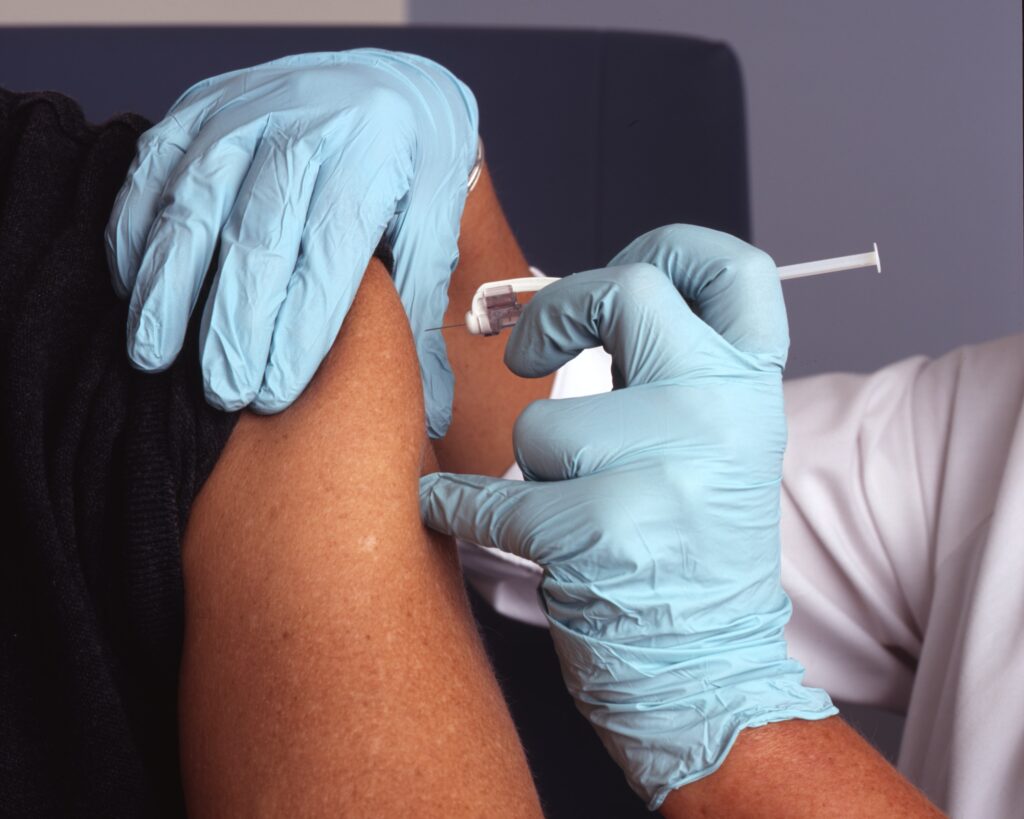 Survey data from 28,660 Ontarians reveals that individuals with lower confidence in COVID-19 vaccines tend to have a lower household income, are more likely to be unable to work from home and self-identify as racialized.
According to a brief from the Ontario COVID-19 Science Advisory Table, vaccine hesitancy among racialized groups is a complex issue that relates to a multitude of factors. This largely surrounds systemic racism within the health-care system, systemic barriers to accessing health care and mistrust of the government and health-care institutions. 
Overall, confidence in the COVID-19 vaccine remains within the range of 72-76 per cent among Ontarians, according to the Ontario COVID-19 Science Advisory Table. 
Eighteen to 21 per cent of survey respondents from racialized groups including Black, Indigenous, Middle Eastern and Latinx stated they "probably wouldn't get vaccinated" with 13-16 per cent who "definitely wouldn't get vaccinated." 
Twenty-one per cent of respondents who stated they "probably wouldn't get vaccinated" have a household income ranging from $1,500 to $24,999.
Peter Newman is a social-work researcher at University of Toronto and the founder of the VOICES (Vaccine Outreach Integrating Community Engagement and Science) project. 
He says much of the discourse surrounding vaccines, especially in the media, shows two extreme sides: vaccine confidence or anti-vax. In reality, he says, the conversation surrounding vaccines is much more nuanced and people with concerns are often not heard.
The findings of this survey also indicate vaccine hesitancy is highest among the same groups that have experienced a disproportionate burden of COVID-19 outcomes and for whom vaccination will prevent more infections and severe outcomes.
Monique Green, a second-year English student at Ryerson University, has concerns about getting fully vaccinated.
"I was very hesitant to get the vaccine. It wasn't something that I did willingly or by choice, which is what my main issue was," Green said.
Green received the first dose and plans to get the second due to Ryerson University's requirement of being double-vaxxed as a condition of entry to campus.
"I wouldn't consider myself anti-vax. I think that's such an extreme label to call people because I believe in vaccines," Green said. "I went to school, got the shots, did everything I was supposed to do and I would even do it with my kids, but those were vaccines that were tested and practised for years, whereas this vaccine just seems like it was rushed." 
The COVID-19 vaccine has been approved by Health Canada and has been tested in clinical trials. The accelerated process with the vaccine development is because of advances in science and technology, international collaboration among scientists, researchers, health practitioners, industry and governments and increased funding.
Green's hesitancy with the vaccine is also rooted in her mistrust of the government and health-care institutions.  
"I look back at how my people contributed as a whole and sacrificed themselves for the greater good of medicine and I refuse to be that person," Green said. "In terms of my own personal experiences with health-care institutions, I don't feel properly heard, validated or represented." 
To educate and motivate at-risk populations, the COVID-19 brief emphasizes the importance in addressing the history behind the mistreatment of BIPOC communities when discussing vaccine hesitancy among these groups.
For example, the wildly unethical Tuskegee Study of Untreated Syphilis was conducted between 1932 and 1972 by the United States Public Health Service and the Centers for Disease Control and Prevention. The study allowed hundreds of African-American men with syphilis to go untreated so that scientists could study the effects of the disease.
In another example, thousands of Indigenous people were reportedly exposed to medical testing without their consent on reservations and in residential schools during the 1930s to 1950s, according to a class-action lawsuit filed in 2018. Government officials tested tuberculosis vaccines on impoverished Indigenous people in the 1930s instead of improving the poor living conditions that allowed the disease to spread, according to research.
In an effort to address concerns brought upon by past and current traumas, The Black Scientists' Task Force on Vaccine Equity performed community-specific interventions to help address concerns and increase COVID-19 vaccinations among Black communities in Toronto.
The task force conducted weekly virtual COVID-19 town halls from February to June 2021. The town halls were run in collaboration with local churches, mosques, community organizations and front line worker associations. Each session had an average of 339 people in attendance, with a total of 6,785 people attending the meetings. 
Member of the Black Scientists' Task Force and the medical director of the Global Sickle Cell Disease Network at The Hospital for Sick Children, Dr. Isaac Odame, addresses the impact of speaking with community members.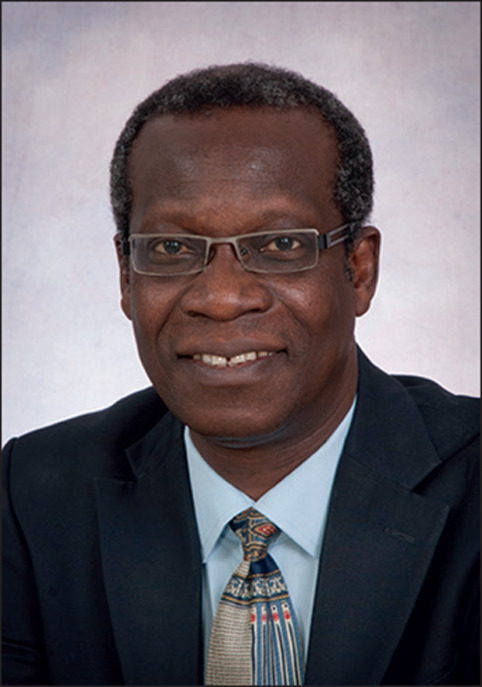 "There is evidence that suggests that in reaching out to racialized communities, the messenger is probably as important, if not more important, than the message itself," Odame said. "When there's concordance between the educator and the learner in terms of shared experience, you have more effective communication and also even with doctors and care providers and their patients."
Odame notes the two primary concerns from community members were racial inequities within the health-care system that causes mistrust and how quickly the vaccine has been developed. 
"We don't wait for them to address the inequities, we acknowledge it, we face it and if we experienced this ourselves, we let it be known," Odame said. "But we also tell them people in the Black community are dying twice, three times the rate; we're losing our people, our grandparents, our mothers, our fathers," he said.
He adds that many front line workers are racialized people and are put at more risk of contracting COVID-19. Odame says Black people are more prone to having underlying conditions such as diabetes and hypertension and if those conditions are not controlled, it predisposes them to mortality if they're exposed to the virus.
With the common concern from community members on how quickly the vaccine has been developed, members of the task force go into detail on the process of vaccine development and why it was developed faster in lay terminology to maximize understanding.
"There was unprecedented partnership between academia, industry, governments, all coming together to say we have to do something about it," Odame said.
TAIBU Community Health Centre is a non-for-profit, community led organization in Scarborough, Ont., to serve the Black community. TAIBU has a vaccine clinic and through partnership with the Scarborough Health Network and the Black Physicians of Ontario, they created the Black Health Vaccine Initiative (BHVI).
Physician co-lead and co-ordinator at TAIBU and BHVI's vaccine initiative, Dr. Mojola Omole, works to increase COVID-19 vaccinations among the Black community.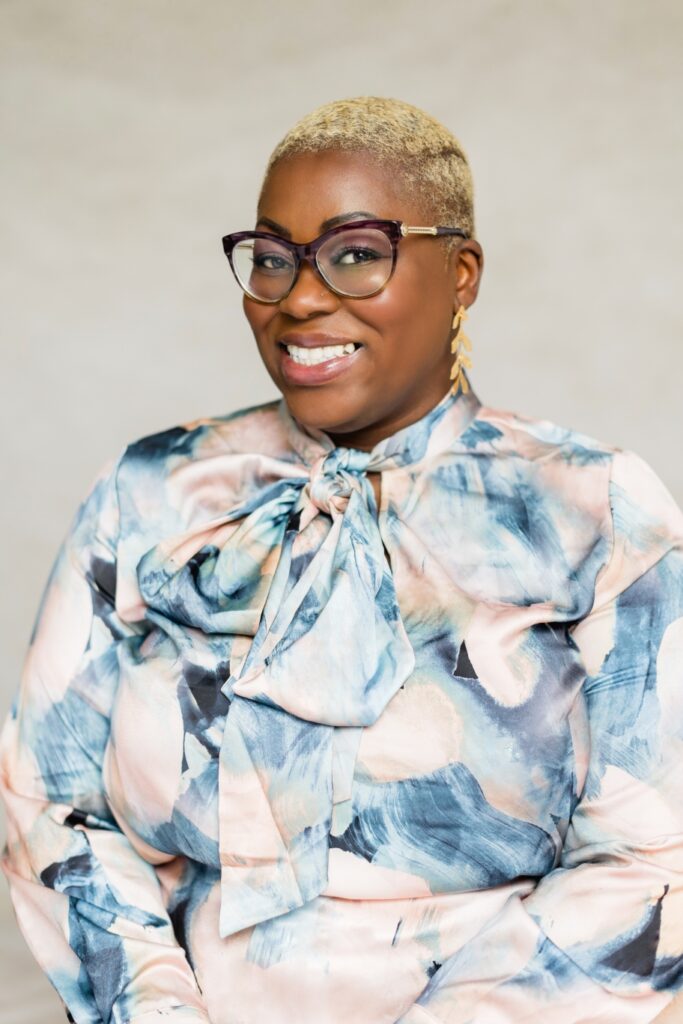 "We try to recruit patients from their communities to get vaccinated through outreach work and by calling previous patients to see who's been vaccinated and who needs to be vaccinated," Omole said.
TAIBU Vaccine Clinic only administers Pfizer vaccines because the community has voiced that they're more comfortable with that shot.
"I like to think that when people come to get vaccinated and they see all Black health-care practitioners, they feel more reassured. But at the same time, from what I've seen on social media, younger generations think that we just sold out to the system." 
Vaccine hesitancy among BIPOC communities is something that needs to be addressed in a culturally sensitive manner, according to the task force. The dialogue in explaining the science and empathizing with community members is essential to help them make informed decisions about getting vaccinated. 
"We have the minister of health and Justin Trudeau talking about vaccines and we don't want to hear it from them," Green said. "We don't really trust them right now. We want to hear it from people that have the same fears as us and have the same concerns as us."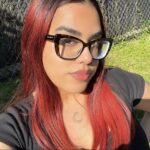 I'm a fourth-year journalism student at Ryerson University and have always had a passion for storytelling and giving underrepresented voices a chance to share their stories. I have many interests within journalism, including fashion journalism, photojournalism and podcasting. In my spare time, I love to go on bike rides.