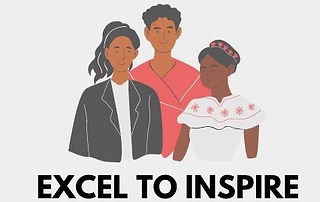 A new program aims to encourage Black high school students to pursue post-secondary education by having one-on-one virtual sessions with post-secondary student mentors.
Excel to Inspire (E2I) is a free mentorship program that consists of 12 Black identifying students from universities across Ontario, including two students from Ryerson. All of the mentors are participating on a volunteer basis. They are studying a variety of programs and make themselves available to answer any questions students have about applying to university. Mentors also provide insight on what to expect when transitioning from high school to post-secondary education.
E2I is a peer mentoring group launched last August by Ruby Asgedome, a fourth-year journalism student at Ryerson and Bethlehem Fisseha, a third-year management engineering student at the University of Waterloo. Asgedome is currently a reporter for the On The Record newsroom.
Asgedome and Fisseha have been best friends since the eighth grade. They went to the same high school and say they often talked about starting something together; they just didn't know what.
One night, they were on FaceTime together ranting about the frustrations of being Black women in post-secondary education. Fisseha talked about how uncomfortable it is being one of the few racialized people in her classes and the overall lack of racialized students at her university. As they were talking, Asgedome brought up the idea of doing some sort of peer mentoring program and they both felt a burst of inspiration to make it happen.
"I've always wanted to start something that gave back to children and promoted Black kids going into science and math fields," Fisseha said. "When we were talking, Ruby was saying we don't have to wait until we're older, we can do it now, we're capable."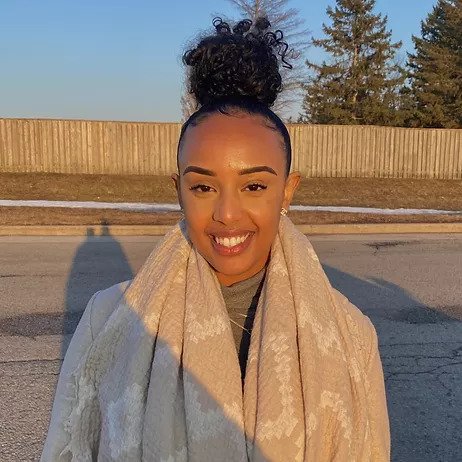 Fisseha says they didn't want the mentorship sessions to feel overwhelming or stressful for the high school students. So they gave the mentors questions to ask to spark conversation.
"We did tell our mentors to avoid talking about finances and to just preface and say, you know, this is my experience with OSAP or scholarships and it may not happen for you," Fisseha said.
Blen Anteneh is one of the mentors at E2I and currently a third-year global management student with a minor in finance at Ryerson. Anteneh said she wants to be a part of E2I so that she can reach the younger generation of Black students.
"When I was in high school, as someone wanting to go into business, it was hard to find someone that looked like me successful in business," Anteneh said. "So, I wanted to be an example for someone in Grade 12 who's interested in studying business."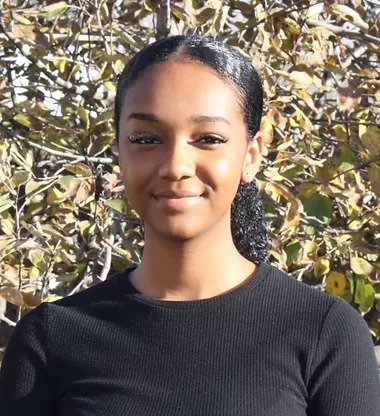 She said she didn't feel supported by her high school guidance counsellors when she had questions about post-secondary education. "The majority of my friends are Black and we went to the same high school. We all felt like the guidance counsellors didn't do much to help," she said. "I had to answer my own questions and figure things out myself, so the mentorship program eliminates you searching for your own answers."
For the 2017 report, "Towards Race Equity In Education" primary investigator Carl James led a study on the treatment of Black students in high schools in the Greater Toronto Area. Black students in Toronto and surrounding regions shared that there was "harsher discipline of Black students; streaming of Black students into courses below their ability; and Black students being discouraged from attending university." The students also noted that these experiences aren't exclusive to high school but began in elementary school.
Statistics Canada released a booklet titled, Canada's Black Population: Education, Labour and Resilience. One of the findings indicated that in 2016, although 94 per cent of Black youth aged 15 to 25 said that they would like to get a bachelor's degree or higher, only 60 per cent thought that they could.
Anteneh said she answers many questions regarding co-op for her program at Ryerson, because she wishes she knew more about the specifics before she applied.
She said she was confused about how the co-op program worked when she was applying. "I thought if you have the minimum GPA requirement, you would get accepted. But when I was in my second year, I realized you have to apply for co-op and you might not get in," she said.
Saron Ephirem is a Grade 10 student who has been receiving peer mentoring from E2I. Ephirem said she wanted to better understand the application process and what living away from home is like and how to handle it.
"My mentor told us about the kind of stuff to bring when living away from home and talked about programs, how to apply and how to talk to your guidance counsellors to get more information," Ephirem said.
Ephirem also said she wanted to start learning about what university is like earlier on so that she would know which courses to take in high school to fulfill the requirements of specific university programs.
"It helped me better understand what university is like because it's pretty complicated and it's so different from high school," Ephirem said. "I think it's good for me to understand the process from a younger age, because waiting until Grade 11 or 12 can leave you a little unprepared."
Obtaining funding for E2I has been more challenging than Asgedome and Fisseha expected. "Since we're not registered as a not-for-profit organization, it's much harder for us to find funding," Fisseha said. "We're not a charity either and a lot of funding requires you to meet that eligibility criteria."
Fisseha says they are trying to obtain funding to expand their project. Funding would help E2I host sessions with guest speakers, host other events such as game nights, and pay for their website.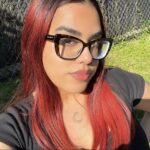 I'm a fourth-year journalism student at Ryerson University and have always had a passion for storytelling and giving underrepresented voices a chance to share their stories. I have many interests within journalism, including fashion journalism, photojournalism and podcasting. In my spare time, I love to go on bike rides.