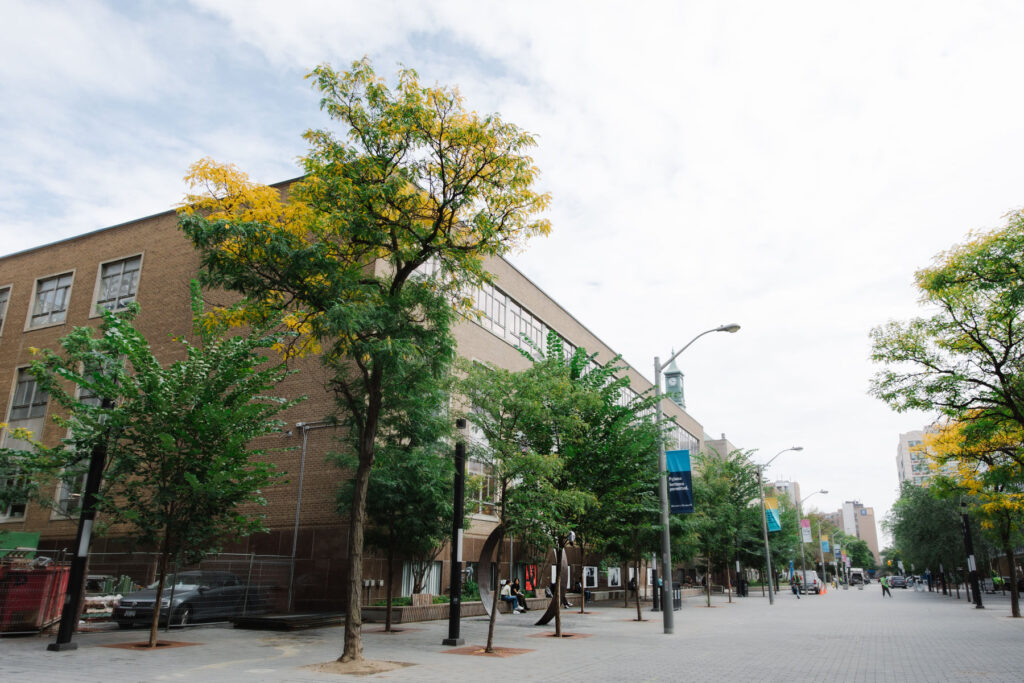 You likely haven't been on campus in a while. With Ryerson University's gradual return to in-person learning starting on Jan. 31, you might be wondering what is open on campus this semester.
Before heading to campus, all students and staff members are required to be fully vaccinated and complete a health screening via the RyersonSafe app. In addition, everyone on campus is required to be fully masked and adhering to social distancing guidelines.
From offices to cafés, here's what you can expect to be open this week, and the details on how to access them. 
OneCard Office
To access any Ryerson building, students must have a OneCard, which they can apply for online and pick up at the OneCard office during normal operating hours.
Student Learning Centre (SLC)
If you're looking for a place to study or spend time with friends between classes, the SLC is the place.
Prior bookings for individual study desks are no longer required and students are able to access the building with their OneCard from Monday to Friday. However, bookings for collaborative group work rooms (CGWRs) are still required and can be done through the Skedda booking system.
At this time, limited half occupancy of CGWR's will continue to be enforced and study desks will be spaced with gaps in-between, with chairs available at every other desk to adhere to public health guidelines.
Library
The University Library remains open and students are able to book a study desk through the library website. For students or staff who are looking to sign out books or borrow equipment, the library is allowing this through appointments only.
Campus Bookstore
If you need a textbook for your class, the campus bookstore remains open with curbside pickup and reduced hours. To access bookstore materials, students will need to place an order online and be notified when their order is ready for pickup.
Mattamy Athletic Centre (MAC) and Recreation and Athletics Centre (RAC)
For students looking to work out, the MAC is planned to reopen on Jan. 31 with reduced hours and a pre-booking appointment system. 
The RAC will be returning to in-person recreation programs on Feb. 7. This includes swimming, group fitness, drop-in and intramural sports. Fitness spaces at the RAC are scheduled to reopen mid-to-late February. 
More information will be available on the Ryerson recreation website closer to the reopening date.
Students are able to book a workout slot at either gym up to six days in advance.
Medical Centre
The Ryerson Medical Centre is open for in-person appointments with limited capacity.
Students are able to book an appointment by calling (416) 979-5070 or by emailing medicalct@ryerson.ca
Food Services
Pitman Hall and the International Living/Learning Centre (ILLC) residence buildings will continue to operate for students who hold meal plans. The new DCC Market located in the Daphne Cockwell Health Sciences Complex (DCC) will also continue operation.
Balzac's
If you're looking to grab a drink or bite on campus, Balzac's is the place for you. Beginning on Jan. 31, indoor seating will be permitted and capacity will be limited to 50 per cent. 
Oakham Café
As of right now, Oakham Café is operating within a takeout-only capacity. Students are able to check out their Instagram for operating hours. 
Housing and Residence
Capacity has increased across all three residence buildings, but limits still remain in all common spaces and students are required to wear masks at all times. Currently, housing is not allowing students who live in the dorms to sign in guests. 
On the Record wishes everyone a smooth and safe transition as we return to campus and begin in-person classes.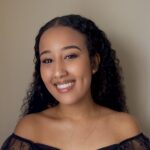 Ruby Asgedome was a General Assignment Reporter and Social Media Producer for On the Record for the Winter 2022 semester.