We all have our own unique sense of style and the way we dress ourselves can be a form of self-expression. Fashion can be empowering and help us feel comfortable in our own skin. As we move into early spring, Ryerson students are taking advantage of the warmer weather to showcase their outfits without hiding them behind winter gear. This photo series showcases the unique styles of students at Ryerson University and how they express themselves through fashion.
Christie Wang, first-year fashion student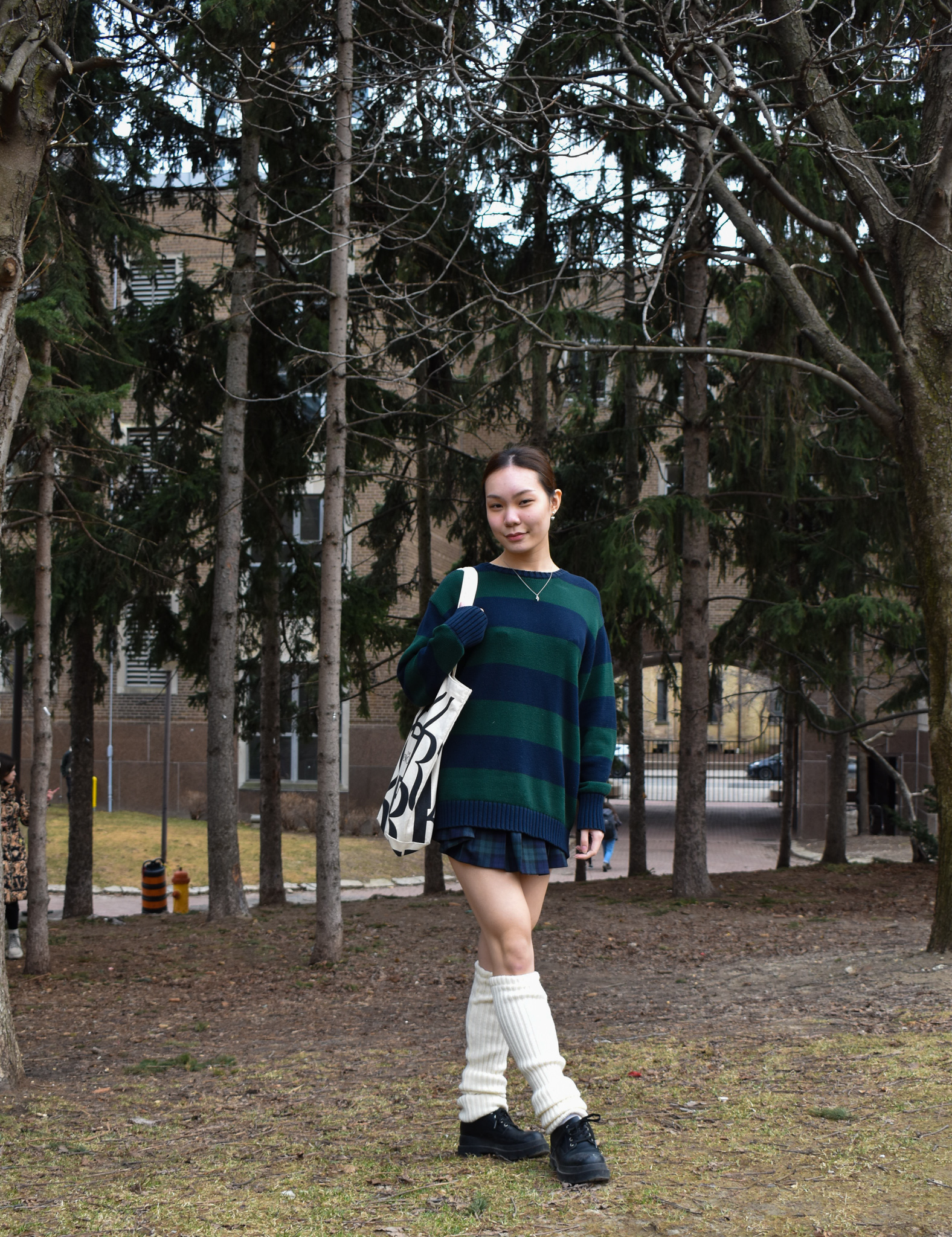 As a fashion student, Christie Wang loves to experiment with her style and break the rules of fashion.
"They say to never mix patterns which is why I matched the stripes with the plaid," Wang said.
She likes to stand out and dressing up allows her to have fun and be creative. Her fashion inspiration constantly changes, but right now, she says she has been looking toward actress Lily-Rose Depp.
"I really like how low-effort Lily-Rose Depp's outfits are and how they can be the most simple things," Wang said. "This also helps with sustainability because you'll invest more in quality basics rather than going into fast fashion microtrends."
Kenneth Song, second-year fashion student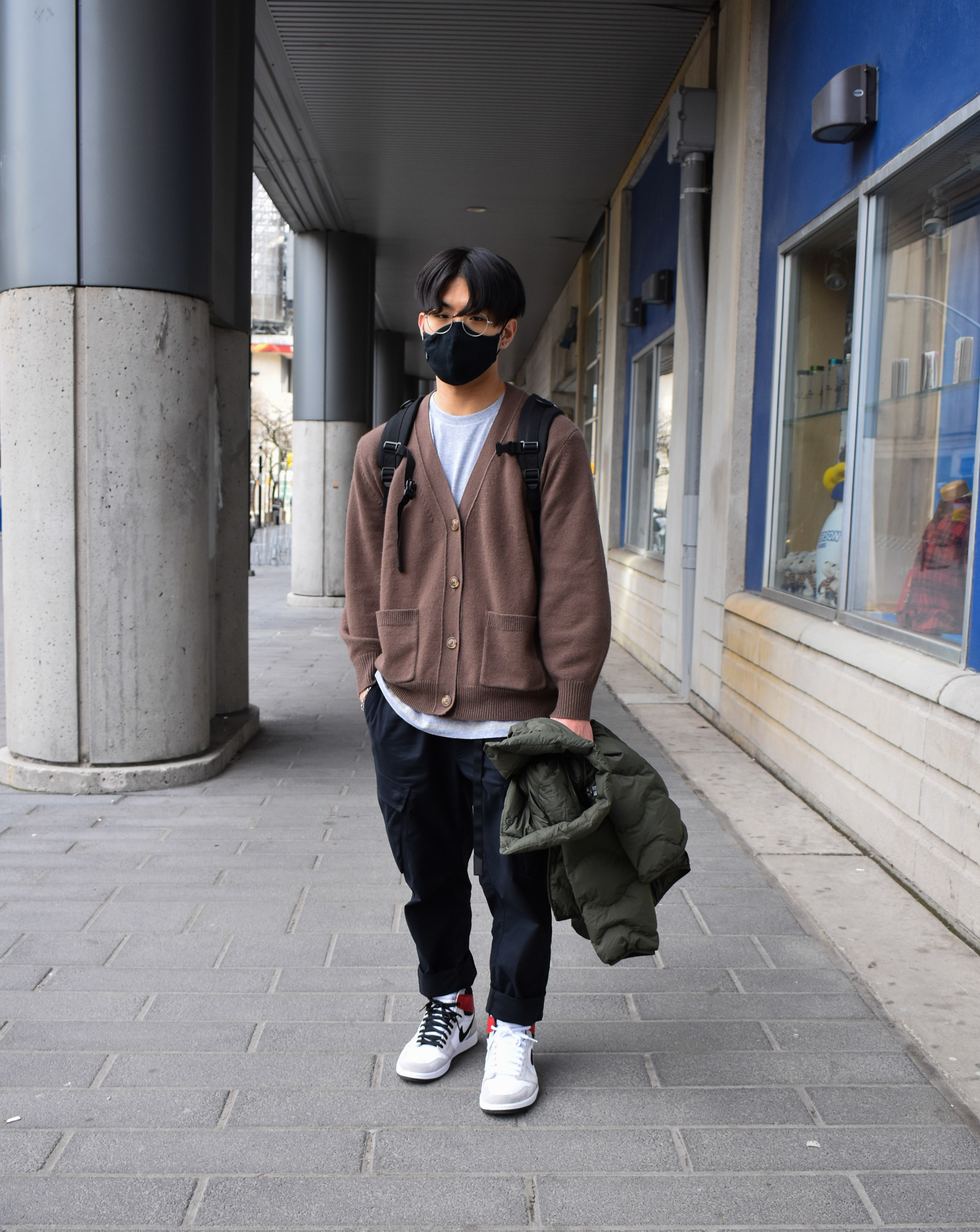 Kenneth Song decided to go for a casual look for his day of studying on campus.
"I thought, 'I haven't worn these shoes in awhile, can't get them dusty,' so I based the outfit off of them," he said.
Song believes that everyone has their own aesthetic and he just wears what he wants, unapologetically. "I get inspired by random stuff like architecture, maybe because I study fashion, but I like brutalist architecture, it's a lot of sturdy lines and shapes and I try to implement those kinds of silhouettes into my outfits," Song said.
Brutalist architecture is an architectural style which emerged during the 1950s in the United Kingdom, described as stark and menacing.
Jason Phung, fourth-year computer science student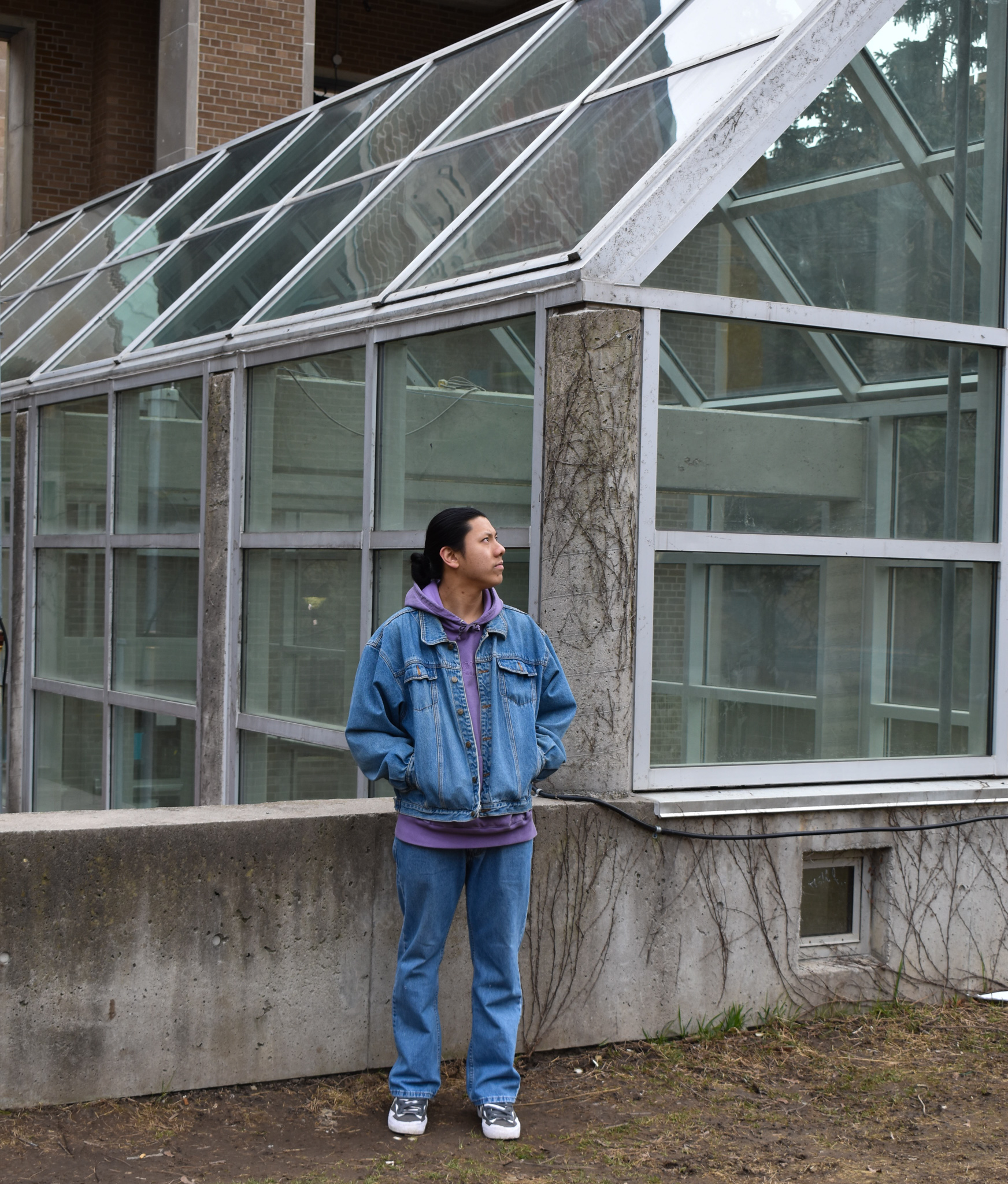 Jason Phung went for a denim-on-denim outfit with a purple sweater underneath and decided to layer instead of dressing bulky because it was a nice day.
"I don't like standing out so I tend to wear more neutral colours," Phung said. "I'm also a pretty active person, so I like to dress comfortably but put together.
Phung doesn't have a specific fashion inspiration, but says he draws inspiration from many different things.
Sasha Hinz-Pinet, third-year english student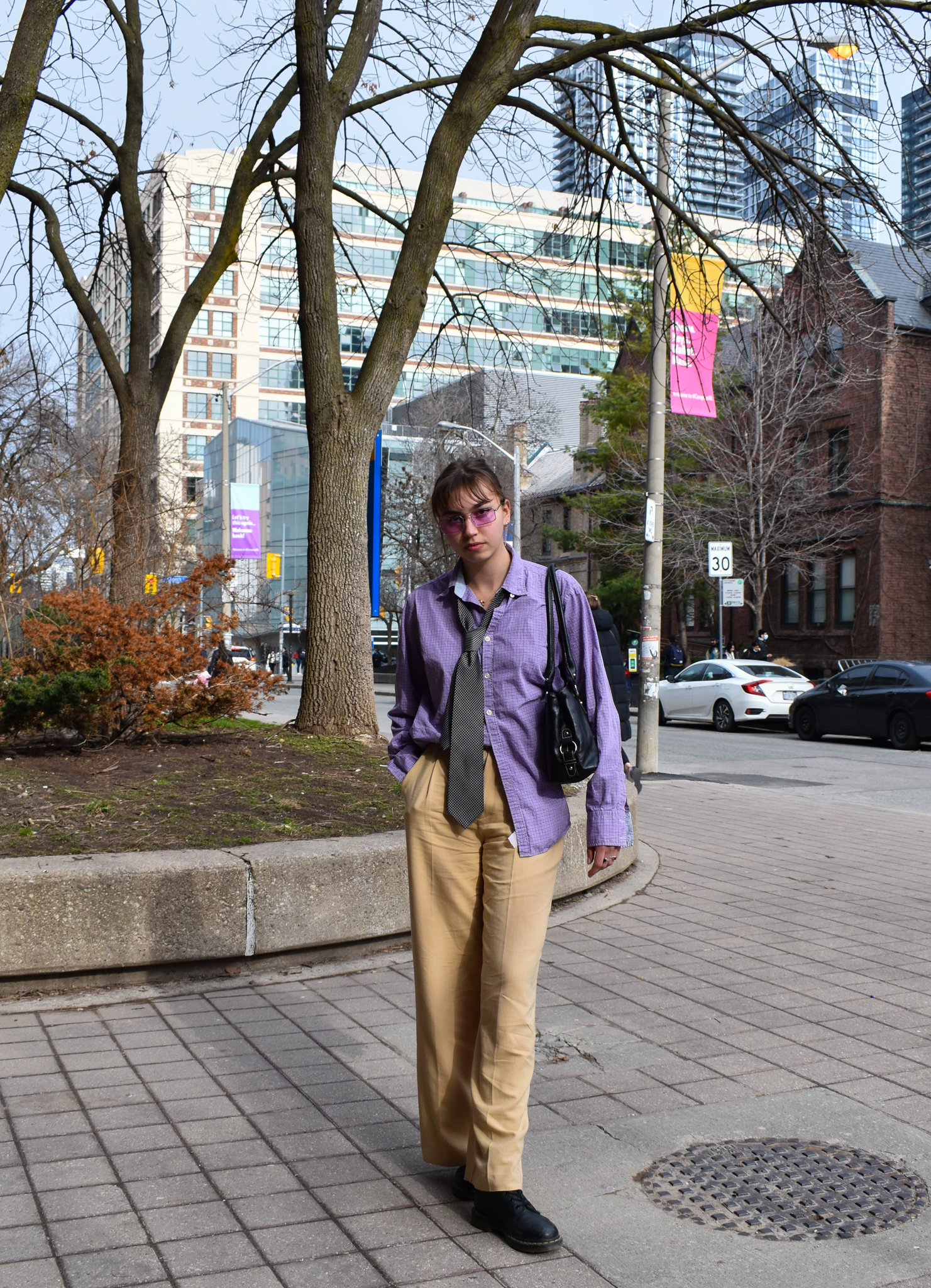 Sasha Hinz-Pinet woke up feeling more masculine and decided to rock dress pants with a purple shirt. She says she also added a tie, "to balance out the slouchyness of it."
Hinz-Pinet's self-expression through fashion varies day-to-day and depends on what she's feeling that particular day.
"Some days I'll dress more bohemian or sometimes more masculine, it depends on my mood and how I want to express myself when it comes to my sexuality," Hinz-Pinet said.
Hinz-Pinet doesn't have a specific person who inspires her style, but Pinterest is her go-to resource.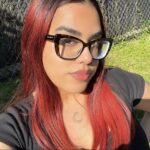 I'm a fourth-year journalism student at Ryerson University and have always had a passion for storytelling and giving underrepresented voices a chance to share their stories. I have many interests within journalism, including fashion journalism, photojournalism and podcasting. In my spare time, I love to go on bike rides.