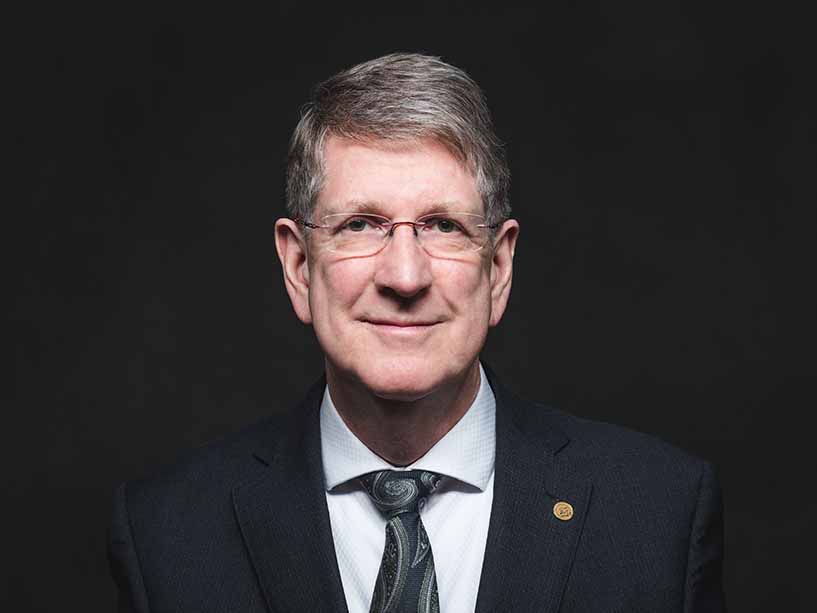 TMU has appointed retired Chief Justice J. Michael MacDonald to perform an external review of the open letter from students at Lincoln Alexander School of Law (LASL) that criticized the school's neutral position on Israel and Palestine.
The Oct. 20 open letter, which has since been deleted, included demands for an immediate ceasefire in Gaza, economic sanctions against Israel, and a Canadian arms embargo, while affirming support for "all forms of Palestinian resistance" and the need to "confront Israel's colonial violence."
According to a statement released by TMU on Nov. 7, MacDonald's role will be to "determine whether the Student Code of Non-Academic Conduct has been breached and, if so, what actions are appropriate."
While the law school already condemned the letter, some lawyers and legal organizations are unsatisfied with the university's response.
In a letter addressed to TMU's President Lachemi, 23 lawyers signed their names to a statement that condemned the university's inaction to what they called "nothing less than a hate-filled incitement to violence against Israel and the Jewish people."
The letter goes on to threaten a broad punishment of LASL students, saying "it is very much an open question whether, in light of your inaction, the legal community will continue to offer your students the professional placements that are a requirement of your curriculum."
Additionally, the Toronto Star has confirmed that a prominent Bay Street law firm has been asking LASL applicants whether they signed the original open letter, and that those who did would not be hired.
A rebuttal letter has since responded to the backlash, with support from organizations including the Canadian Lawyers for International Human Rights and the British Columbia Civil Liberties Association. As of Nov. 10, this letter has over 700 signatures from members of the legal community as well as TMU faculty.
"We reject the notion that it is antisemitic, hateful, or illegitimate to contextualize the October 7th, 2023 attack," the letter states. "Similarly, we reject the notion that it is antisemitic, hateful, or illegitimate to express support for Palestinians in the face of ongoing Israeli apartheid and genocide."
Howard Morton, a member of the Law Union of Ontario, wrote the union's statement explaining its support of the Just Peace Advocates open letter.
Morton said the overarching question will be to determine the historical role of universities in defending their students versus punishing them.
"The problem with inquiries is they can take an awfully long time," said Morton. He expects the process will involve extensive interviews to determine the origins and intent of the letter and a review of the TMU policies in respect to free speech.
The harsh consequences for students at the beginning of their law careers is something that Morton finds "offensive."
"Some [law firms] are saying they would never hire either as a student, an articling position, or as a lawyer, anyone who signed that statement," said Morton. "The field in which they've hoped to get a job has shrunk."