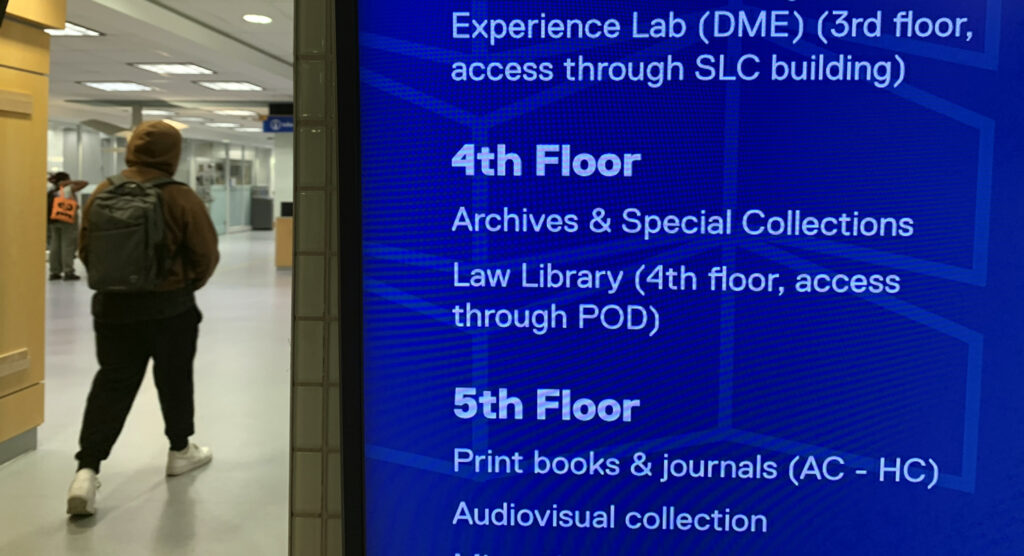 TMU's Lincoln Alexander School of Law (LASL) says it condemns the sentiments of a now-deleted open letter calling for the law school's leadership to express unequivocal solidarity with Palestine while dubbing Israel the "brand of a settler colony."
Penned by a group calling themselves "The Abolitionist Organizing Collective," and signed by as many as 74 LASL students, the letter declared the group's unequivocal support for Palestine while also including the statement that "Israel is not a country."
Dated Oct. 20, the statement listed six demands for LASL faculty, including to "confront Israel's colonial violence" and "demanding economic sanctions against Israel." It also called for "an immediate ceasefire" and "a Canadian arms embargo" while supporting "all forms of Palestinian resistance."
The letter was addressed to dean Donna E. Young along with several other faculty members and asked for a public response by 5 p.m. on Oct. 27.
In reply, the Lincoln Alexander School of Law issued a statement saying they "didn't issue, endorse or condone" the letter and "unequivocally condemn the sentiments of antisemitism and intolerance expressed in this message."
In a follow-up email statement to On The Record, a representative for the law school said that "the letter's language does not reflect the views of the law school or the many students, faculty, staff, and community members that are committed to upholding the university's values of inclusivity and respect."
Since writing the letter, the authors have faced doxxing and backlash online, including screenshots of some of the names of the signatories. (OTR has withheld the names of students to mitigate the risk of further harm.)
"It's been a very rattling few days," said one LASL student involved in writing the letter and who asked to remain anonymous. "I've received all kinds of hatred-filled messages."
"This was calling for the acknowledgement of Palestinian voices directly to the deans," she said. "However it's now become a risk to the safety—academic, professional, but most importantly personal—of signees."
The letter stirred up controversy in the comments of the LASL's statement posted from their LinkedIn account calling the university to "denounce this behaviour on an individual level." 
"I feel that the students did a serious disservice to their university and their program," said Frederic Dimanche, director of TMU's School of Hospitality and Tourism Management and one of the people who commented on LASL's LinkedIn post.
But some believe that talk of penalizing individual students, which is what many of the comments on LASL's page call for, is a step too far. "I believe using this situation as an opportunity to learn for all law students will produce better lawyers for our future," said Max Ryan, an LASL student who was not involved in writing or signing the letter.
"Talk of expulsion and blacklisting by senior lawyers of prominent law firms will lead to all law students being afraid to speak up on any issue," said Ryan. "That will not serve to produce better lawyers, only fearful ones."
"The letter was taken entirely out of context," said the LASL student involved in writing the letter. "No violence was called for in any way—we are completely against any kind of violence against the Jewish community."
Though the word "violence" is not found within the version of the letter OTR has seen, it does include a line about standing in solidarity "with Palestine and support all forms of Palestinian resistance and efforts toward liberation."
"Our community and our students are in pain, and there are no words that are adequate to express how they feel during this period," said James Noronha, president of the Lincoln Alexander Law Student Society (LALSS) when asked for comment. "We have work to do with our entire community and I ask for your understanding as we take the time to do so," he said, adding that their focus is now on "supporting all students affected."
The letter came two weeks after the conflict between Israel and Palestine rapidly escalated into full-scale war following a surprise attack by Hamas in Southern Israel.
On Oct. 7, Hamas killed an estimated 1,400 Israeli civilians and kidnapped 222 people in a ground assault at a music festival and several kibbutzim. Israel has since declared war on Hamas and retaliated by dropping over an estimated 6,000 bombs on Gaza, killing more than 5,000 people.
Starting in 1947, the conflict between Israel and Palestine is one of the longest continuing conflicts in the world.
TMU is not the only university to be dealing with controversial statements from various internal bodies – York University has threatened to revoke its student unions' status over their statements in regards to Hamas and Israel. On Oct. 24, Diamond and Diamond law firm initiated a class action lawsuit against the school and the union writing that they had shown negligence "in failing to address anti-Semitic incidents, violating York's non-discrimination policies, and providing insufficient staff training on handling harassment."
This is a developing story and we will be updating it through out the week.
I'm a second-year master of journalism student at Toronto Metropolitan University and an associate producer with CBC's The National. During the COVID-19 lockdown, I started freelance writing and have since reported on everything from immigration and education to technology and finance. You can find me venting about Gen Z money struggles on a bi-weekly basis for the Globe and Mail.