Body positivity program helps students appreciate their bodies and find a sense of community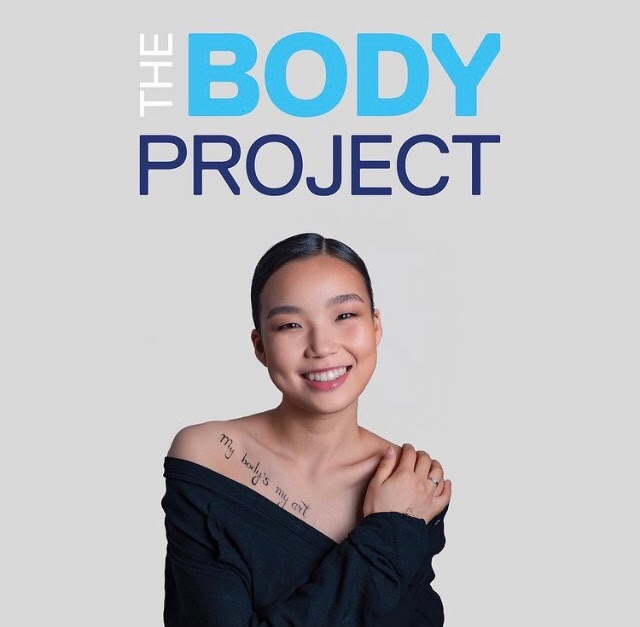 "What does society's ideal woman look like?" a peer facilitator for The Body Project RU asks  participants in a virtual meeting. The participants list off conventionally desirable traits, like a slim waist and a flat stomach.
The Body Project RU is an evidence-based, body positivity program dedicated to discussing society's beauty standards and the promotion of body positivity. It is part of the larger, multinational Body Project Collaborative — a body acceptance program helping young women resist the societal pressures of conforming to unrealistic female body standards.
Colleen Amato, a mental health counsellor for Ryerson Athletics and the director of the project, said she felt strongly about the existence of an eating disorder prevention program and the benefits it could provide Ryerson students. Often when students come and see her for a myriad of issues, they have already begun disordered eating, which means a long road to recovery.
Amato originally brought the program to Ryerson in 2015. However it was short-lived due to a lack of resources.
In the fall of 2020, Amato decided to relaunch the Body Project RU along with the help of Adele Lewis, a former Ryerson food and nutrition student. This time around, the program is run virtually, and they have seen much higher participation rates. Amato hopes that this will prevent young women from experiencing eating disorders in the future.
"I've made it my passion to give back in prevention or early intervention because it's such important work," Amato said.
According to research published in the International Journal of Eating Disorders, eating disorder behaviours are likely to be exacerbated by the pandemic in multiple ways, particularly for those with pre-existing body image issues and disordered eating habits. Increased media exposure, disruption to daily activities, social isolation and modified physical activity were all found to be reasons for increased eating disorder behaviours throughout the pandemic.
In February, the Waterloo-Wellington Eating Disorders Coalition (WWEDC) released some tips for those who are struggling with their relationship to food throughout the pandemic, including managing anxiety and stress and maintaining relationships with their support systems. They also recommend finding a virtual support group. 
Madeleine Edwards, a fourth-year RTA student and participant in the Body Project, said disordered eating can sometimes be put on the back burner when dealing with other mental health issues.
"Eating disorders are often used as a coping mechanism," Edwards said.
Edwards was an elite-level ice dancer and competed in both national and world junior championships. As an athlete, Edwards said one of the most useful things she learned from the Body Project was to focus on more than just her appearance.
"This program gave me the opportunity to step back and appreciate all the amazing things my body does for me and all that it allows me to do," Edwards explains.
One of the Body Project's peer facilitators is Adriana Chiafalo, a former varsity volleyball player for the Rams and a third-year nursing student. She is assisting Amato and Lewis in leading the project as part of her third-year nursing placement.
Going into the program, Chiafalo was unsure what to expect. She too, has struggled with body image issues, but she always believed herself to be alone in this regard. Leading the workshops has shown her that the majority of people struggle with their relationship to their body.
"It doesn't matter if you have the ideal body that's portrayed on social media — we still find ways to pick ourselves apart," Chiafalo said, adding that she no longer feels alone on her journey. Many of the participants find a sense of community within the program, thinking of it as a safe space.
Going forward, the Body Project hopes to gain more participants so they can offer more specific workshops geared towards  BIPOC and LGTBQ+ groups. The long-term goal is to continue normalizing healthy bodies and encourage everyone to stop striving for the ideal body type portrayed in the media.
Though she has never considered this line of work as a career, Chiafalo said working with the Body Project made her reconsider her path. 
"I always loved fitness and nutrition, but I never thought I could actually pursue it as a career. But this whole societal standard obviously frustrated me, so the idea of pairing everything together and helping others — I love it."