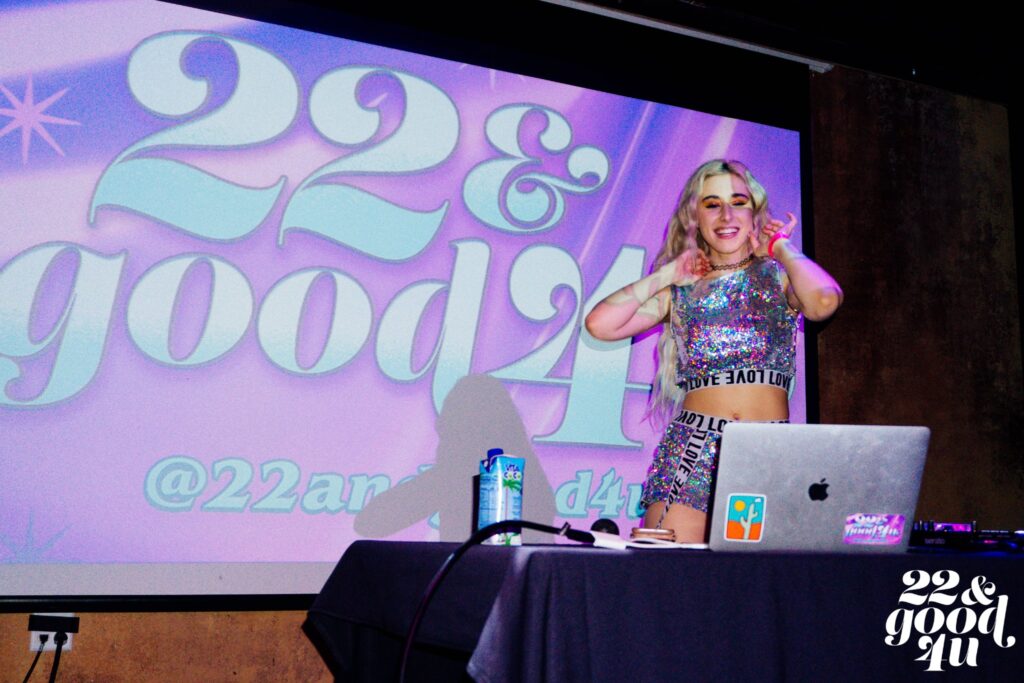 Listen to the audio version of this story:
Last night's 22 and good 4 u dance party felt like the perfect night to dress up like hipsters and make fun of our exes, as Taylor Swift would say.
Branded by social media users as "for the girlies and the gays," Taylor Swift dance parties have been popping up across Canada and the U.S. since clubs started reopening after two years of the COVID-19 pandemic.
This was Yorkville University student Abigail Rajaratnam's second time attending a Taylor Swift dance party.
"You don't really have to worry about what can happen or who's going to come up to you," said Rajaratnam. "I didn't feel like I needed to bring my fiancé with me because I was like, 'oh, it's just a girl event.'"
Lee's Palace was filled with women in their 20s, and many echoed Rajaratnam, saying they felt safer here than in regular night clubs.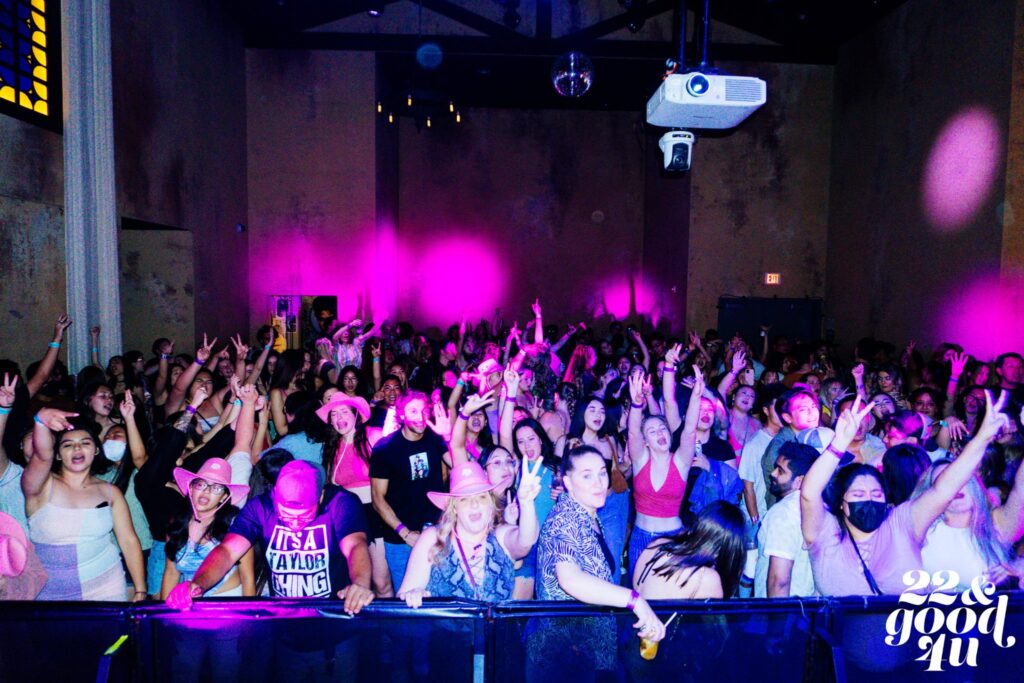 "It's not a new [feeling] for queer communities, especially queer women spaces and trans and non gender binary spaces," said Farrah Khan, manager of Toronto Metropolitan University's (TMU) Consent Comes First (CCF).
CCF provides free trauma-informed support to TMU community members affected by sexual violence and other forms of gender-based violence, according to its website.
"As a queer person, we've been making those spaces since time [immemorial], especially Black, Indigenous and racialized folks, not only beause of the harassment that we experience in straight clubs and spaces, but also the racism that we experience," she said.
"There's lots of ways in which communities find their own way to make safer spaces," Khan said. "It's a harm reduction strategy."
Khan's work to prevent gender-based violence on Canadian campuses has made strides for people at risk, but the issue of safety in student nightlife is a large one to tackle.
A 2019 Statistics Canada survey found that 71 per cent of students in post-secondary institutions have experienced unwanted sexual behaviour on or off-campus involving other students or people associated with the school. For women, off-campus restaurants or bars were the site of 51 per cent of these incidents.
"I always have to keep my phone fully charged before I leave the house," said 24-year old Bethel Omero who also attended the dance party last night, and says past experiences make her nervous at regular clubs with men. When asked about safety precautions she takes before a night out, she immediately lists off several items.
"Bring an extra charger just in case because I feel like your phone is your number one safety weapon in social scenarios. And always go with a friend or a group of friends," she said. "When you do drink, make sure you get your own drink. Don't accept it from strangers, always [look] at what the bartender is pouring you."
Not-so-swift changes
One of the founders of 22 and good 4 u is Ben Schechter, who started touring the U.S. and Canada with his Taylor Swift x Olivia Rodrigo dance parties between pandemic waves, when venues were open.
Schechter says he books a lot of college towns and has had venue owners tell him, "Finally, there's a night where these guys leave these girls alone."
A happy by-product of an event initially created to listen to the works of Swift and Rodrigo with like-minded fans all night, Schechter says he has leaned into the safe space his events create for women and queer people.
"I make sure that all the DJ's are not only Swifties, but also very respectful of the crowd and engaging," he said. "I always say if you ever see something happening in the crowd that looks a little bit off, don't be afraid to pause the night and check in or have security run over there."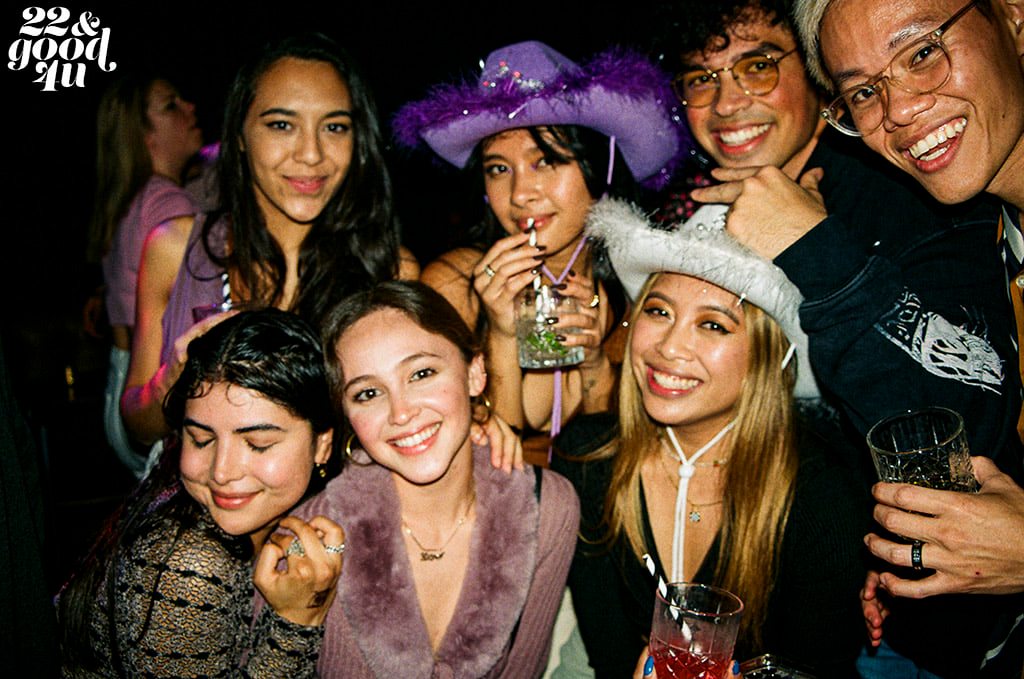 The drive to make all events feel safe is still on, and Khan is one of those leading the charge at TMU and surrounding areas.
She describes her initiative Consent on Tap as a program designated to equip Toronto bars and restaurants with the tools needed to prevent and address sexual violence.
She's also created the Consensual Event Guide which is designed to help anyone throw a more conscious, violence-informed gathering, house party, or school event.
While Swift might say it's like trying to solve a crossword and realizing there's no right answer, Khan says there's still work to be done.
"I want to lose my job," she said. "What that means is that I'd like violence to end … My goal is to not do this work anymore."