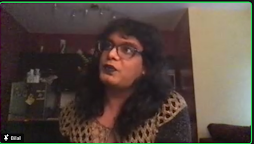 There are 42 trans characters in scripted prime-time broadcast, cable, and streaming television programs that have aired in the past year, according to a recent 2021-2022 report by GLAAD media institute on the state of LGBTQ2S+ representation in television. Of these 42 trans characters, eight are non-binary. In the 2020-2021 report, only two characters were non-binary.
The CBC original television sitcom Sort Of follows the story of a gender-fluid Pakistani millennial named Sabi as they navigate the intersections of their life. Bilal Baig stars as the main character Sabi in the comedy, which is set in Toronto. Baig recently participated in an in-conversation event co-organized by Ryerson's Consent Comes First office, Housing and Residence Life and the Tri-Mentoring Program. They discussed the show and the effort that went into creating it. 
"We knew that the most shocking thing potentially about our show would be to have a lead, who looks like Sabi, in the central role and also behaves like we haven't quite really seen someone in (the) comedy drama genre," said Baig, who is also the co-creator of the show.
There have been 36 television shows in the past year that include trans characters in major or recurring roles. Eleven of them are comedy series, including Sort Of. 
"It's wonderful to see more trans characters appearing in comedies, as it helps people laugh with us, not at us," said Nick Adams, vice-president of GLAAD media institute in the 2021-2022 report. "However, there is still room for improvement as nine of the 11 trans-inclusive comedies are on streaming platforms and there are no trans characters in comedies on broadcast television."
Sort Of is a show which depicts the life of a South Asian lead who is a member of the LGBTQ2S+ community. Only ten per cent of the trans characters on television this past year were South Asian. White characters make up the majority of trans representation on television, with 43 per cent of trans characters being white.
"I'm well aware that we're not quite yet in a place in our kind of cultural art world, or maybe more specifically in TV, where we have enough representation of queer and trans brown folks," said Baig.
Working and colloborating with queer and trans South Asian artists of colour is something that Baig says that they want to continue to do with their career going forward. "I want that energy to stay alive with me," said Baig.
When working on the show, Baig said there was a lot of intentionality with the way that Sabi's character was written. The creators wanted to make sure the story they told was authentic and representative.
Baig says that there's a lot wrong with the way trans people, and particularly trans feminine people, have been represented in the media. That's why it was so important to them that their show didn't follow any harmful tropes.
In the past, trans characters have been cast in a "victim" role at least 40 per cent of the time, and were cast as killers or villains in at least 21 per cent of storylines on television, according to a 2012 GLAAD study.
Sort Of began streaming on CBC Gem in October 2021. In February 2022, the network greenlit a second season. Baig says that they are mostly through the writing phase for Season 2, and that filming will begin soon.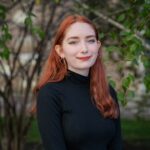 Emma Moore was a Social Media Producer and General Assignments Reporter for On the Record News in the Winter 2022 semester.