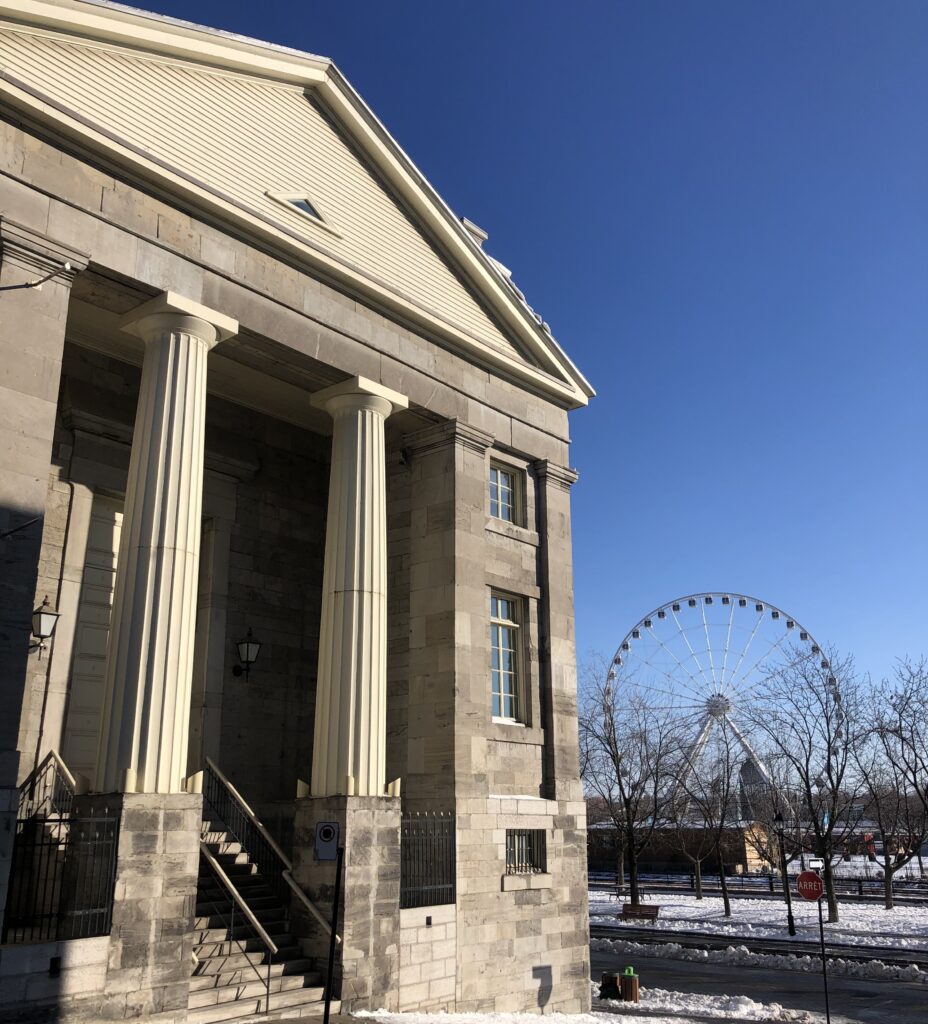 Listen to the article here:
Quebec's announcement to double tuition for out-of-province students could be even worse for non-research based graduate students who are already paying as much as $22,000 for degrees like an MBA. 
"This affects the students that are in the bachelors but also those in professional graduate programs," said Catherine Bibeau-Lorrain, the president of the Quebec Student Union (QSU), which represents nearly 94,000 students across the province.
The tuition hikes announced by Quebec Premier Francois Legault would see some graduate students pay several thousand dollars more in tuition. Meanwhile undergraduate students from outside the province are expected to pay roughly $17,000 per year instead of the current price of just over $8,000.
A few factors will determine whether a graduate program will or won't be subject to higher fees. "The tuition hike announced will not apply to research masters and doctorate programs," said Alexandre Ducharme, political advisor for QSU. But, he says, it will impact those interested in a non-research master's program.
"A [program] that doesn't require a thesis would be a « non-research » one, as we understand now," said Ducharme. As it happens, a handful of popular programs fall under this umbrella.
"A non-research master's that would be affected would be an MBA or a master in engineering," said Vannina Maestracci, a representative for Concordia University, one of Quebec's three English-language universities. "These are basically all professional studies programs."
"We're against this and we'll always be against increases in student fees around Quebec," said Bibeau-Lorrain.
The impact on future students, including TMU graduates, could be significant considering that master's program enrollment in Canada has increased steadily in the past 10 years, according to a 2021 report from Statista.
Meanwhile, the most popular master's programs mostly fall under the professional or non-research categories, including Business Administration, Engineering, and Hospitality and Tourism Management.
"We are disappointed by these measures which will have a big impact on Concordia and will unfortunately discourage thousands of students, out of province and international, from coming to study in Quebec," wrote Maestracci in an email.
"I have mobilized the senior administration, Board members, and teams across the University to demonstrate the concrete negative effects these measures would have on McGill, on the higher education sector, and on the whole of Quebec society," wrote McGill vice-chancellor Deep Saini in a written statement.
Legault and Quebec Education Minister, Pascale Déry, stated that the new policies will prevent Quebec taxpayers from subsidizing students who leave the province after their studies as well as curbing the decline of the French language.
But students aren't having it. "[This] is the tip of the iceberg of a much larger systemic issue — and what I believe to be a plan — by the Quebec government to not only homogenize its public universities on a linguistic level but on class and academic levels as well," said Alex O'Neill, a political science student at McGill, who helped organize protests against the tuition hikes this past Monday in Montreal.
"Leaving higher education institutions in this position will only leave opportunities for working-class students such as myself from outside of Quebec completely out of reach on a purely economic level."
Some professional master's programs at McGill, such as the MBA, will not be subject to the same tuition hikes as other Quebec-based universities because they're not part of the publicly funded system.
"We [made] the program self-funded in part so that we could pay competitive salaries to hire strong faculty," said a professor from McGill's Desautels Faculty of Management whose name is withheld as he can't speak officially on the matter. "This means that we do not receive any public funding from the province for our master's programs, but it also means that we control our own fees."
However, an official statement from McGill highlighted that the tuition hikes would disproportionately affect its post-graduate medical programs. "Although McGill distinguished itself again last week as Canada's top Medical Doctoral university, a near-doubling of tuition will make many think twice about their academic choices in Fall 2024 and beyond," said the statement.
The tuition hikes could present an opportunity for Canadian schools outside Quebec, like TMU, to attract students who might have otherwise applied to study in the francophone province. When asked how the new policy might impact TMU enrollment figures, TMU said they are not commenting at this time.
I'm a second-year master of journalism student at Toronto Metropolitan University and an associate producer with CBC's The National. During the COVID-19 lockdown, I started freelance writing and have since reported on everything from immigration and education to technology and finance. You can find me venting about Gen Z money struggles on a bi-weekly basis for the Globe and Mail.