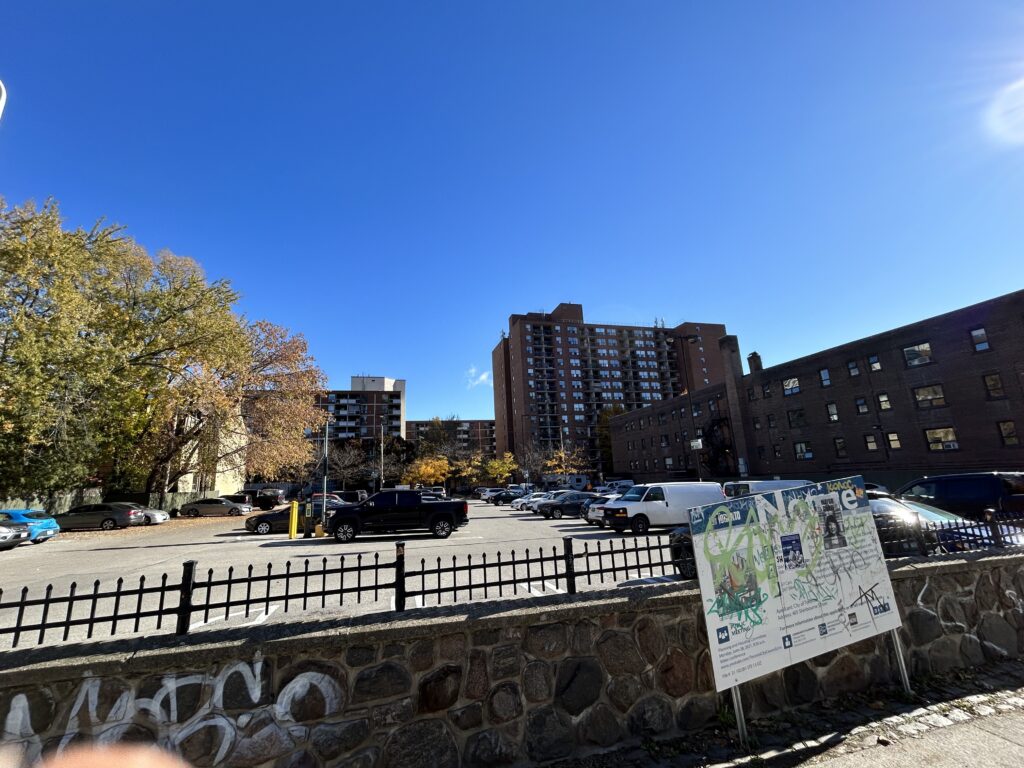 Listen to the full audio here:
A city of Toronto proposal to build affordable housing units at 405 Sherbourne St. is being welcomed by local community members.
The proposal was announced as part of 22 recommendations to address Toronto's housing crisis released in late October. The recommendations came before the City of Toronto Executive Committee for consideration on Oct. 31.
In 2021, the city rezoned the property, which currently serves as a parking lot, to provide at least 267 rent-controlled homes, a third of which is earmarked for affordable housing.
Given the planned residence's proximity to campus, it could help alleviate housing pressure for students, a sentiment shared by non-profit organizations.
"The city continues to work with academic sector partners to develop a post-secondary housing strategy aimed at identifying pathways… to increase housing opportunities affordable to staff, faculty and students, including international students," the City of Toronto's housing secretariat wrote in an emailed statement. 
From Nov 8-10, the Toronto City Council also wrote that it will consider a staff report titled, "Generational Transformation of Toronto's Housing System to Urgently Build More Affordable Homes", which includes plans to build an additional 65,000 new rent-controlled homes across the city for low and middle-income households in collaboration with non-profit housing organizations.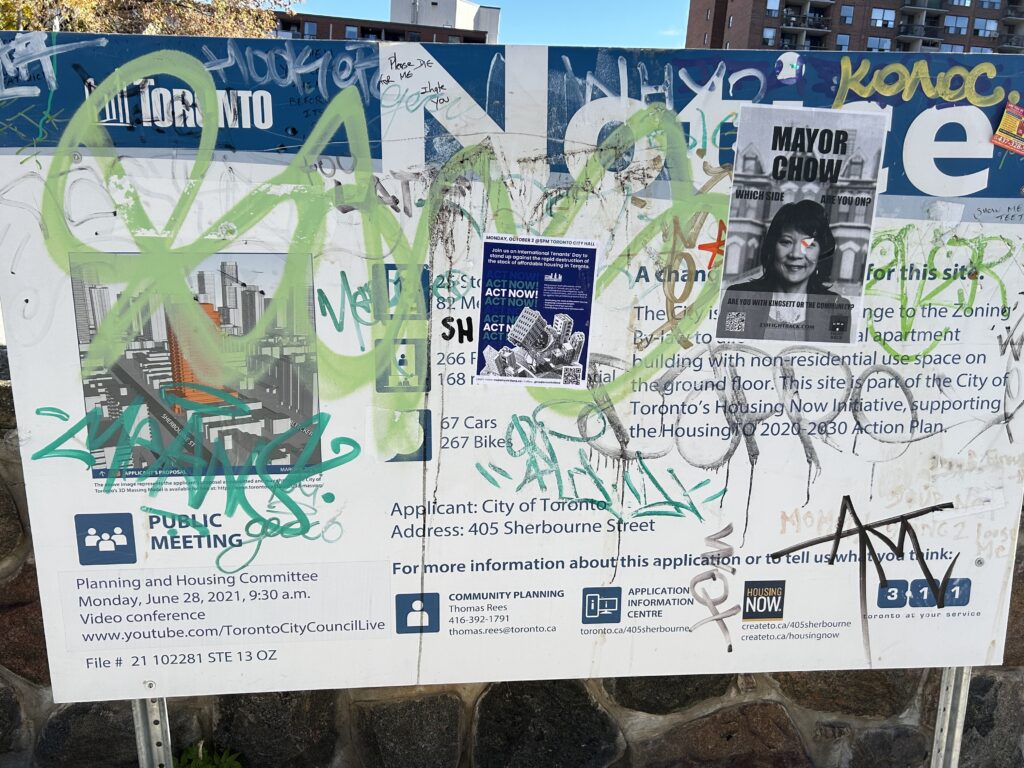 "Our take is that it's much needed because there isn't enough housing in the downtown east," said Nadine Sookermany, executive director of Fife House Foundation.
Sookermany said this is something that is needed desperately, "with the boom of the condominium market, and the affordability of housing in the city of Toronto being completely inaccessible."
She believes that if the city truly applies principles of equity and true affordability, then there will be far less people living on the street.
"Students and residents across the city are struggling from the increased cost of living," said Ra'eesa Baksh, interim vice-president equity of the Toronto Metropolitan Students' Union.
She said that while her office was "not completely aware" of the development at 405 Sherbourne St., high costs of living and studying in Toronto has forced more students to live off-campus, which also means longer commutes.
"If students are looking to live and study downtown, we are absorbing huge rental rates that the common student cannot afford," Baksh said. She urged, "a strong and continuous investment in making Toronto affordable" to increase student involvement in campus life.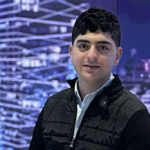 I am an up-and-coming journalist, with a particular interest in investigative journalism. I have published for various publications, including the UofT Varsity Newspaper and TalentEgg. This fall, I will be reporting for OTR.