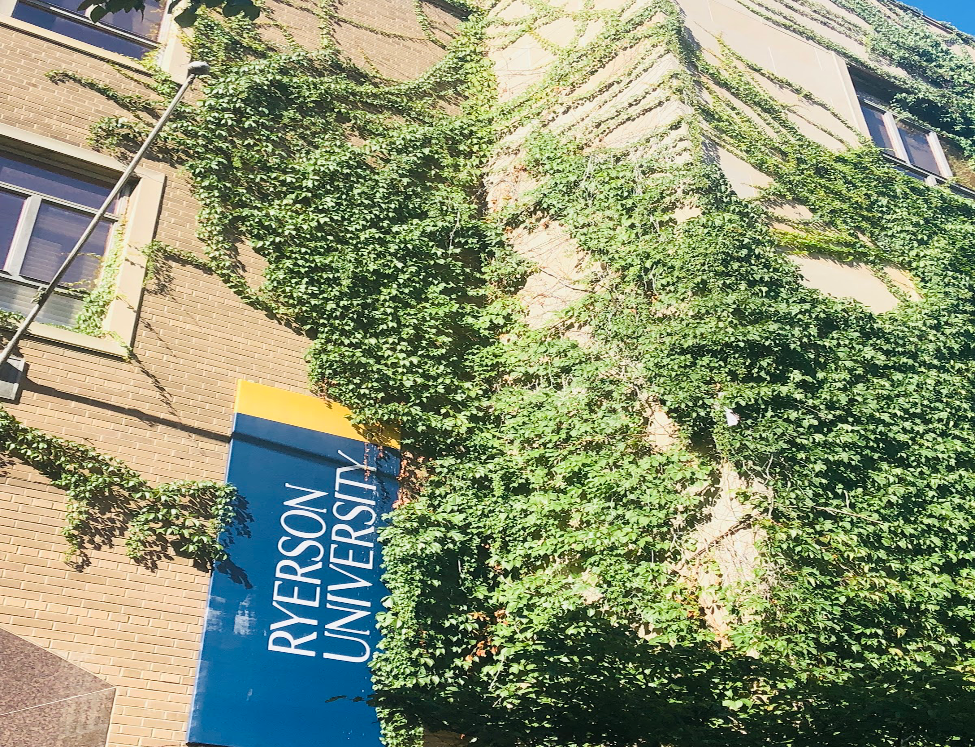 For veterans, leaving the military means entering a world with different practices and customs. This is something the military lifestyle, a lifestyle built over years of repetition, did not prepare them for.
The Veterans Transition to Education (VTE) program by Ryerson University helps veterans adapt to civilian life, a challenge which requires them to develop new habits and practices at odds with their experience in the military. For many, this experience changes their life permanently.
Chris Munro, director of the VTE, describes the veteran as, "someone who was sculpted to do a job that could be life or death."
"The veteran mindset cannot be 'turned off' because intense conditioning changes them fundamentally," Munro said. "This training is repeated till there is nothing left to turn off."
When a student receives an extension for circumstances beyond their control, a veteran may see it as a lack of accountability. This reaction is a holdover from the time where a veteran's mistakes could mean anything from extra pushups to dead platoon mates.
Similarly, racial and gender politics can stun some veterans. Compared to many of the Forces' isolated bases, "Toronto is highly diverse and it's a challenge. The military teaches that everyone is green; not white, Asian, or Black," Munro said. While the civilain world may be diverse, veterans are leaving a system where structured discrimination remains the norm.
Melanie Zukowski is a fourth-year Ryerson student and VTE volunteer who served in 1 Field Ambulance as a paramedic
"I used to be on the students events committee back in paramedic school," Zukowski said. "Returning to Ryerson as an adult, I don't feel like a part of the university."
However, the VTE provided her with a community with a shared understanding from their common background.
One of these shared understandings is the feeling of hypervigilance around the university's study spaces. Many of Ryerson's classrooms and study spaces have entrances across several corners, creating an unsafe room from a security perspective. "Our training conditions us to keep our backs to the wall and observe all entryways into a room," she explained.
While Zukowski found the transition to university less jarring than others, she highlighted that many of the veterans who deployed previously returned with service injuries or stressors like chronic pain. Even for those who never deployed, long-term injuries are not uncommon. They're often a consequence of carrying extreme loads and running almost every day.
With injuries limiting opportunities in the civilian workforce, some may turn to education for a white-collar job. However, financial limitations may completely remove education as a possibility.
Mike Turner is a service officer with the Royal Canadian Legion and helps veterans in their transition to civilian life.
"Most veterans want to attain higher education but have trouble finding work, or don't have the funds," he said. Educational benefits like the Education and Training Benefit place requirements like time in service, gatekeeping veterans who fall short."
However, veterans who do succeed in education find that the soft skills they learned can serve them long beyond the military.
Jon Feltham is a Royal Roads University graduate who volunteers with Afghan evacuation efforts. While military soft skills like project management have their crossovers into the civilian world, he finds that many civilians and veterans struggle to translate the military job title to the civilian job description.
As a warrant officer in Princess Patricia's Canadian Light Infantry, Feltham took charge of anywhere between 40 to several hundred soldiers, depending on the tasking.
"If I told someone I managed more than 160 people, they'd think it was impossible," he said. "We need to connect military jobs to civilian jobs. Veterans underestimate their skills when applying for school and the workforce."
While the VTE exists to consolidate the necessary information for veterans' school success and provide a community who understands the vast differences between military and civilian life, school is ultimately a transitory period before the workforce.
Munro encourages veterans to get comfortable with the students and professors around them. "I insist you make an effort to fit in. Going to school is a crash course on how to be a civvie."