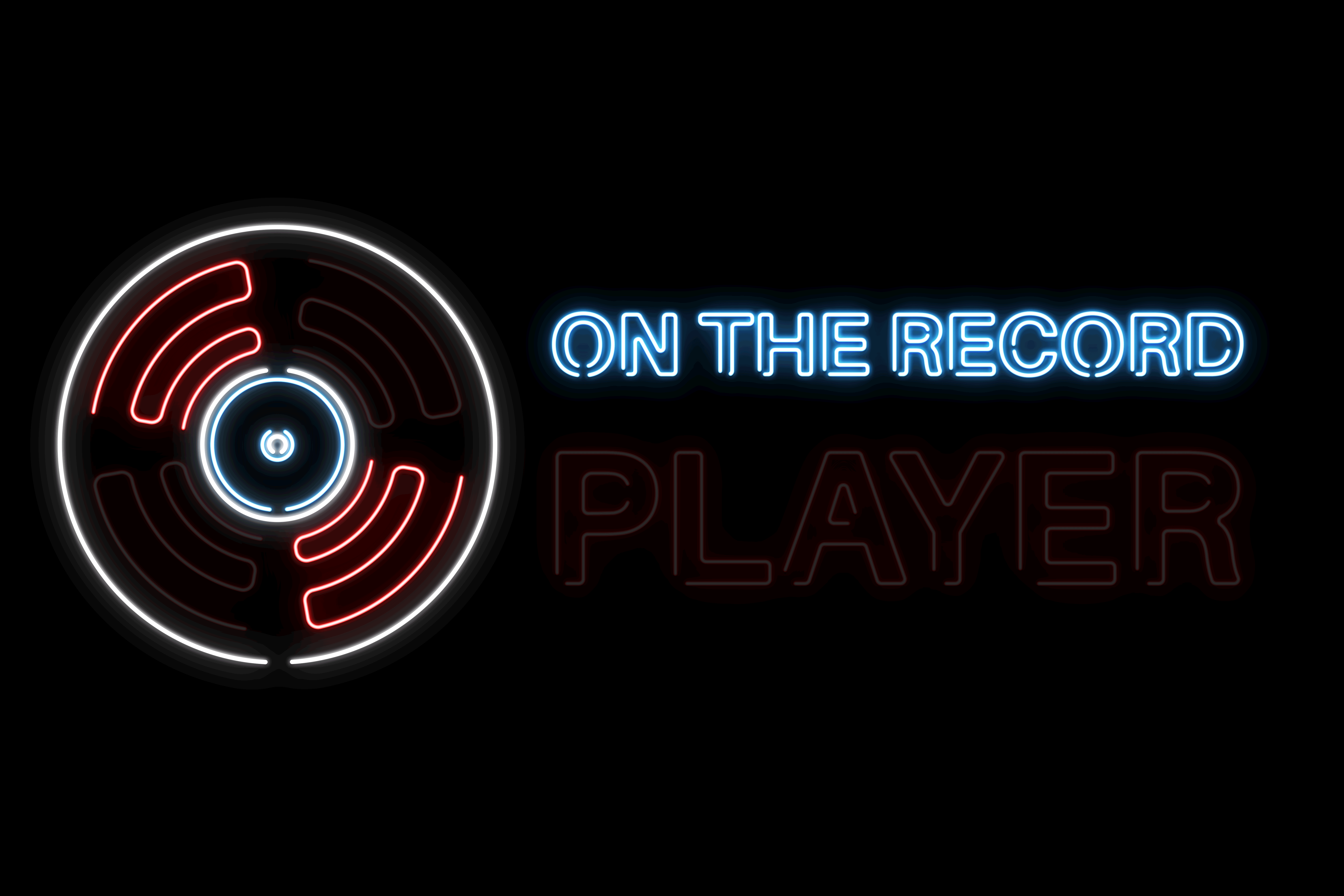 According to multiple online sources, Nov. 12 is National Chicken Soup for the Soul Day. While the origins of the holiday are unclear, it's meant to be an opportunity to celebrate the self; a day to take a step back and reflect on where you've been and where you're going.
Chicken Soup for the Soul started in 1993 as a book containing a collection of inspirational true stories meant to warm your soul. It was a cultural hit, quickly turning into a bestselling series. It eventually amassed over 250 separate volumes. These days, the company has grown into a media conglomerate, even producing its own line of dog food.
Despite its murky origins, this day gives us a chance to reflect on the positive parts of our lives — the things that uplift us and remind us that, no matter how hard it might get, there's always hope.
Whether or not you've read the series, take a moment to reflect on the positive things in life while you listen to this collection of soul-warming songs.
---
"Happy" by Marina
"Happy" is a song of nourishment for me, with all the warmth and comfort of chicken soup. But it's also an acknowledgement of the reason you needed that soup to begin with: you weren't doing so well.
The lyrics reflect a journey towards happiness — a story of personal growth riddled with painful realizations, ultimately arriving at a place of being content and empowered by one's progress. It's not a happy song though; while it's hopeful and inspirational, it's also tinged with the sadness and loneliness that was part of the journey there. It's a celebration of all the introspection, yearning and messy moments that make the eventual happiness even sweeter.
The visceral pain felt in this song, as well as the simple yet hard-hitting, emotive lyrics make the destination of happiness feel earned. Simple and stripped back piano instrumentation allows Marina's vocals to soar, and centring the vulnerable moments that recount the growing pains she's faced allows for even more of an impact.
It's fitting that "Happy" is the opening track on Marina's album Froot, a record she described as "celebrating being happy." It's also the last album where she'd be known as Marina and the Diamonds, before changing her stage name to better reflect her identity and to make her, well, happy.
Contributed by Annemarie Cutruzzola
"Marsha" by Current Swell
When I think of Chicken Soup for the Soul Day — or chicken soup in general — the first thing that comes to mind is comfort. For me, the epitome of that is Current Swell's "Marsha."
The first track on the Victoria indie-rock group's 2017 album, When to Talk and When to Listen, reminds listeners that you're never too old to take a pause in life — or to talk to your mother. It's a song that has been a source of comfort for me since I first heard it.
The song is a ballad that expresses the inner dialogue that the band's frontman, Scott Stanton, has with his mother, Marsha, who died. Through this heartfelt narrative, the song shows that, as much as you can grow and move on from experiences, reflecting and returning to the things that comfort you is also very important.
For me, nurturing my soul is all about comfort, and there is no better comfort I get than by listening to the song — or talking to my own mother who, quite literally, still makes me chicken soup.
Contributed by Ambika Sharma
"Refuge of the Roads" by Joni Mitchell
In the mid 1970s, Joni Mitchell was facing a time of personal crisis. Newfound substance abuse, the end of a relationship — with an affair or two for good measure — and a growing dissatisfaction towards the music industry all contributed to the stress that mounted in her life. In a desperate attempt to escape, she chose to run away, driving across North America in search of a reprieve.
The result of this soul search was Hejira — an album about self-reflection and finding herself. Mitchell's abilities as a musician are in full force on the album, as she effortlessly exhibits the lyrical and musical prowess that had come to define her career. This time around, she largely ditched the folk sensibilities of her early career, hiring a backing band of jazz musicians and occasionally swapping out her acoustic guitar for a lush, swirling electric.
The album's closing track, "Refuge of the Roads," serves to sum up her experience; she sings about travelling around the Gulf of Mexico, of stopping at a forest and reconvening with nature, of realizing that her problems are small amidst the vastness of the universe. All the while, Jaco Pastorius's fretless bass floats between musical passages, carrying off back down the road into the great beyond, bringing Mitchell and the listener with it.
Contributed by David Warner
"Wild World" by Cat Stevens
When we think of comfort, it is often the essence of what home feels like. We are able to be grounded and remind ourselves that we all have a starting point, and that life is full of anticipation for what comes next.
Even though Cat Stevens' "Wild World" was released in 1970, 30 years before I was born, I find a strong connection to the song. Every time it comes up in my playlist shuffle, whether I'm at work, studying or riding on the subway, I take a moment to immerse myself in the melody and lyrics. The comfort that the gentle tune brings is enough to have me close my eyes and take a deep breath — a simple reminder that the world is a vast expanse with an infinite amount of opportunities to offer.
The lyrics represent a longing for a better future, and to be aware of what's out there. Stevens described this song as the "sadness of leaving and the anticipation of what lies beyond." Despite these melancholic undertones, I find a simple beauty in how uplifting the entirety of the song is.
Contributed by Bree Duwyn
"Dancing in the Moonlight" by King Harvest
I challenge you to close your eyes and listen to this song without swaying your shoulders and smiling. It's almost impossible not to get up and dance to a song about everyone getting together and dancing under the moonlit sky.
While the song envisions a joyful celebration of life, the story behind the lyrics paints a very different picture. Originally written in 1969 by songwriter and keyboard player Sherman Kelly, the song was sparked by a near-death attack during his visit to Saint Croix, an island in the Caribbean. A beautiful night on the beach with his girlfriend took a turn for the worse when they were viciously attacked by a gang of men who are believed to have eventually perpetrated the notorious Fountain Valley massacre in 1972.
But his injuries did not prevent him from writing music. During his recovery, he began crafting the verses of "Dancing in the Moonlight." Kelly's brother, Wells, brought the song to King Harvest, who decided to record it with a more keyboard-driven melody. The song became a hit.
In an interview with The Vinyl Dialogues Blog, Kelly said that while he was writing this song, he used the opportunity to create an alternate reality. "It was just me imagining a better world than the one I had just experienced in Saint Croix," he said.
That's what this song does for me — it brings me to an alternate reality, one where I am under a moonlit sky with my favourite people by my side, celebrating life.
Contributed by Stephanie Leonardelli
"Run Away with Me" by Carly Rae Jepsen
A potentially bold claim, but I will die on the hill that Carly Rae Jepsen has produced some of the best pop music to come out of the 2010s. If we're talking about comfort, the song I always go back to is "Run Away With Me." Some songs comfort me with their uplifting lyrics, but this song comforts me with the sounds of nostalgia and free-spirited fun. It's hard to pinpoint exactly what it is — maybe it's the retro saxophone and synth in the track or the well-timed chants of "run away with me!" during the chorus — but something about this song just feels so familiar.
The music video for "Run Away With Me" shows Jepsen travelling through Paris, Tokyo and New York. She has a constant smile on her face as she explores, looking like she's having fun without a care in the world. Maybe it's the effects of the past year, but nothing screams comfort to me more than the thought of travelling and living my life to the fullest. This song curbs my built-up wanderlust and reminds me that it's OK to let go of my worries, which is the exact comfort I need in the chaos of everyday life.
Contributed by Severina Chu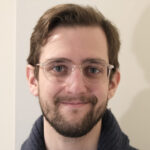 David Warner was a copy editor and reporter with an interest in arts and life for On The Record in fall 2021.