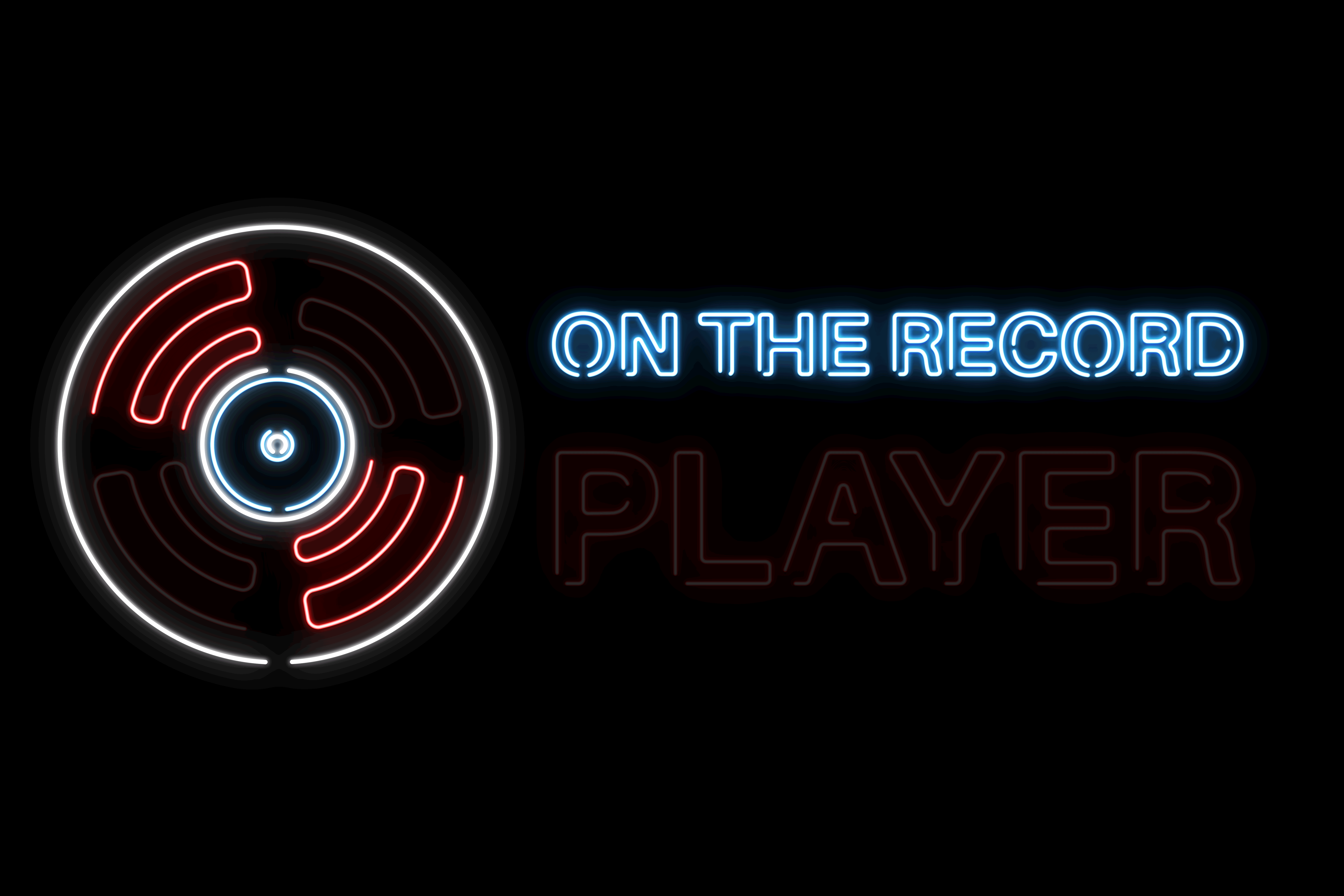 Creating an album is a monumental task. At its best, it's captivating and engrossing, flowing seamlessly from track to track. At its worst, an artist can lose the listener in a cacophony of disparate tracks. While starting an album can be a challenge, closing an album is arguably even harder. If an artist doesn't end on a good note, they risk ruining everything they've worked so tirelessly to create.
Looking back on the last three months, we reflect on our successes and failures — on the assignments we aced, on the growth that came from our struggles. In a school year so innately shaped by the pandemic, it might not have always been easy, but now the end is just within reach. The only thing left is to stick the landing.
As we close out the semester and say goodbye to On The Record's fall 2021 masthead, we usher in the next with a collection of album closers centred on saying farewell.
Sit back, plug in your headphones and take comfort in knowing you've made it.
---
"Don't Let Me Go Yet" by Tim Baker
Debut albums are always interesting. They give a raw look at a band, and give listeners a first taste of what they have to offer. When an album is a musician's first as a solo artist, listeners can find a lot of answers, hidden meanings and clues within the songs.
Former lead singer of indie-rock band Hey Rosetta! and St. John's, N.L., native Tim Baker released his solo debut album, Forever Overhead, in 2019. Although the entire album shows Baker's vulnerability, "Don't Let Me Go Yet," is when Baker's identity as a solo artist is fully realized. The song's seamless fade-in and fade-out gives the listener the impression that the music continues existing long after it's over, reflecting Baker's career transition.
The strong presence of a saxophone throughout the song and the addition of Baker closing the song by yelling, "Don't let me go yet!" reflects his fight against the trope of the successful front man turned flopping solo artist. Instead, Baker proclaims that, while he may be on his own now, he's not going to see himself or his musical talents diminish anytime soon.
Contributed by Ambika Sharma
"Lord I Know" by Kid Cudi
I've always felt a good album closer is one that leaves a lasting impression on the listener. I appreciate when a closing song makes me yearn for more — to loop the album again or head further into their discography. To say I replayed Kid Cudi's Man on the Moon III: The Chosen many times is a true understatement.
The album, released in December 2020, is partly an exploration of the rapper's journey with anxiety and depression, and the acknowledgment of his resilience through it all. I found myself extremely thankful for this album when it was released; at the time, I was in the midst of one of the worst periods of anxiety I've ever experienced. But Cudi's album is hopeful and empowering, almost like it was made for those working on healing.
It closes with "Lord I Know," a conclusive tribute to the album's themes and a song that pushes Cudi's resilience to the forefront. The lyrics that stand out most are in the pre-chorus, where the rapper punctuates the line "Baby, I'm a warrior" with repetition and crescendo. Throughout the song, he discusses how he feels blessed in life, and how he's, "chilling onward on my mission, on my journey and my quest." He's still working through his battles but things are better for him now.
One of the best things about this song is the very end, when Cudi's young daughter, Vada Wamwene Mescudi, closes the album by whispering the words, "To be continued," gearing up fans up for the future of the acclaimed rapper's career. Perhaps those words are also a reminder that healing from turmoil is an often long, continuous journey. Either way, it makes me hopeful for what's to come.
Contributed by Nadia Brophy
"All Too Well (10 Minute Version) (Taylor's Version)" by Taylor Swift
Despite the fact that "All Too Well (10 Minute Version) (Taylor's Version)" was released two weeks ago on Red (Taylor's Version), it has quickly become arguably the best album closer in Taylor Swift's entire discography. Her fans seem to agree, considering it made history as the longest number 1 song on Billboard's Hot 100 list, previously held by Don McLean's eight-minute hit, "American Pie."
Swift has been working through her discography to re-record her older songs, a result of a highly publicized legal battle with her original record label. She included the original version of "All Too Well" on the re-released Red (Taylor's Version), along with a new 30-song track list. But the 10-minute version acts as the finale, and features new unheard lyrics that tug at your heart strings.
The highly anticipated extended version, now paired with a short film, is about love, romance and heartbreak. The line, "You kept me like a secret, but I kept you like an oath," paints a picture that throws you right into the heart of a one-sided relationship. But the kicker is the line, "And I was never good at telling jokes, but the punch line goes / 'I'll get older, but your lovers stay my age.'" It's a gasp-worthy line for those in the know.
For anyone who's been in a relationship before, the lyrics hit hard, leaving you to wonder how anyone could've put your exact feelings so eloquently into a song. And for those who don't resonate with the words, lucky you!
Making "Swifties" wait until the end of the album for this masterpiece was a bold move on Swift's part, but a strategic one. It's the perfect way to complete the re-recorded album — with a beautiful yet tear-jerking bow on top.
Contributed by Simone Gavros
"Sun Don't Go Down on That" by Dustin Lynch
This song is the last track from Dustin Lynch's 2017 album Current Mood and it is by far one of my favourite country songs. It has that melody that makes you feel "some type of way" as many people describe things lately. The song is a look into a relationship Lynch had with a woman about a decade ago. Pining after that summer he spent with his love, he sings, "that summer's burning my mind," emphasizing how memories from that time still linger.
Interspersed with sounds of a California beach, the song carries an oceany vibe that makes you feel as if you just experienced a really great summer with someone you love. Through the song, he compares his feelings for this love with those of summer — with hazy days of carefree bliss. Ultimately, it's a segue into looking towards a positive future, hoping to feel that same way again with someone new.
Contributed by Claudia Latino
"Get Free" by Lana Del Rey
The closing track of her fifth studio album, Lust for Life, Lana Del Rey's "Get Free" is a surprisingly positive song compared to the rest of her discography.
The song is about leaving her old self behind and turning a new leaf in the way she pursues relationships. She borrows the same chord progressions from Radiohead's "Creep," which is melodically enchanting and familiar, and allows the listener to focus on her words. Del Rey sings about having a choice in life: to lean into the life that others expect her to live and be miserable, or to choose her own path that will make her happier. She sings, "I never really noticed that I had to decide / to play someone's game or live my own life / and now I do / I want to move out of the black and into the blue."
Del Rey acknowledges that the past has been difficult, but she looks towards the future with a positive mindset. This can be translated to our end-of-semester-feelings. For some of us, it was difficult and long, feeling as though we had to push through darker days in order to come to the end. But as we near, we should look at the winter break and next semester optimistically. It's the perfect album closer, and the perfect song to cap off the semester.
Contributed by Julia Paolercio
"Snakeskin" by Rina Sawayama
In 2020, Japanese-British singer Rina Sawayama made a tweet about her ineligibility to qualify for British music awards, despite living in the U.K. for 25 years. Unbeknownst to her when she made the tweet, it would start a movement that would end in the British Phonographic Industry changing their nomination criteria. She had only released her debut studio album three months prior to this, but just one listen through and you'll see she's not one to shy away from speaking her mind.
Her self-titled album Sawayama is one of introspection. The tracklist is like a story of her life, looking at experiences from childhood to adulthood that have shaped her ideas of family and self-identity. This all comes to a head in the album's closer, "Snakeskin." The track starts with Sawayama's haunting vocals and a piano, which gradually starts to descend into chaos as the bass line and tempo both pick up. Then, just as quickly as it starts, everything comes to a halt as just the piano and a distorted recording of a conversation Sawayama had with her mother remain, bringing the album's underlying theme of family full circle.
The emotional swells that play out musically are a perfect reflection of the lyrics, with Sawayama reflecting on the personal history and issues she's shared, and how she will go about reclaiming it as a form of strength. Just like a real snake's skin, this closing track is all about shedding your insecurities and moving forward with your life, leaving this album's farewell on a note of hope and determination.
Contributed by Severina Chu
"Martha Sways" by Andy Shauf
When Toronto-based musician Andy Shauf released his 2016 album The Party, he solidified himself as one of the best storytellers in Canadian music. Consisting of songs that take place over the course of a party, the album is full of lifelike characters and palpable emotion.
Over various snapshots throughout the night — like twisting your ankle in front of your friends, or being laughed at after telling your best friend you have feelings for them — Shauf invites the listener into a world that feels lived-in. When he sings about Sherry and Jeremy's tumultuous relationship on "Quite Like You," it feels like he's singing about two old friends. In so few words, Shauf creates human stories that feel fully fleshed out, demonstrating his effortless grasp on lyrical storytelling.
Capping off the album and the party with it, "Martha Sways" puts the listener into an intimate dance between the protagonist and a girl they just met. The song starts gently, with Shauf's quiet vocals enveloping the swaying couple. A warm acoustic guitar softly but steadily propels the story, as the song's protagonist juggles between feeling the emotional weight of a failed relationship and their newfound comfort with Martha. The two continue dancing and drinking — the emotions ballooning as the song erupts into an arrangement of beautifully orchestrated strings.
Near the end of the song, Shauf starts repeating the chorus, building in intensity — until Martha suddenly pulls the protagonist back to the present. The singer's soft voice and steady guitar return, ending with: "Martha spins / And I catch her hand / She smiles and laughs / Bringing me back."
Contributed by David Warner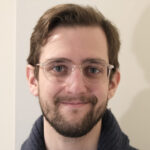 David Warner was a copy editor and reporter with an interest in arts and life for On The Record in fall 2021.