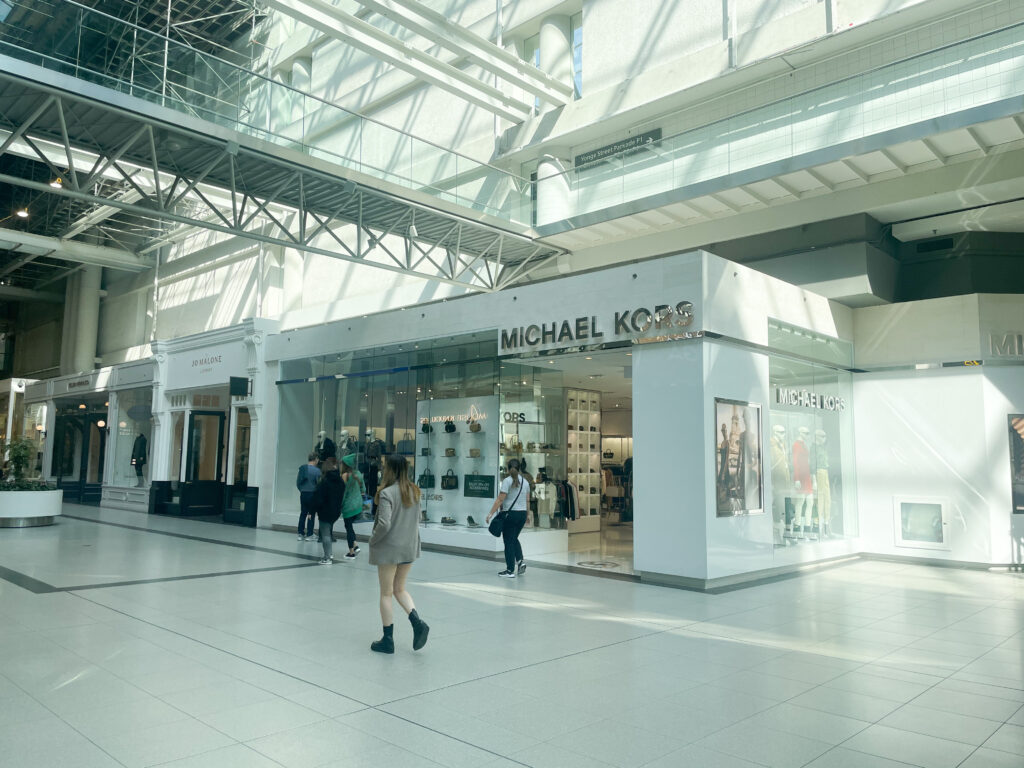 Listen to the article here:
The Toronto Eaton Centre will be hosting its third annual job fair this Thursday, Sept. 28 on the third floor of the shopping mall. Over 30 retailers in the fashion, cosmetics, and tech space are expected to participate.
"It's a great time for us to engage with our guests and help out our retailers," said Tara Chivers-Wilson, supervisor of guest services for Cadillac Fairview Corporation, which owns the Eaton Centre.
According to Chivers-Wilson, stores taking part in the job fair include Abercrombie & Fitch, Michael Kors, Footlocker, Gamestop, Call it Spring and Mac Cosmetics, among others.
Participating retailers will have dedicated tables set up across the event space, which will be in front of Eaton Centre's Dundas Street entrance, next to Uniqlo. Attendees will have the chance to drop off their resumes directly at the vendor's table as well as network with hiring staff.
"We're hiring one full-time sales supervisor role and might have more internal roles to fill later," said Angelique Hendricks, general manager at Michael Kors.
Data from Indeed shows that a Michael Kors sales supervisor makes up to $17.39 per hour but can earn substantially more through commission.
Notably absent from the job fair lineup are stores like Apple and Aritzia, which are known to have more competitive salaries. A full-time Aritzia sales associate can make up to $47,500 per year while a senior sales manager can earn up to $138,948 per year in base salary and commission, according to Glassdoor.
While the job fair is hiring for a number of part-time and full-time roles across all levels of experience, TMU career experts remind students to seriously reflect on work-life balance before jumping for the highest-paying role.
According to Dena Marcos, a career education specialist at TMU, student job seekers should take stock of their course load alongside commonly overlooked factors like caregiving responsibilities, commute length, and even year of study. "Anything more than 20 hours [of work] a week can lead to a decline in grades for first-year students," said Marcos, citing a study from Gary R. Pike.
I'm a second-year master of journalism student at Toronto Metropolitan University and an associate producer with CBC's The National. During the COVID-19 lockdown, I started freelance writing and have since reported on everything from immigration and education to technology and finance. You can find me venting about Gen Z money struggles on a bi-weekly basis for the Globe and Mail.