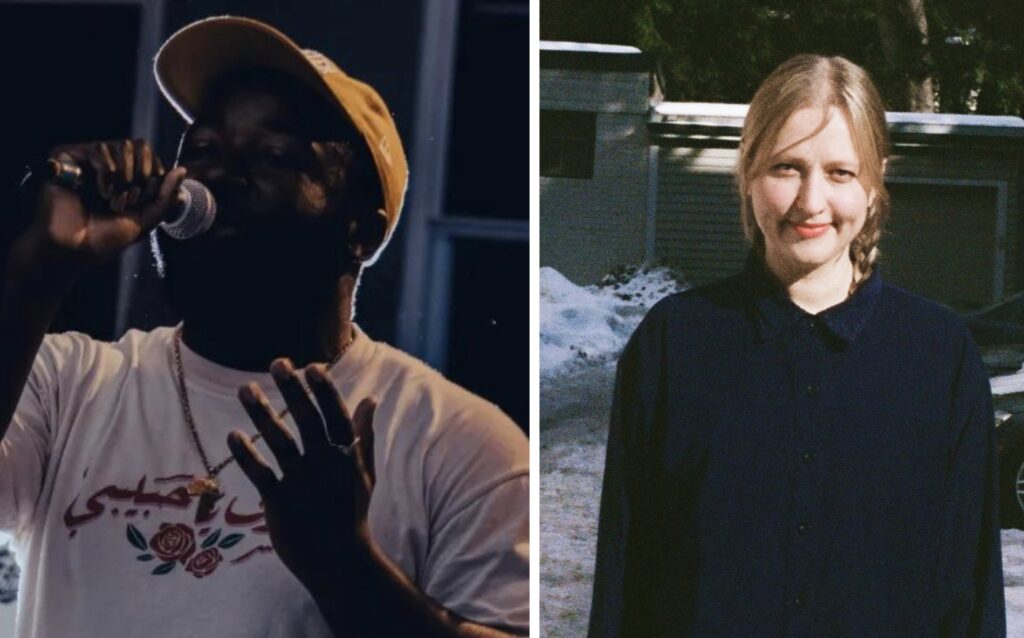 Listen to the story here:
At this point in the year we are all sad and cranky. Winter has been dragging on, and it's getting kind of old. You know what would help? Music, and art!
Long Winter – an event series that was founded in 2012 to showcase local artists – may be able to help take the edge off. The all-ages, pay-what-you-can event is holding its next installment, Long Winter 11.4: Will Spring ever come?, on March 11 at The Tranzac Club. It will include musical performances, original video games, large-­scale sculptural installations, and dancing. Here are some of the performers that we think the TMU community would enjoy checking out.
SUPER FREDDY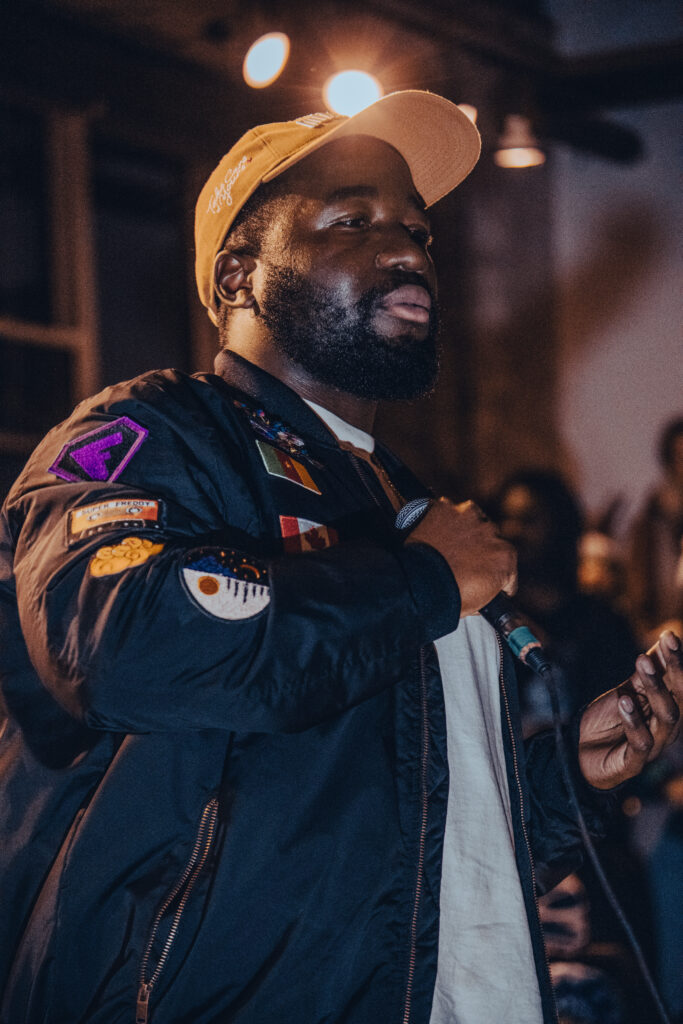 SUPER FREDDY, real name Christian "Freddy" Detchou, is a Montreal-based artist who creates his own style of music, which he describes as "third culture bounce" — a hip-hop-based sound influenced by Afrobeats and his own Cameroonian roots.
"I blend Afrobeats and R&B and various forms of house music, creating the "bounce" element that keeps people dancing and connecting to the music beyond the words that I write," said Detchou.
Detchou grew up in a musical family: his oldest brother Steph sings and plays guitar, and his other brother Yann is a DJ and producer. Detchou said as the youngest, he always wanted to copy his older brothers and be the centre of attention.
"At first, I would sing and dance and copy artists like Michael Jackson and the Backstreet Boys, but I was drawn to rapping around the age of 12 after relating to the music of k-os, and got a taste for the genre," said Detchou. "Luckily, my producer brother encouraged me and provided me with beats to rap on and helped me get started."
Through the songs he writes, Detchou wants to help people feel seen. "I want people to connect with the stories that I tell in my music, and find a moment of levity and escape, or, ideally, a deeper understanding of themselves," he said.
Music has helped him feel understood at times when he felt the most alone, Detchou added, and he wants to do that for others with his music. He describes himself as relatively introverted, so writing and performing have allowed him to come out of his shell and reach new people.
He said he has always been drawn to multidisciplinary and immersive art programs, like Long Winter.
Since the event is in Toronto, Detchou said it gives him the chance to reach a new market. He said at the core of Long Winter is a "powerful and dedicated community, esoteric programming and a space that is conducive to creativity and connection, and I hope to create a genuine and positive connection with people through the music."
Eliza Niemi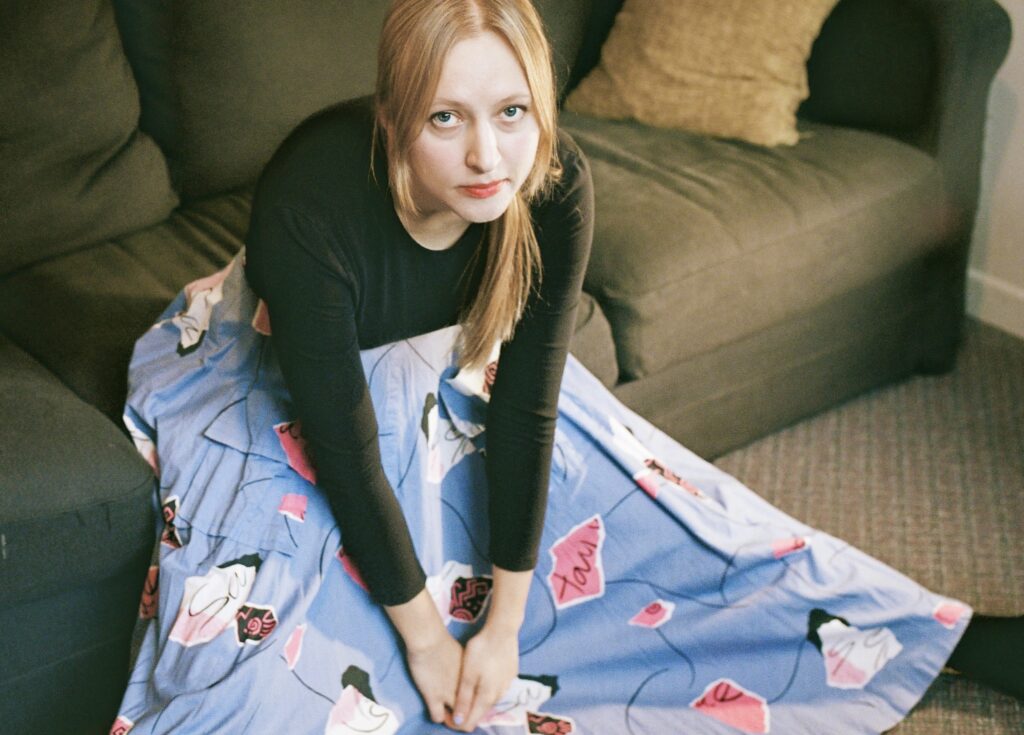 Eliza Niemi is a singer, songwriter, and instrumentalist from Toronto who describes her music as slice-of-life, pop, cello and folk rock.
Niemi first got into music at the age of six, when her dad taught her the E-minor chord on the guitar. She proceeded to write a number of songs using just that chord, she said, adding that they were all influenced by Christmas carols and classic rock tunes her parents liked.
"My mind was really blown when he taught me some other chords that required more fingers… G, D, C… it was wild," said Niemi. Niemi was playing the cello and piano at her church by age nine, and over the years learned singing and the bass as well.
Niemi says she combines many different genres in her work but she summarizes it as "baroque indie rock." A lot of her music has a very soft-sound and a strong emphasis on her lyrics.
Music, Niemi says, is "a language that I feel really lucky to know and feel comfortable communicating in because it can often convey things that speaking or writing or visuals cannot."
Niemi said that through her music she wants to share with people that it is okay to feel weird, sad, funny or bad. She also said it is "totally okay if you feel something that's all of those things at once."
Niemi said she is particularly excited that her event, like all events at Long Winter, is all ages. "It's really important because I was influenced by a lot of live music I got to see when I was a kid and teenager, it made me the musician I am today," she said.