Listen to the full story here:
Wednesday's Toronto council debate over Mayor John Tory's proposed budget got off to a tumultuous start with protestors repeatedly being removed from the council chamber.
Before they were ejected from the chamber, protestors shouted, "House the homeless, feed the poor, kick John Tory out the door," according to reports by the CBC.
On Friday, the Toronto Star reported that Tory had an "inappropriate relationship" with a former member of his staff. An hour later, Tory called a press conference where he announced his resignation to focus on his family. He subsequently announced that he would stay on to shepherd his budget through final debate at council.
However, when Tory went to make his opening remarks Wednesday morning, CBC reported that he was interrupted by a woman shouting, "I'm sorry, Mr. Tory, you do not get to speak, we do not trust your integrity."
Coun. Frances Nunziata, who is the speaker, then halted the session. On the second attempt to start the meeting, CBC reported people in chamber began to boo and heckle Tory.
The Star reported that protestors who refused to leave were forcibly removed from the chamber during another recess. When the session resumed, the public was no longer allowed in the chamber but protesters could be heard yelling "Let me in," and "John Tory resign" from outside the chamber.
This last attempt to get back to council business lasted only 10 minutes however, because at about 12:30 p.m. a member of the public, who managed to sneak into the chamber began shouting, "Are you democratic Tory?"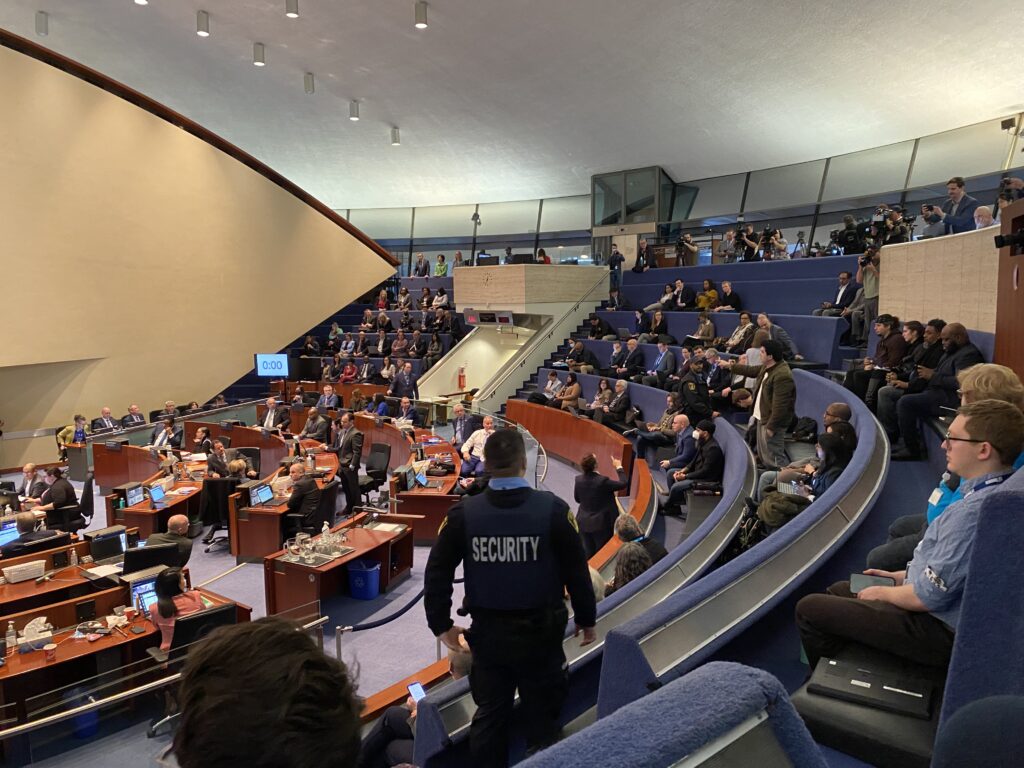 The man was then forcibly removed by security even as he continued to swear at Tory. Nunziata then announced the meeting would break for lunch for 90 minutes until 2 p.m.
At the time of publication, the meeting was ongoing.