Listen to the full audio here:
On Sept.18, a diplomatic row ensued between Canada and India after Prime Minister Justin Trudeau accused the Indian government of being behind the drive-by killing of Hardeep Singh Nijjar. Nijjar was shot and killed on Father's Day as he was driving away from Guru Nanak Gurdwara in Surrey, BC. The Washington Post wrote about viewing a 90 second video showing a white Sedan appear in an adjacent parking lot where Nijjar's grey Ford was parked. In the same article, The Washington Post reports that community members were told by investigators that 50 bullets were fired at the pick up truck as it pulled out of the gurdwara parking lot. But why is Trudeau accusing the Indian government of involvement in the murder? To answer these questions, we need to understand the background.
Who is Hardeep Singh Nijjar and the Khalistan movement?
Nijjar, president of Guru Nanak Gurdwara, was a member of the Khalistan movement, which seeks an independent ethno-religious Sikh Punjabi state, called 'Khalistan.' According to the CBC, the Indian government branded him a "terrorist" and accused him of leading a militant separatist group—which his supporters deny—through incendiary speeches at his gurdwara.
Some supporters of the Khalistan movement have resorted to violent means. For example, a few were implicated in the deadly Air India bombing in summer 1985, where explosives were detonated inside the plane when it was close to Ireland, killing all 329 aboard. The attack was believed to be in retribution for Operation Blue Star a year prior, where the Indian government cracked down on Sikhs in Punjab, and at least 400 or more people were killed, but the precise numbers are not known.
Why would the Indian government allegedly target Nijjar?
"This is a tussle between Sikh activists and the Indian government," said Jatinder Singh, national director of Khalsa Aid Canada. Singh said he believes India's espionage network Research and Analysis Wing (RAW), "tries to create a lot of disharmony" within the Indian diaspora as part of Prime Minister Narendra Modi's campaign of crushing dissent from abroad.
The Indian government views the Khalistan movement as a threat to its national security and territorial integrity according to Singh, who points to similar incidents, such as the detainment of Jagtar Johal, another Sikh activist, in Punjab since November 2017 without any trial, likely also because of his activism for Khalistan.
Experts say the Khalistan movement is believed to have its roots in the partitioning of Punjab between India and Pakistan during the 1947 partition that created the two countries, and the sectarian tensions that were exploited by the British during its rule there. Arne Kislenko, an associate professor of history at TMU and former immigration intelligence worker, said that until now, Canada and other countries have largely overlooked Modi's authoritarianism due to India's growing economic status.
According to Sanjay Ruparelia, associate professor in the department of politics and public administration at TMU, upon coming to power, Modi has intensified crackdowns on dissent while promoting Hindu ultranationalism, which exacerbated tensions with Sikh and other minorities. This is believed to have led to the resurgence of the once fringe Khalistan movement in the 1980s and 1990s— but support mainly comes from Sikh communities outside India.
Why did the Canadian government accuse India of the murder?
According to the New York Times, on the sidelines of the 2023 G20 summit in New Delhi, Trudeau raised the issue with Modi, but he denied any involvement. Canada based its accusations on intel shared with Five Eyes members, an alliance also including the US, Australia, UK, and New Zealand.
Kislenko said it was "very unusual" that Canada outed India publicly, as "these things are usually dealt with behind the scenes, particularly if it involves a friendly state."
Arthur Rubinoff, a political science professor at the University of Toronto, who has written extensively on Indian foreign policy, said India felt Canada was providing refuge for dissidents to court votes from the Sikh community.
However Kislenko called such rumors "a little rudimentary, I think Trudeau was motivated by some pretty hard evidence. You don't make these allegations unless you're an idiot," said Kislenko. Ruparelia said the failed meeting and an imminent Globe and Mail story compelled Trudeau to act because, "this is Canada's way of making it clear to everybody, especially India, that they can't do this without consequence."
Jagmeet Singh, leader of the federal NDP party, also recently told reporters that he received an intelligence briefing directly implicating Modi's government in the murder.
What are the repercussions stemming from this accusation?
Both countries expelled ambassadors and intelligence officers, and issued mutual travel advisories. India suspended visa applications by Canadians, and has announced plans to confiscate assets of diaspora Khalistanis.
Bilateral trade has slowed, talks on a trade agreement have grind to a halt, and both Hindus and Sikhs protestors clashed in cities across Canada, India, and Pakistan.
What happens next?
"India is a very important state that everybody's trying to court. It's an economic colossal power. And it's also been sort of touted as being a member of what the Americans call the quadrangle, a new alliance system that they're trying to build in Asia-Pacific along with Japan and Australia to counter Chinese influence," said Kislenko. Ruparelia said the dispute may complicate family visitations, applications to Canadian colleges and universities, and tourism between both countries.
However, Kislenko said he believes that there are diplomats on both sides "handling things in a much more calm and reasonable fashion."
Additional notes: When this article was first published 2 October, it said Nijjar was heading to his car. This has since been proven false, and the appropriate corrections have since been made. Also, the exact number of casualties in 'operation blue star' are not precisely known, and may have possibly been greater than 400.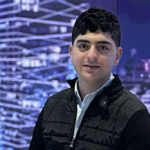 I am an up-and-coming journalist, with a particular interest in investigative journalism. I have published for various publications, including the UofT Varsity Newspaper and TalentEgg. This fall, I will be reporting for OTR.