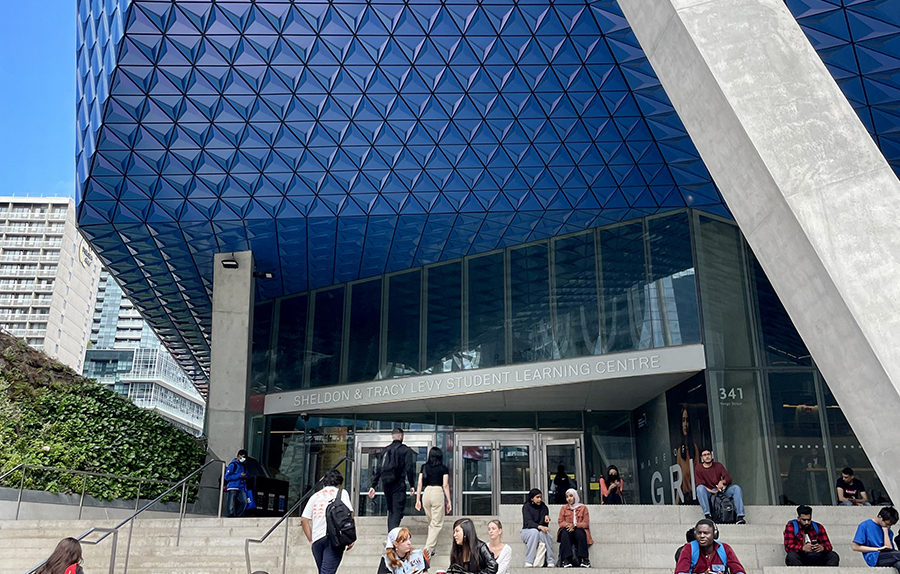 Listen to the article here:
To kick of TMU's second annual Wellbeing Week, a "Wellbeing Connection Fair" is being held in the SLC amphitheatre this coming Monday, Oct. 2. The fair is advertised as an open-table event that will give students a chance to learn about the on-campus wellbeing resources available to them.
According to the event description, the fair will take place between 11:30 a.m. to 1:30 p.m. and will include tables with representatives from different student services including student wellbeing, athletics and recreation, student life and learning support and some student groups.
The event organizer and student wellbeing representative, Erica McDiarmid, said "Sometimes it can be difficult to know where to start or where to go when thinking about supporting our wellbeing on campus,"
Fourth-year environment and urban sustainability student, Trice Erandio, said that she doesn't know much about the wellbeing services the school provides. "I know there are services available, but I am not too aware of where or how I can access them. So I don't really turn to them much," she said.
McDiarmid said the aim of the event is to give students like Erandio the information they need to take advantage of the services accessible to them.
The fair is one of the several events that will be taking place as a part of TMUs Wellbeing Week. This year's theme is focused on creating connections and cultivating community. "This fair is really designed to help students make connections to on-campus resources that promote and protect their wellbeing while creating their own network of wellbeing support on campus," said McDiarmid.
Erandio said she participated in some Wellbeing Week events last year and found them to be beneficial, "I do believe that they provide a sense of awareness."