Racialized individuals face greater barriers to mental health support despite having worse mental health than their non-racialized counterparts. How can cultural competency training alleviate the problem?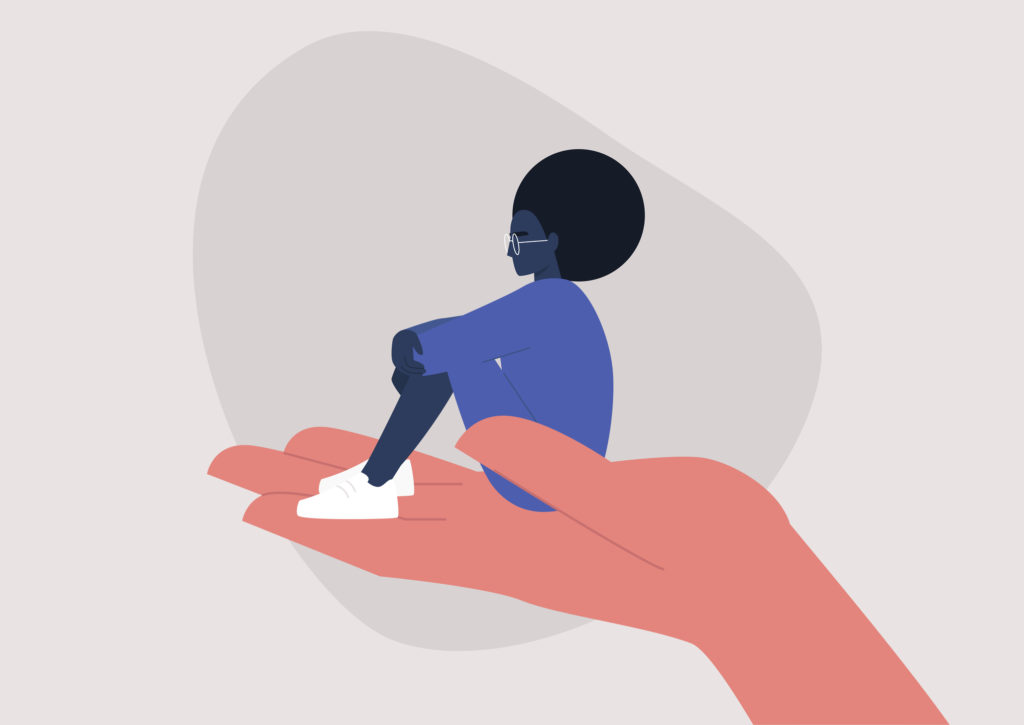 When Trevohn Baker went to therapy in middle school, he was hoping to unpack the layered trauma he was facing at the time: coping with the death of his mother, the subsequent family issues from the loss and the harm he began to inflict upon himself — all on top of navigating his life as a Black teenager. Though his therapist was helpful in their first few sessions, Baker began to feel withdrawn and hesitant to speak about certain issues. He felt he was no longer making any progress with his mental health.
"There was only so much she could understand and get from my experiences because she couldn't relate to my identity as a BIPOC individual," says Baker, a second-year creative industries student and the sole co-ordinator of Ryerson's Black Indigenous People Of Colour (BIPOC) Students' Collective.
This is one of many reasons Baker would rather have a therapist who is a person of colour — for a practical and realistic perspective on "the real world and all the racial biases that are attached to it." He still wants to access support, but like for many other BIPOC students, the support is inaccessible or not there.
There are 21 counsellors listed on Ryerson's Centre for Student Development and Counselling (CSDC) website. There are only three who are Black-identifed, according to Jean Tsai, one of the counsellors at CSDC.
In an emailed statement to the Ryersonian, Tsai said that race-based data for counsellors is collected informally and the current CSDC team consists of BIPOC and LGBTQ2S+ counsellors. However, the figures are still unclear. 
This issue is not limited to university campuses. A lack of representation in the field has highlighted the greater need for cultural competency training in Canadian mental health services. Cultural competency training allows professionals in the field to understand and better respond to the unique lived experiences of BIPOC communities. Training can help identify cultural differences, barriers to care, and systemic racism that all contribute to an individual's mental health.
But, finding culturally-specific support comes with many hurdles. Language barriers, out-of-pocket expenses and fears of discrimination are some of the reasons there is a disparity in accessing services, according to the Centre for Addiction and Mental Health (CAMH).
Although currently there is no race-based data collected on Canada's mental health workforce, 86 per cent of psychologists in the U.S. were white in 2015.
Systemic barriers also mean that racialized populations in Canada are more exposed to factors that exacerbate mental health, such as criminalization, underemployment and low income, according to a 2019 report by the Mental Health Commission of Canada.
Indigenous people face additional determinants to their mental health, such as intergenerational trauma which can be attributed to the legacy of residential schools. The most common mental health diagnosis for Indigenous people is post-traumatic stress disorder (PTSD), substance abuse disorder and depression, according to an Aboriginal Healing Foundation research project.
And yet, the rate of mental health services accessed by immigrant and racialized populations is lower than Canadian-born and non-racialized counterparts.
Celine Williams-Tracey is a Toronto-based social worker and psychotherapist. Before she had her own practice, Williams-Tracey says clients of colour would often wait for hours in the clinic she was working at until she was available to talk — and when they saw her, the relief on their face was palpable. It sometimes got overwhelming for her because she couldn't see every patient.
"That's a problem. That means to me: 'What is happening within this workplace that you have all these women of colour waiting for one particular person?'"
Williams-Tracey says professionals in mental health need to incorporate anti-oppressive frameworks into their practices, because without it, it becomes an issue for BIPOC clients. "The minimizing of their racialized experiences becomes an issue and sometimes it gets reinforced, or the client might even become more triggered," she adds.
Many racialized individuals already have a distrust of the health-care system and when someone is seeking out treatment for something as crucial as their mental health, Williams-Tracey says, non-racialized professionals need to be aware of any unconscious biases that might be present during a therapy session.
A 2019 study published in the Journal of Marital and Family Therapy surveyed diversity experts about the effects of whiteness in therapy. The research highlighted the problem of asserting white-centric narratives as the "norm" in clinical practice.
Experts in the study recommended a more nuanced understanding of intentions versus impact — though clinicians might have good intentions, acknowledging whiteness is a crucial step in minimizing or eliminating harm during therapy.
Cultural disconnect
Diversity within cultures and the varying perceptions of mental health is another consideration psychologists need to keep in mind, Williams-Tracey says. "Mental health could be seen as a stigma within our communities because of the misunderstanding and the distress of a system that doesn't include them enough."
For Baker, mental health within his Caribbean culture isn't prioritized as much as it is in Canada.
"It's almost taboo. And to get mental health resources, especially as a Black man, is often looked at as feminine," he says. In Caribbean culture, mental health issues are associated with demonic possession and Baker says this adds an extra layer of adversity when it comes to assessing his own mental health.
"When you have your own culture telling you that mental health isn't really something you should focus on, it's very discouraging," he says, adding that many first-generation immigrants can probably relate to the disconnect he feels to his own family and culture, which he thinks is a huge, "huge byproduct of colonialism."
When immigrants arrive in Canada, they are reported to have better mental and physical health than the Canadian-born population, according to the Mental Health Commission of Canada. Yet, this "healthy immigrant effect" disappears after five years. When considering the children of immigrants, their perceptions of mental health may look closer to Western and Canadian-born counterparts. Williams-Tracey says this can cause issues within the family. "Now you have different generations within one family processing their trauma differently," she says. "Which is intergenerational trauma."
Fourth-year Ryerson engineering student Rebecca Tran says that her parents — immigrants from China and Vietnam — may not necessarily be able to pin down negative moods or emotions as mental health issues. "And of course, that comes with how they grew up and how they were taught to kind of just swallow it if things go bad," she says.
Though Tran prioritizes her mental health as someone born in Canada, her parents are focused on survival. "Things like status and financial stability do weigh on them more than things like mental health and happiness," she adds.
Educational solutions
Williams-Tracey says there needs to be more cultural competency training — not just in the workplace — but early on during schooling for mental health professionals.
At Ryerson, the clinical psychology graduate program trains students to become registered psychologists in the field. The program offers a handful of courses that cover prejudice, immigration and culture within psychology, but they all are optional electives.
A new mandatory course titled "Culturally-Informed Clinical Practice" will be introduced to the program, says Stephanie Cassin, a professor and a member of the equity, diversity, inclusion and justice clinical committee in the psychology department. The course will focus on the development of anti-oppressive and culturally informed frameworks in clinical practice.
Additionally, the department has partnered with the school of social work to facilitate an anti-Black racism simulation training event, and Cassin says redesigning the curriculum is an ongoing process.
During the past academic year, the department also dropped the Graduate Record Examination requirement in the admission process because it could potentially lead to inequalities when considering under-represented students, Cassin adds.
In September, the department held an inaugural diversifying psychology recruitment event, aiming to provide more insight into the field and enhance opportunities for racialized students.
But Williams-Tracey says cultural competency training for mental health professionals is more than a one-day thing and professionals need to be practising cultural competency on a daily basis. This could not only make therapy more accessible for BIPOC individuals, but can allow people from the community to envision themselves in the field.
"We need more therapists, social workers, psychologists and psychiatrists," says Williams-Tracey, "to integrate the lens of cultural competency."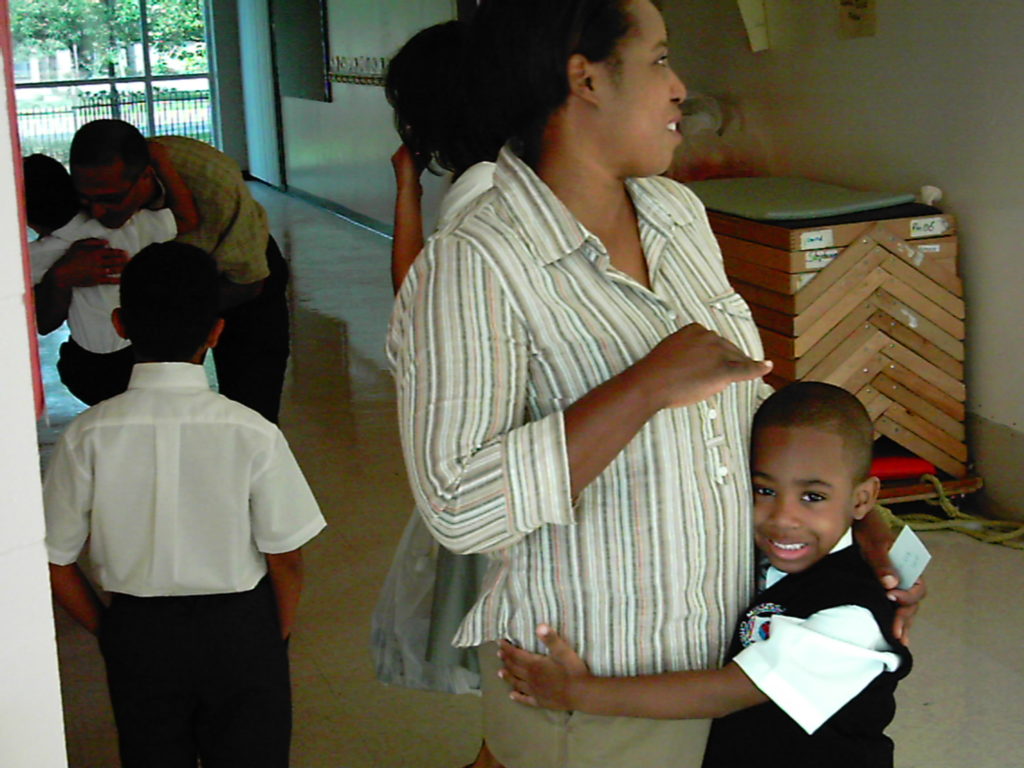 Mental health messaging is not one-size-fits all
During the COVID-19 pandemic, many professionals in the mental health field have said Canadians are experiencing a "mental health crisis," urging people to seek support if they are feeling depressed and isolated. Baker says the messaging can feel lost to his peers and racialized individuals, especially when many of them are working essential, survival jobs.
"It's a lot easier said than done," he says. "(Therapy) is expensive and … we still see white faces representing all the campaigns for mental health." Mental health can seem at times like something only afforded by white people, he adds. Additionally, though there can be many resources that are out there for racialized communities, it seems like they're inaccessible and hidden, Baker says.
An average therapy session costs $125 to $175, and isn't always covered by insurance.
Williams-Tracey says many clinics do offer specific support for BIPOC individuals, but some don't advertise or make it well-known. Clinicians can also take further steps in ensuring a client gets proper treatment — like referring or transferring a patient to other clinics — if someone only has a limited amount of sessions, she adds.
Williams-Tracey says that if clinicians offered free therapy sessions for one day, that could help people get back on their feet.
"People are excluded from getting the help that they need," she says. "Why reinforce that inequality?"
For Ryerson students seeking to utilize community counselling services outside of the university, the CSDC team has recently expanded their referral list to include more external service providers who identify as BIPOC.
The CSDC does collect race-based data for the purpose of reducing service inequities, says Tsai, a counsellor at the CSDC. Counsellors participated in both team and individual training focusing on integrating equity-informed practices, Tsai adds.
Williams-Tracey says that at the end of the day, cultural competency training would hopefully make every clinic equipped to serve all communities. "So that way, when people come to see us, they're not sitting there with fear, with apprehension and they're not holding back. They could come in and say they need to speak to someone, and we'd have someone for them right away."
If you or someone you know is in need of culturally specific mental health support, you can contact the following:
The Centre for Student Development and Counselling: 416-979-5195
The Centre for Addiction and Mental Health: 416-535-8501
TAIBU serves the Black community across the GTA in health care, including counselling: 416-644-3539
Brave Space Discussions for Black Identified Students is an online space to share unfiltered feeling about actions against the Black community
The Canadian Centre for Refugee and Immigrant Health Care provides free counselling for refugees and immigrants: 647-267-2176
Black Youth Helpline: 416-285-9944
Ryerson Aboriginal Student Services
Indigenous Traditional Counselling provides referrals to Toronto Aboriginal community agencies for Aboriginal students who need assistance with balancing their academic responsibilities with their personal lives: 416-979-5000 ext. 7699
TKARONTO Anishawbe Health Toronto's mental health crisis line: 416-891-8606