Seven people living in the building have tested positive for COVID-19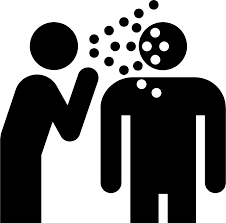 A COVID-19 outbreak at the Ryerson residence building Pitman Hall on 160 Mutual Street, was declared by Toronto Public Health (TPH) on Monday.
According to the university press release, all the individuals have been confirmed to be close contacts of one another. All of them are now self-isolating and following necessary precautions as recommended by TPH.
All students living in Pitman Hall have been notified, and individuals with possible symptoms are getting tested.
The outbreak status will remain in place until the end of the day on April 24.
As of Monday the outbreak is one of 219 currently active outbreaks in Toronto, according to the City of Toronto website.
"What we are seeing is the explosive exponential growth described by me and many of my peers when the variants first arrived in Toronto," said Dr. Eileen DeVilla in a COVID-19 briefing at Toronto City Hall on April 12.
It is unknown what variant of the virus the individuals have, however the dramatic uptick in cases across the city is due to more contagious variants including B.1.1.7, P.1 and B.1.351.
There are currently 11,793 active cases of the virus in the city.
Earlier this month, TPH and the Ryerson Environmental Health and Safety Team were monitoring two cases of COVID-19 from external contractors who had worked in Pitman Hall. There is no evidence that these cases were related to the current outbreak, according to the university.
The Eyeopener reported that this is the third instance of COVID-19 appearing on campus.
TPH and Ryerson are working together to monitor the situation. The university reminds students and staff to follow all the city's health and safety precautions and self-monitor for any COVID-19 symptoms.
Those with COVID-19 symptoms should take the self-assessment and get tested as soon as possible and book a test at an assessment centre.
There are assessment centres near Ryerson at Women's College Hospital, Mount Sinai Hospital and St. Michael's Hospital. A map of testing centres can be found on the City of Toronto website.
Anyone living in residence who tests positive for COVID-19 should notify Housing and Residence Life at 1-888-960-1191 right away.
If you suspect you have COVID-19 contact TPH at 416-338-7600 or TeleHealth Ontario at 1-866-797-0000 for more help or information.