Listen to the audio version here:
The City of Toronto released the locations for 25 new speed cameras being installed around the city as part of their Automated Speed Enforcement (ASE) program.
The new cameras are expected to begin enforcement by February 2023 and will join the 50 existing cameras across Toronto. Forty-nine cameras are currently being rotated to different locations within the city to reduce speeding in areas where safety is a concern.
Camera 50 is on Parkside Drive, south of Algonquin Avenue and will remain where it is due to the number of speeding incidents caught over the last two months in this location.
According to data released on Wednesday, roughly 10 per cent of over 23,000 tickets issued in September came from Parkdale-High Park. In August, approximately nine per cent of over 25,000 tickets issued also came from the exact same area.
In response to community concerns, the city has decided to leave this device (while all the other ones are being moved) to improve compliance with the speed limit and minimize incidents on Parkside Drive.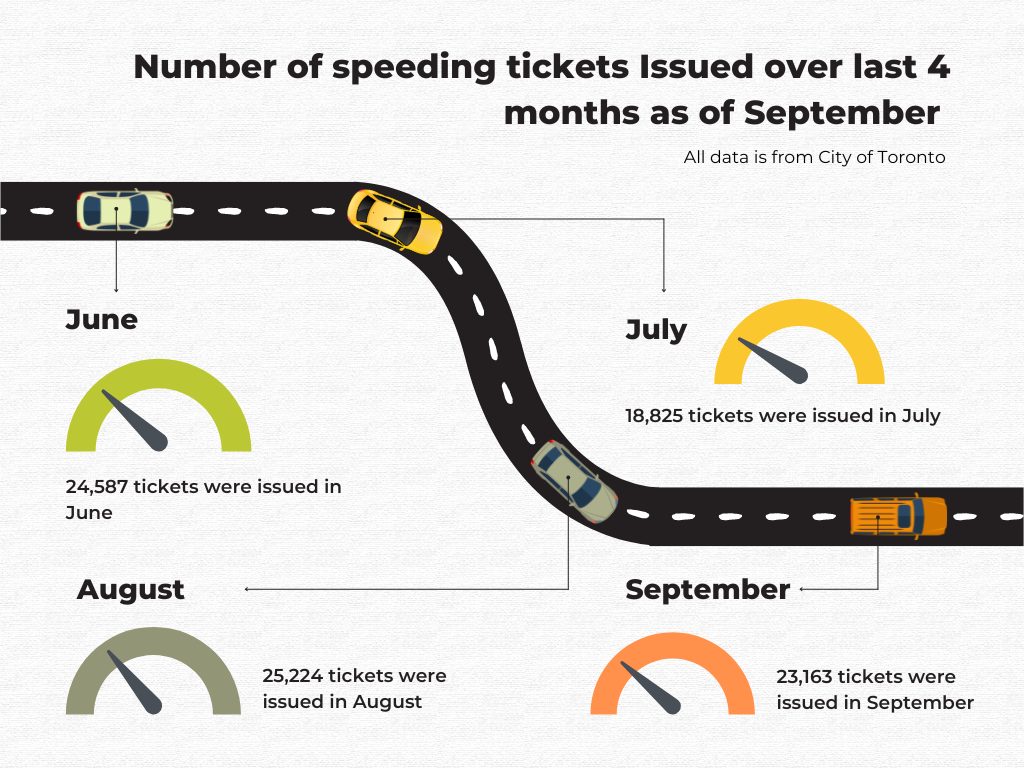 The city has installed 90-day warning signs for all new locations and cameras to warn drivers in advance before levying any speeding fines.
City council approved the installation of additional cameras in February, with the plan to allocate one camera per ward. This will now result in three speed cameras being placed in each of the 25 wards in the city.
Mayor John Tory said that data from the program shows these cameras "work" and are "changing driver behaviour."
"We want everyone to be safe on our roads and this is why we're scaling up the City's Automated Speed Enforcement program," he said in a statement. "This is another important step forward that will help save lives, boost road safety, and reduce speeding where it matters the most."
The ASE program, which began operating in July 2020 aims to increase road safety, and raise public awareness about speeding, and has already caught thousands of speeding drivers in the city according to the website.
A full list of locations for the 25 new automated speed cameras and new locations for the 50 existing cameras can be found here: https://www.toronto.ca/news/city-of-toronto-announces-locations-for-25-new-automated-speed-enforcement-devices/