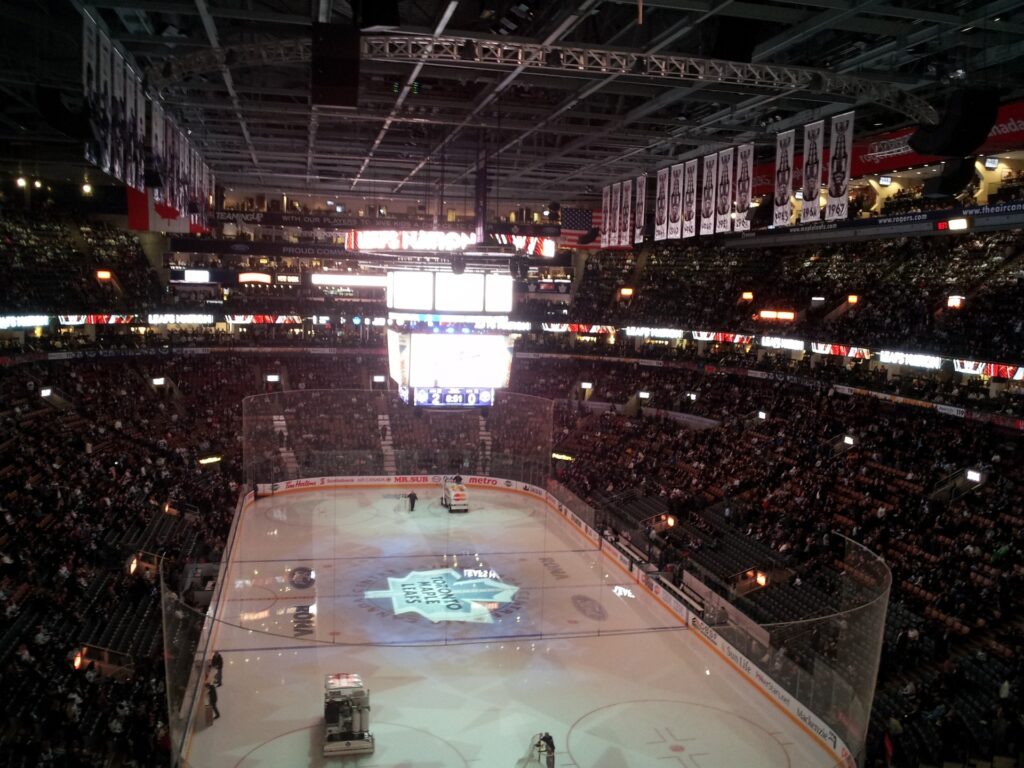 Listen to the audio of this story here:
The Toronto Maple Leafs are catching some flack from the hockey world.
The team is off to a bad start this season, boasting a 5-4-2 record while dropping their last four of five games.
While the Leafs are fresh off a win against the Philadelphia Flyers that ended their four-game losing streak, the Flyers were playing without top netminder Carter Hart.
It was an encouraging win, but it still doesn't show that this team is back on track.
Before the win against the Flyers, the Leafs lost 4-3 versus the Anaheim Ducks, who lost seven straight heading into that matchup. The Leafs held a 3-1 lead against the Ducks but ended up losing in overtime.
These meltdowns are no surprise to the average Leafs fan. After all, the team has a history of blowing leads – especially in the playoffs – but seeing this early in the year coming from a team many were expecting to dominate during the regular season is concerning, according to TSN hockey analyst Carlo Colaiacovo.
After all, the Leafs boast some of the biggest offensive talents in the league.
Auston Matthews, who scored a league-leading 60 goals last season, has just four goals so far. He, alongside the rest of his top linemates, have not been performing at their usual level. This has led to the Leafs being cold on offense this season. The team ranks 22nd in goals scored per game.
When you compare that to last season's mark — 3.80 goals per game — it's a step backwards.
Colaiacovo says that the Leafs' issue is not rooted in the stat sheet.
"The team that Kyle Dubas has built, think about it like building a house, " said Colaiacovo. "When you build a house and the foundation is built poorly, it comes crashing down."
The Leafs top three players: Auston Matthews, Mitchell Marner and Jonathan Tavares, currently make up over 44 per cent of the Leafs current cap space.
"Management has put all of their faith into a group that maybe have already hit its peak," said Colaiacovo.
But what's next for the Leafs? With this much money invested in a core that are signed until 2024-25 at least, there aren't too many options left for the blue and white.
"For now, it has to ride out," said Mark Roe, reporter and SportsCentre host at TSN. "It's too early and difficult to acquire anyone who's going to make any sort of impact."