Lax security, academic interference among reasons cited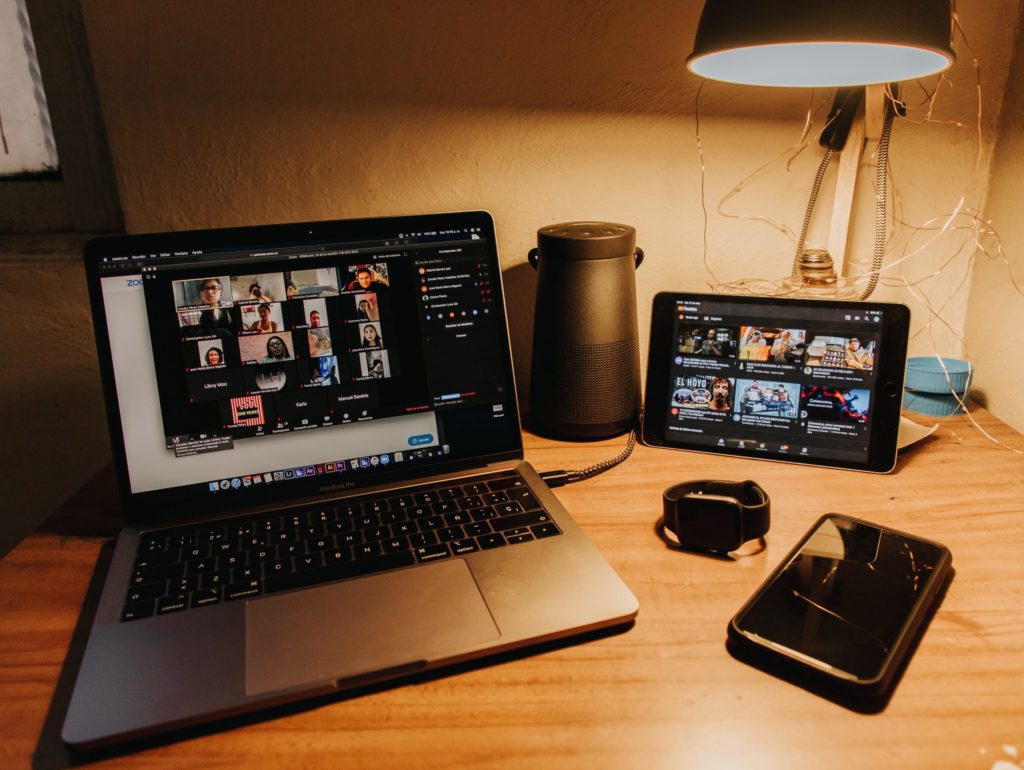 The rapid withdrawal into our quarantine caves had most of us turn to the internet to stay connected with friends and loved ones. While we waited in our homes, Zoom, YouTube and Facebook became new gathering venues, featuring online concerts and lessons in lieu of the real thing.
While sites like YouTube and Facebook are well-established, Zoom came as a dark horse in the race to connect in the age of COVID-19, with its capabilities connecting families and classrooms — and its shortcomings leaving something to be desired, according to experts.
Zooming into classrooms
Zoom emerged victorious in the video platforming war, with universities and workplaces quick to adopt it. In December 2019, around 10 million people were using Zoom; by April 2020, the company announced that 200 million people were using it.
"It's important to understand that Zoom was chosen by our faculty at the beginning of the pandemic," Ryerson president Mohamed Lachemi said, listing advantages like private and group chats and a virtual whiteboard as features that lend themselves well to academic institutions.
"I think those were very good solutions for remote learning."
Lack of security draws criticism, settlements
Zoom's rapid expansion did not come without growing pains. Zoom recently settled with the Federal Trade Commission (FTC) in the U.S. over claims of deceptive security practices during the early days of the pandemic.
In response to concerns about Zoom's security, Ryerson's Computing and Communications Services (CCS) has "reconfigured Zoom to improve its security and privacy beyond the default of functions that Zoom has," as well as adding improvements to make disrupting a class difficult.
CCS also continues to update and monitor flaws with Zoom, such as the recent MacOS update that made the app inaccessible for some users.
"I'd be surprised if anyone for whom security is a concern still uses Zoom. If they do, they're still foolish," James Turk, director of the Centre for Free Expression at Ryerson, said. "I certainly would not. The problem is there aren't a lot of options."
Turk pointed out that while apps like FaceTime, Microsoft Teams and Signal are more secure and also allow for large groups to be hosted, Zoom remains a top choice at universities.
"Most of Ryerson's use of Zoom is about public events where security is not a primary concern. It's things like classes and panels where security is not such an issue," Turk said. "Besides, there are other reasons to be concerned about Zoom, and that is Zoom's actions in the last few months as an academic censor."
Academic interference
Zoom's security isn't the only part of the app to come under fire recently. The company has been criticized for censoring a roundtable at San Francisco State University (SFSU) featuring Lelia Khaled, a member of the Popular Front for the Liberation of Palestine (PFLP).
Zoom refused to host the panel event on Sept. 23, citing Khaled's "reported affiliation or membership in a U.S. designated foreign terrorist organization, and SFSU's inability to confirm otherwise" as a violation of their terms of service.
A similar event a few weeks later, at the University of Hawaii, was also denied access to use Zoom for hosting, causing students to respond in a video.
Zoom wasn't the only site to block access to the event. SFSU tried to host the video on Facebook and YouTube, both of which took the stream down.
In October, a webinar hosted by New York University on Zoom's censorship of academic discussion was also taken down. The event focused on two questions: "Why are big tech platforms making decisions that violate academic freedom?" and "why is speech about Palestinian rights always the first to be censored, and how should academic communities respond?"
"Our academic freedom in interacting with our students and the public through panel discussions has become a foundation of the university. Now, when we want to interact with our students or the public, we have to use one of these platforms," Turk said. "That gives them enormous power that, we assumed, would never be used to act as a censor."
Adding to the accusations of censorship, Zoom disrupted meetings of U.S.-based Chinese dissidents in June, capitulating to the authority of China, where many of its servers are based.
Zoom's terms of service state that users of the platform cannot use it to engage in illegal activity, which is pretty standard. Being a global company, however, that definition of illegality can change. Zoom said in an emailed statement to ARS Technica, "It is not in Zoom's power to change the laws of governments opposed to free speech."
"We're aware that Zoom has previously shut down three meetings and suspended other accounts," Lachemi said. "They have acknowledged that there are serious problems with that, and they did and have promised to do better."
Lachemi took the stance that these issues were in the past and the company intended to make good on their promise.
"We are not aware of any ongoing problems with Zoom censorship," Lachemi said, adding that the university would "monitor the situation and see how we can provide an environment that is free of censorship for our faculty and students."
"Changing platforms in the midst of the academic year would be very disruptive for both students and faculty," Lachemi said. "However, since the pandemic began, Zoom has been steadily improving their security."