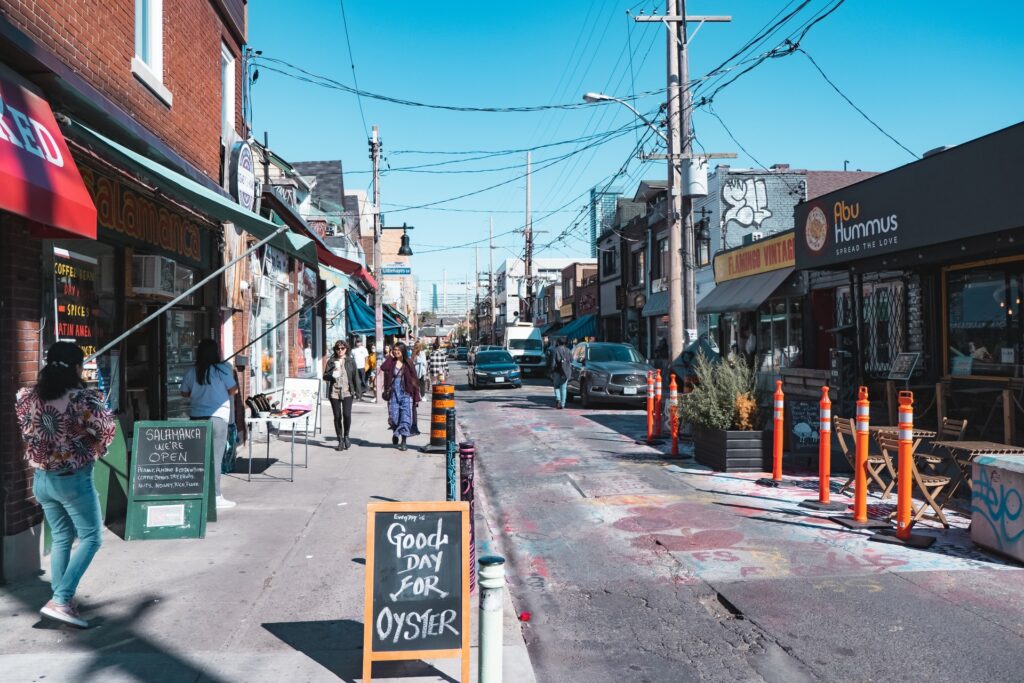 As we celebrate Black History Month this February, On The Record has put together a list of Black-owned businesses that aren't too far from Ryerson University's campus by walking or TTC.
From cafés and restaurants, to clothing stores and hair shops, here are 10 local businesses you might not know about.
Congo Coffee & Toronto Beignets
If you've got a sweet tooth, then Congo Coffee & Toronto Beignets is the spot for you.
Owned by Nia Bangala, a Canadian Congolese, this shop is located at 298 Gerrard St. E. and is only a short 20-minute walk from campus. They specialize in beignets and, according to their website, are the only Toronto coffee shop that serves them.
A Different Booklist
If you love reading or are interested in books that specialize in Black history and culture, check out A Different Booklist.
This book store is located at 779 Bathurst St., just a short 20-minute bus ride from campus. Since 1998, the bookstore has been owned and operated by husband and wife Miguel San Vicente and Itah Sadu who have strived to create an inclusive space and promote Black stories.
Becca Braided It
Looking for a fresh braid-up? This Toronto-based men's hair braider works out of her home in Scarborough, Ont., but also does house calls across the Greater Toronto Area. Founder Rebecca Williams is a 21-year-old Canadian Ghanian who started the business in early 2021.
Bookings are available through the link on her Instagram page.
416 Fitteds
416 Fitteds is Canada's connect for caps and was created by Malcolm King, a 21-year-old Afro-Canadian based in Toronto. Customers are able to order through the Instagram page and shipping is available across Canada.
Since launching in August, 416 Fitteds has sold over 300 exclusive hats and is planning on expanding the business online soon.
Cherry Gardens
Looking for a new online spot to shop lounge wear and athleisure? This local business, named after founder Maya Davey's neighbourhood in Kingston, Jamaica, offers ethically produced clothing that you can browse through from the comfort of your home. 
Owned and operated by Black women and other women of colour, this shop aims to provide inclusive and sustainable clothing for all body types.
Rasta Pasta
This Jamaican-Italian fusion eatery is located at 61 Kensington Ave. Their world-famous dish — the Vatican — combines Italian paninis with Jamaican chicken that's been marinated for two days, making it the perfect Jamaican-Italian cuisine. Customers can order takeout. Rasta Pasta also caters.
Established in 2012, Rasta Pasta was founded by Jamaican Canadian Magnus Patterson and his partner, Italian Canadian, Mary Neglia.
Blooming Flower Bar
If you're looking for flowers for yourself or a loved one, owner Anji Shukla and her daughter Jazz Shukla have flowers for every occasion.
They offer custom bouquets, floral arrangements for events, and they even have happy hour specials through their Instagram page, which allows customers to buy flowers at a 50 per cent discount. 
Curl Bar
The Curl Bar specializes in all things curly hair. From products to hair service, this business will have you falling in love with your natural curls. Owned by curly hair specialist Trudie Mulalu and operated by a number of Black-identifying women, there's a stylist for every curl type.
Customers are able to book an appointment through their website or shop for products for a range of curly hair needs.
Get Fresh Company
This local shop, which used to be located at 498 Queen St. W., includes a range of street-wear clothing. From T-shirts to sweaters, the Get Fresh Company has cool clothing to fit any style — you can now find them online. 
Created by Jebril (Fresh) Jalloh, Get Fresh has been operating for 10 years and will continue operation through their website and pop-up shops.
Poetry Jazz Café
This cute café is located in the heart of Kensington Market, and was created as a live jazz and poetry venue. The spot is owned and operated by Sean Pascalle, who says he created the café to promote Black culture.
They are currently operating as a walk-in only and at 50 per cent capacity. Be sure to check out their Instagram page for updates on performances and events.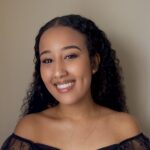 Ruby Asgedome was a General Assignment Reporter and Social Media Producer for On the Record for the Winter 2022 semester.