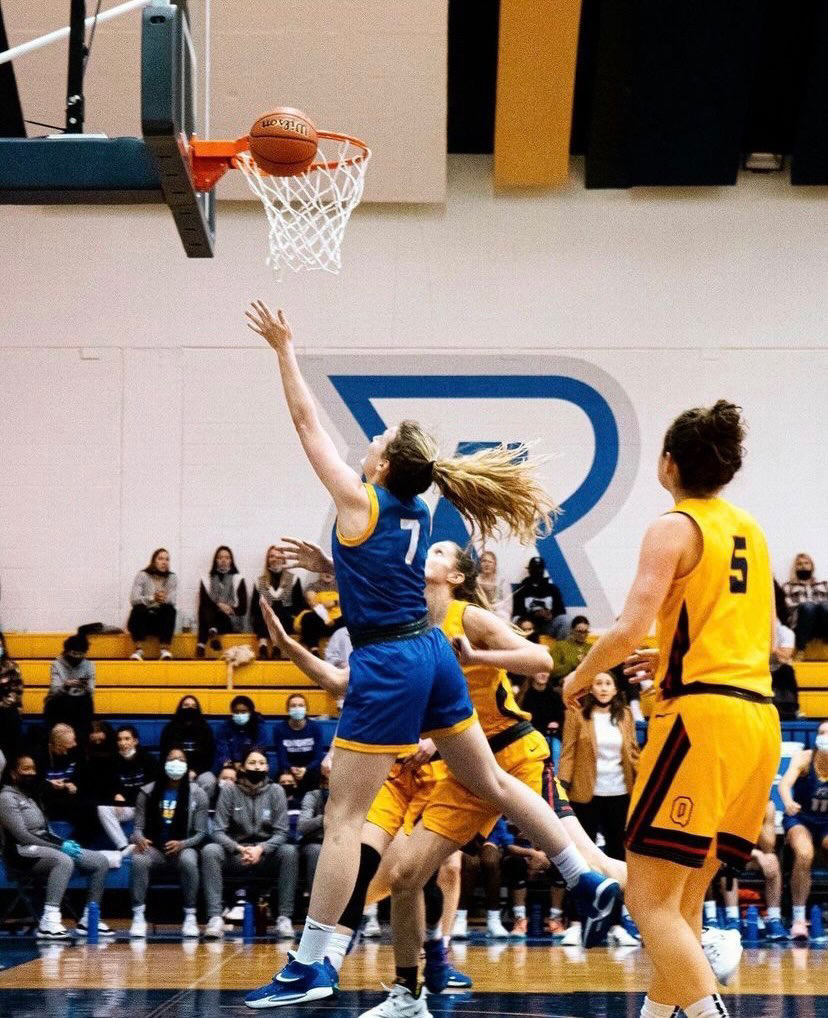 The Ryerson Rams women's basketball and men's hockey teams have each advanced to the semifinals of the Ontario University Athletics (OUA) playoffs, after defeating their opponents in tight matchups this past weekend. Both teams will play at the Mattamy Athletic Centre (MAC) on Wednesday, March 23 at 6 p.m.
Women's basketball
The Rams women's basketball team will have home court advantage at the MAC when they host the Carleton Ravens in Wednesday's Critelli Cup semifinal.
The Rams locked down their semifinal berth with a win against the Queen's Gaels on Saturday, while the Ravens defeated the Ottawa Gee-Gees.
This will be the first matchup between the two teams this year, as their previous regular-season games were cancelled in February. Both teams are going into the game strong, with the Rams currently sitting at number three in the country while the Ravens are in fifth.
Ryerson boasts an undefeated regular season record, leading the OUA East division, while Carleton finished just behind in second place. Ryerson is also exceptional defensively, leading the OUA with the lowest points allowed per game, averaging just 50.1 points.
Despite the Rams' perfect record this season this will likely be their most difficult matchup to date, as the Ravens have been dominant in the post-season. The winner of Wednesday's game will advance to the Critelli Cup championship. The game begins at 6 p.m. at the MAC.
Men's hockey
After a suspenseful overtime win over the Waterloo Warriors on Saturday, the Ryerson Rams men's hockey team has secured a spot in the OUA Queen's Cup semifinals.
The Rams will continue their playoff run this Wednesday at 6 p.m., facing off against the Brock Badgers on home ice at the MAC. With a win, the Rams would move on to compete for the Queen's Cup and secure their spot to play for the national championship. If the Rams lose, they will play for bronze, with a spot in the national tournament still up for grabs.
The Rams have defeated the Badgers twice this year and have an overall record of 15-11 against the team. Nationally, the Rams men's hockey team is currently ranked fifth overall, while the Badgers are ranked ninth.
With both teams enjoying a strong post-season run, it is likely that Wednesday night's matchup will be a hard-fought battle for the Rams. Tickets for the game are available online. Ryerson students receive free entry, while alumni can use the code RAMSALUMNI to secure tickets at half price. The MAC still requires vaccine passports and masks for entry, as well as OneCards for students. The games can also be streamed on OUA.tv.