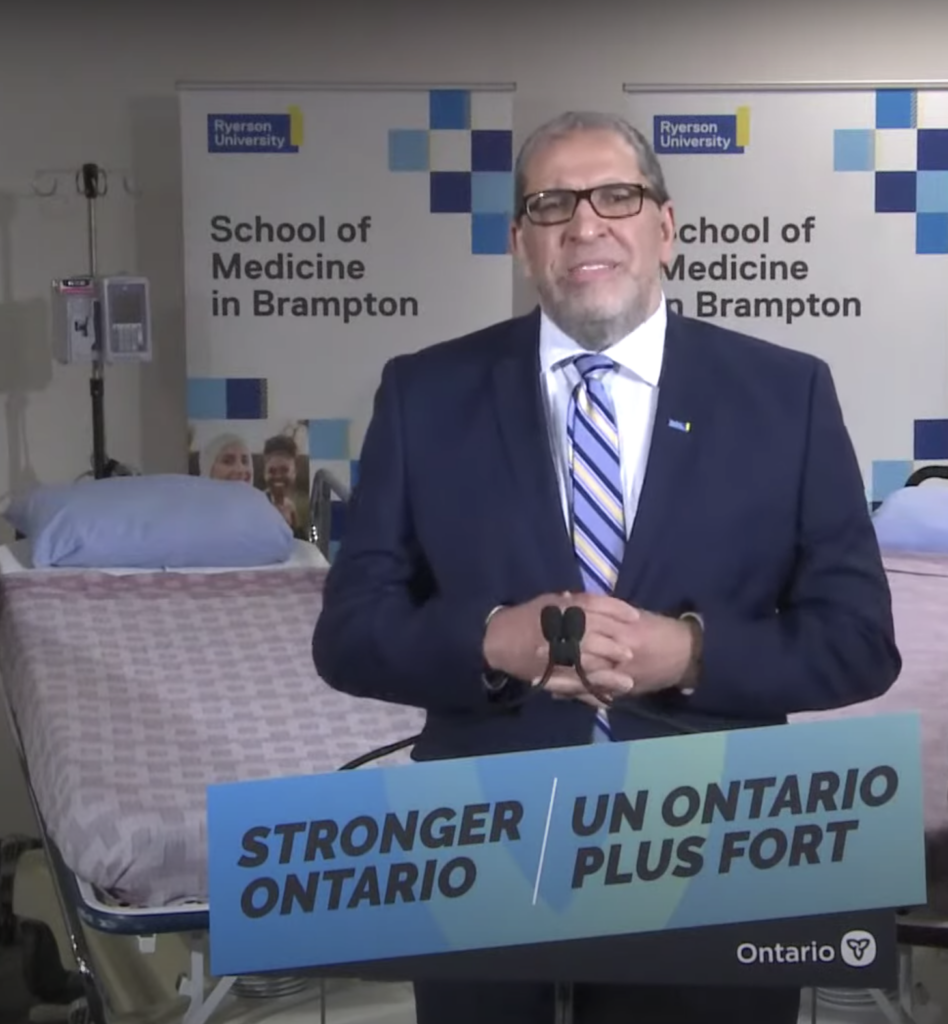 The Ontario government will support Ryerson University's proposed school of medicine as part of its plan to create more spaces to train doctors in the province.
"We're building the brand new Ryerson school of medicine that will open right here in Brampton. Our government is investing in training the doctors who will serve this community," said Premier Doug Ford at a press conference on Tuesday, March 15.
Ford announced the province will invest in 80 medical school seats for undergraduate students and 95 post-graduate seats for the school in Brampton. They are among the 450 new post-secondary positions being added to the province's medical schools.
At the press conference, Ryerson president Mohamed Lachemi said the school is very optimistic about welcoming the first cohort of students in September 2025.
"Brampton deserves a school based on the kind of health care this community needs," he said. "Today's announcement is a major investment in the future of Brampton and we thank premier Ford and his government in the demonstration of confidence in Ryerson to help make this happen," he said.
For the past two years, Ryerson has been working in collaboration with the City of Brampton and Peel Region on the development of this new medical school.
After receiving $2 million in September of last year to work on the proposal, Ryerson has consulted with faculty, staff, students, and experts. The university school of medicine planning committee continues to move forward in this multi-year process and is regularly in consultation with the province, the Ontario Ministry of Health, and community leaders in Brampton, according to a statement released by Ryerson after the Tuesday announcement..
Ryerson currently has a satellite campus in Brampton but is still working with the city to confirm a location for the medical school.
"For the past two years, the people of Brampton, Peel and Ryerson University have been working to shape plans for a new kind of medical school, an innovative school that reflects the needs of this diverse and fast-growing region," said Lachemi.
This collaboration comes amid calls for more doctors and residency spots for medical school graduates in the province, as well as to alleviate the burnout of health-care professionals due to COVID-19.
The six existing medical schools in the province — University of Toronto, Queen's, Western, McMaster, University of Ottawa, and the newly independent Northern Ontario School of Medicine — will each receive more seats to educate doctors, according to the announcement.