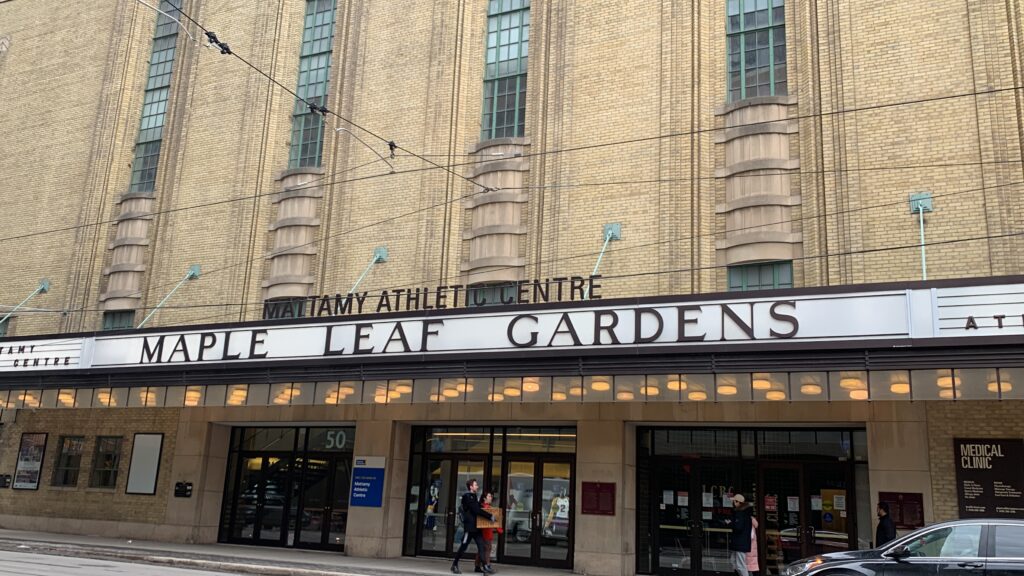 With all the uncertainty COVID-19 has brought to university sports over the past two years, a new feeling of hope is in the air as three Ryerson varsity teams begin their playoff runs.
The Rams are back on the courts and the ice this week with men's hockey and both men's and women's basketball teams beginning their playoff runs at home.
"In many ways it's a miracle that we've had a competitive season," said Louise Cowin, executive director of Ryerson Athletics and Recreation. "In the homestretch of championship titles, there's a real hunger to win. Our men's hockey and women's basketball teams graduate a large number of players this year, so for many student athletes on these teams, this is their last chance to win a championship."
Men's basketball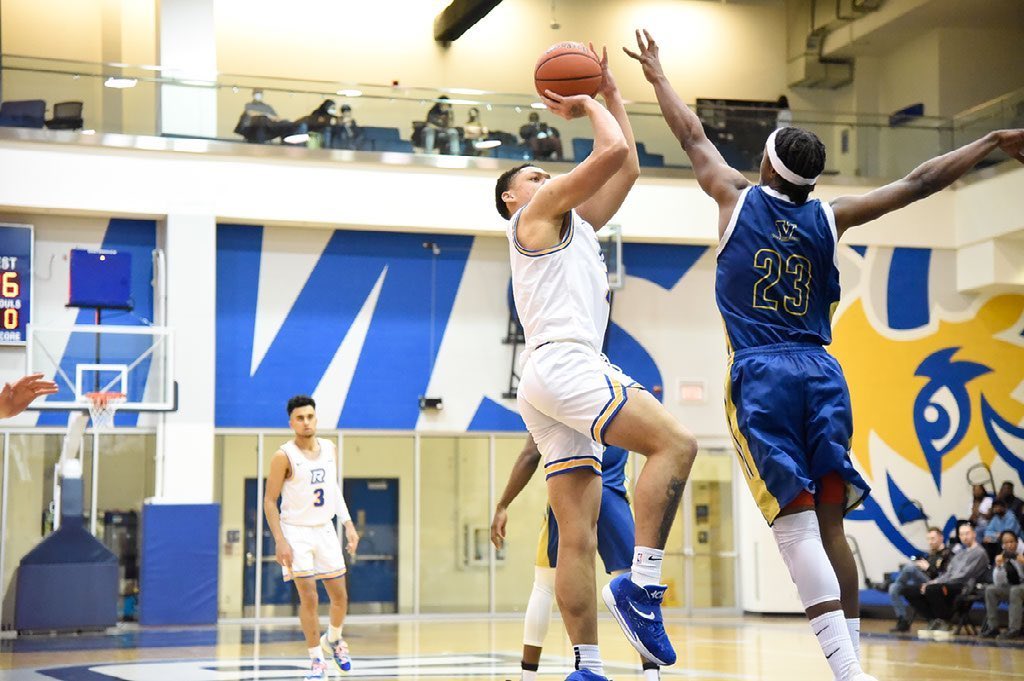 Ryerson's men's basketball team overcame the struggles of a shortened season, finishing with an 8-6 record overall and securing fourth place in the Ontario University Athletics (OUA) East division. Cowin says although the team is young, they have been playing strong this semester. They will very likely win their first game on Wednesday, but would then have to play the powerhouse Carleton Ravens, who are unbeaten this season, on Saturday.
"This playoff run feels very different in the sense that I haven't had a basketball season in the past few years," said Aaron Rhooms, forward for the Ryerson Rams men's basketball team."It's all those days of wanting to play and working to stay in shape that have been built up and now it's going to be poured into these upcoming games."
The men's basketball team will have their first playoff game this Wednesday, March 16 at 7 p.m. at the Mattamy Athletic Centre (MAC). The Rams will take on the Laurentian Voyageurs, who finished fifth in the OUA East division.
Women's basketball
Ryerson's women's basketball team is also headed to the playoffs this week with their first game on Sunday, March 19 at 5 p.m. Their opponent for Sunday's matchup is still to be determined. After recording their first undefeated season in program history, Ryerson is gunning to bring home the national championship this year.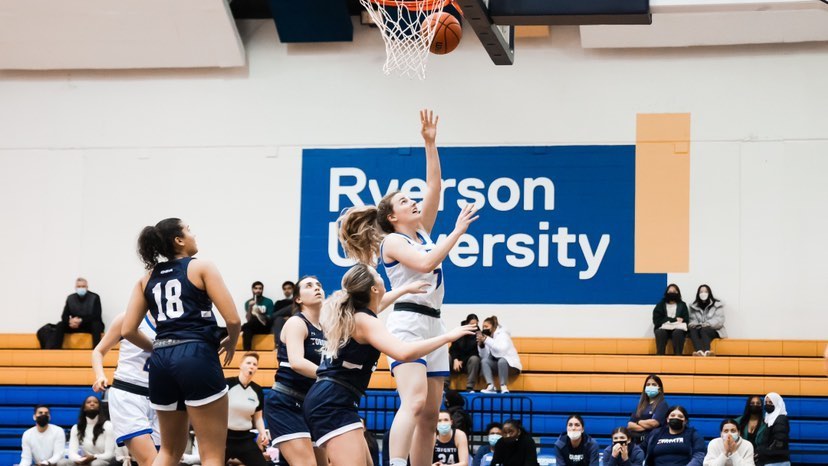 "It's really nice to have something to look forward to this year and with the strength of the team that we have, we're feeling really optimistic about how competitive we're going to be," said Rachel Farwell, forward for the women's basketball team. "I'm feeling very energized by being able to actually play this year."
Men's hockey
Starting off their OUA Queen's Cup playoff journey with home ice advantage, the men's hockey team will take on the Western Mustangs at the MAC on Wednesday, March 16 at 6 p.m. After an impressive 9-1 victory over York University last week to win the OUA West division title, the team is entering the post-season strong.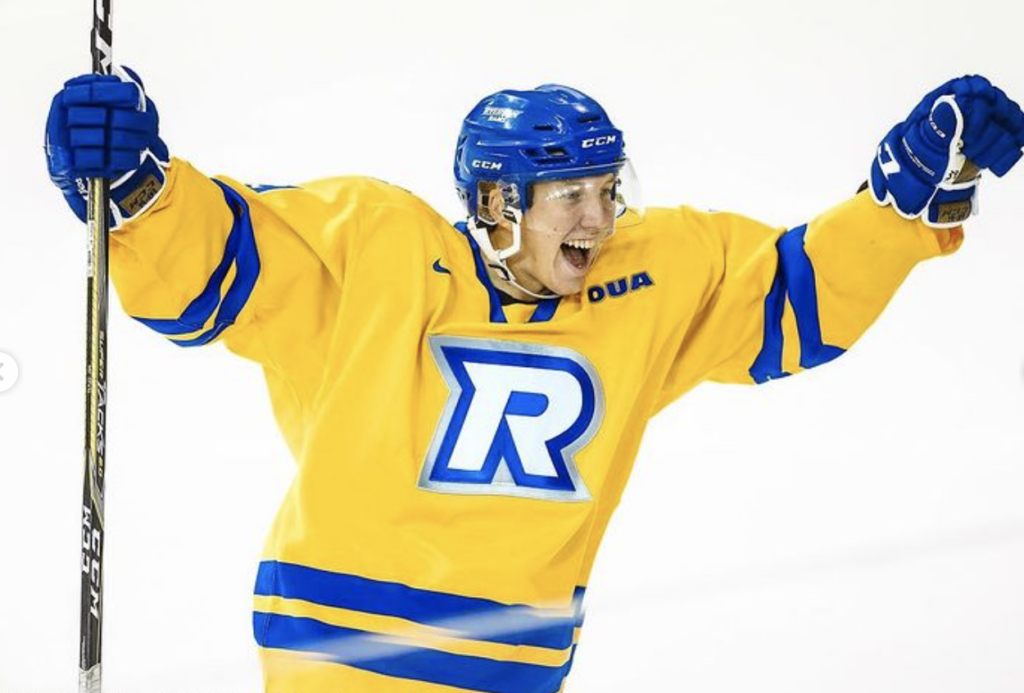 "I look forward to seeing what the team can pull together… it's been a long five years for myself with both excitement and disappointment and hopefully the former prevails this year," said forward Steven Harland.
The Ryerson men's volleyball and women's hockey teams also represented the Rams at away playoff games this past week, but were both eliminated. The women's hockey team fell 3-1 to the Nipissing Lakers, while the men's volleyball team lost to the University of Toronto Varsity Blues in a tight four-set game, both on Saturday, March 12.
Fans can attend games by booking tickets in advance on the MAC website. Students, staff and faculty tickets are free while alumni can use the promo code RAMSALUMNI to purchase tickets at half price.
The MAC requires attendees to show vaccine QR codes and OneCards upon entry.