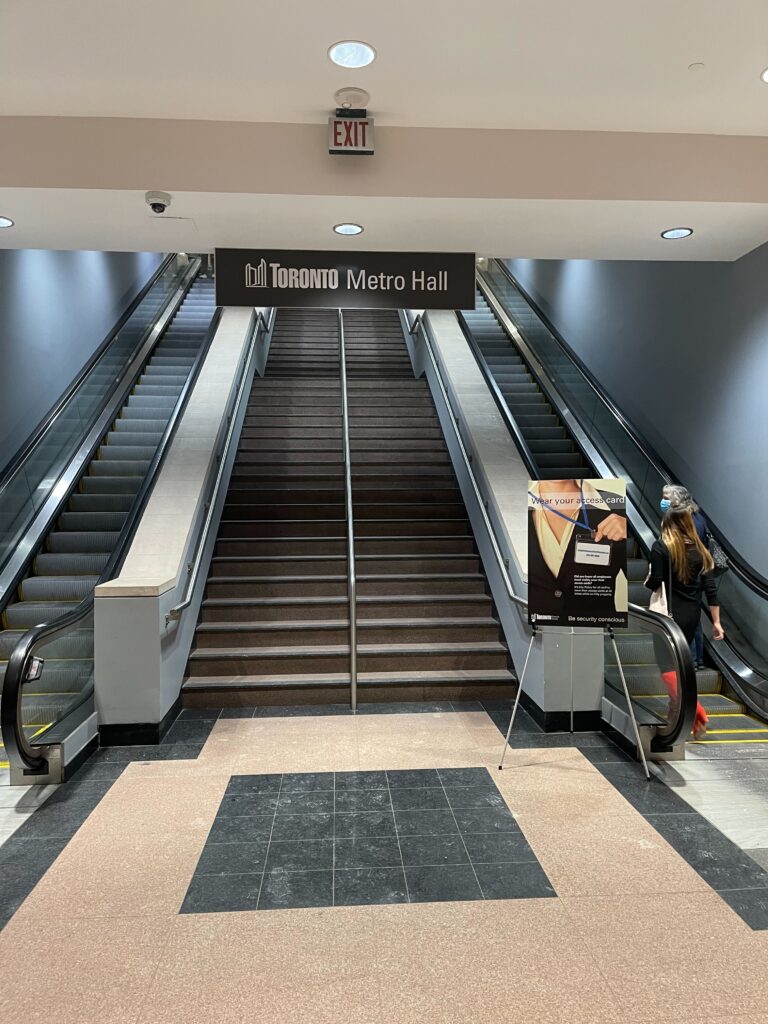 Listen to the full story here:
The Toronto board of health has passed a motion to provide 24/7 access to warming centres around the city. The motion was passed to address the effects of cold weather on unhoused people during a meeting on Jan. 16.
The next step is to bring the motion to the full Toronto City Council meeting for budget considerations on Feb. 14, according to a Toronto Star article.
The city of Toronto activates warming centres when an extreme cold weather alert is issued by the medical officer of health based on a forecast from Environment and Climate Change Canada of -15 C or colder or a wind chill of -20 C or colder.
Unless otherwise specified, warming centres typically begin operating at 7 p.m. on the day an alert is issued and remain open until noon on the day the alert is terminated. Warnings may also be issued for relatively mild temperatures if the forecast includes factors that increase the effects of cold weather on health, such as wind chill, low daytime temperatures, and precipitation.
The city's shelter system is running out of space to accommodate the growing number of individuals in need, leading to an increased strain on warming locations. Toronto's 2021 Street Needs Assessments (SNA) reported that the number of people estimated to be experiencing homelessness increased to 7,347 in 2021.
Critics argue the motion doesn't propose a clear plan to tackle the issue of homelessness in the city, and there should be much more than the declaration of a health crisis.
"We need governments to do more," said Coun. Michael Thompson during the meeting.
"We also have refugees coming into this city that are compounding this challenge; we need to ensure that investments are made as well with respect to this subset of the refugee component as well as the homelessness in the city."
Thompson, the Ward 21 councillor for Scarborough Centre, acknowledged that the city needs more facilities to help those experiencing homelessness during the cold weather season, but it should be done "in a more coordinated way."
"Calling this a crisis doesn't affect the outcome or immediate challenge that we have," Coun. Thompson said.
The motion presented by councillors Ausma Malik, Alejandra Bravo, and Gord Perks at the board of health meeting aims to provide 24/7 indoor warming locations around the city until April 15.
In an open letter to city council on Jan. 9, which has received over 1,500 signatures, Healthcare Providers Against Poverty (HPAP) and the Shelter and Housing Justice Network (SHJN) demanded that warming centres be opened for the rest of winter, encampment evictions stop, and that the city stops closing shelter-hotels.
City doctors attended the board of health meeting to push for the change in criteria, saying new criteria must be established in consultation with nurses, social workers, and harm reduction workers because "there is an alarming rise of homeless people seeking shelter from the cold in the emergency room."
"I attest that the current system of warming centres does not provide the stability that people need to put their lives back together or stabilize themselves so they're bouncing from ER to ER," said Dr. Raghu Venugopaul, an emergency room physician.
"Preventive health measures such as providing accessible low-barrier warming spaces, developing evidence-based criteria for the opening of warming spaces, and increasing the capacity of the shelter system, so there are enough spaces for everyone who wants a bed are necessary," said Dr. Stephen Hwang, a physician at St. Michael's Hospital.
Victoria Joseph, a mother at the council meeting, said she doesn't want her son, who was diagnosed with bipolar disorder in 2020 and has struggled since with accessing affordable housing, to "fall through the cracks of Toronto's homelessness."
Gordon Tanner, acting general manager of the SSHA, said they didn't keep warming centres open 24/7 during the winter months because two out of three locations they currently have aren't "necessarily facilities recommended to operate 24/7."
"For instance, Metro Hall does not have showers, a dietary kitchen, or other facilities, so these services are meant to provide surge capacity to the shelter system when we have inclement or extreme weather," Tanner said.
Councillors urged the board to declare a public health crisis based on the "systemic failure of all three levels of government to provide adequate 24-hour respite spaces."
"When we look at the last cold weather season—half of the different occasions on which warming centres were opened—there was not an extreme cold weather alert," said public health chief Dr. Eileen de Villa. "So, in fact, I think my colleagues at SSHA are considering a number of other criteria by which to open warming centres."
In a statement released to the public after the meeting, a spokesperson for Mayor John Tory said the mayor "supports a pragmatic approach based on the best advice from our city staff" when aiding the most vulnerable Torontonians.
"I think in the long term, this motion will help mitigate the housing crisis that we're in," said the newly elected board of health chair, Coun. Chris Moise, in concluding the meeting on Monday.