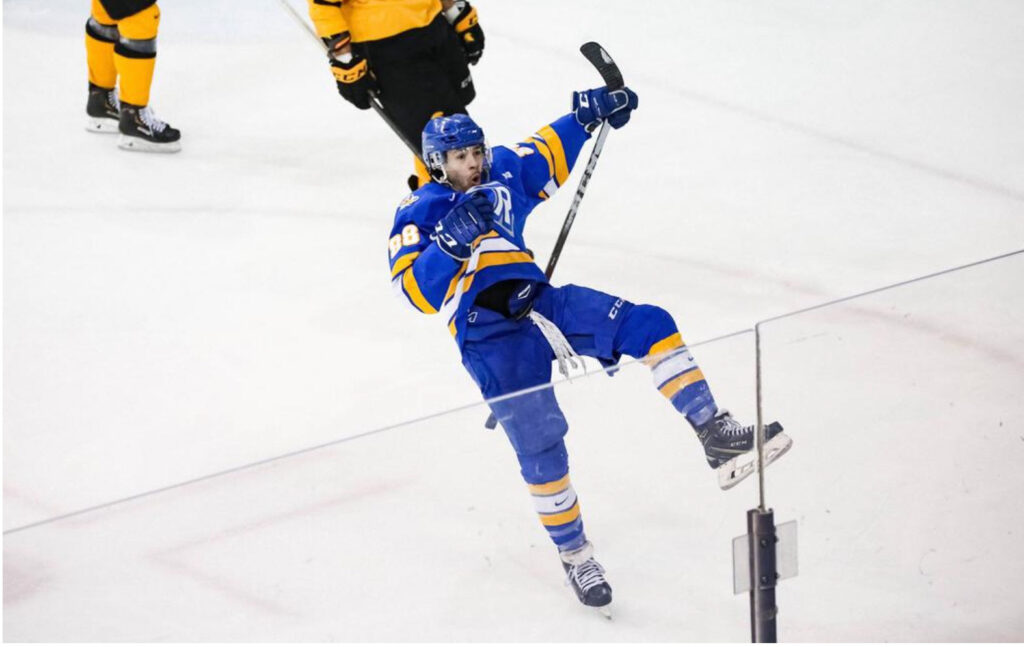 Listen to the audio version here:
Three of the players on the TMU Bold Men's Hockey team have found comfort and optimism in the direction the sport is headed and in their team, despite worries of systemic and racial issues in the sport of hockey.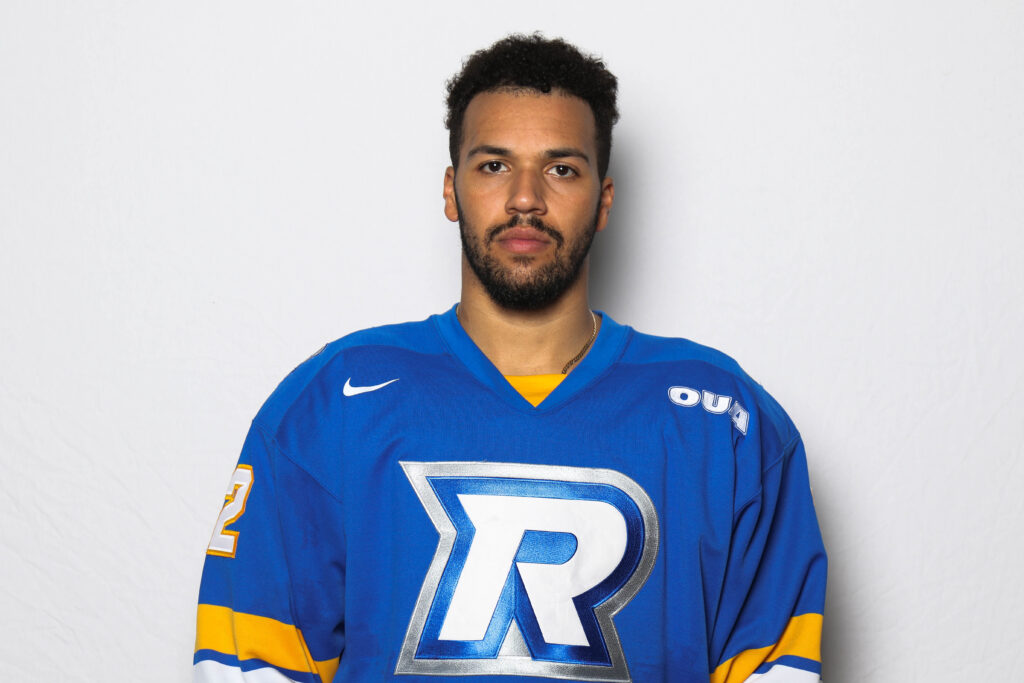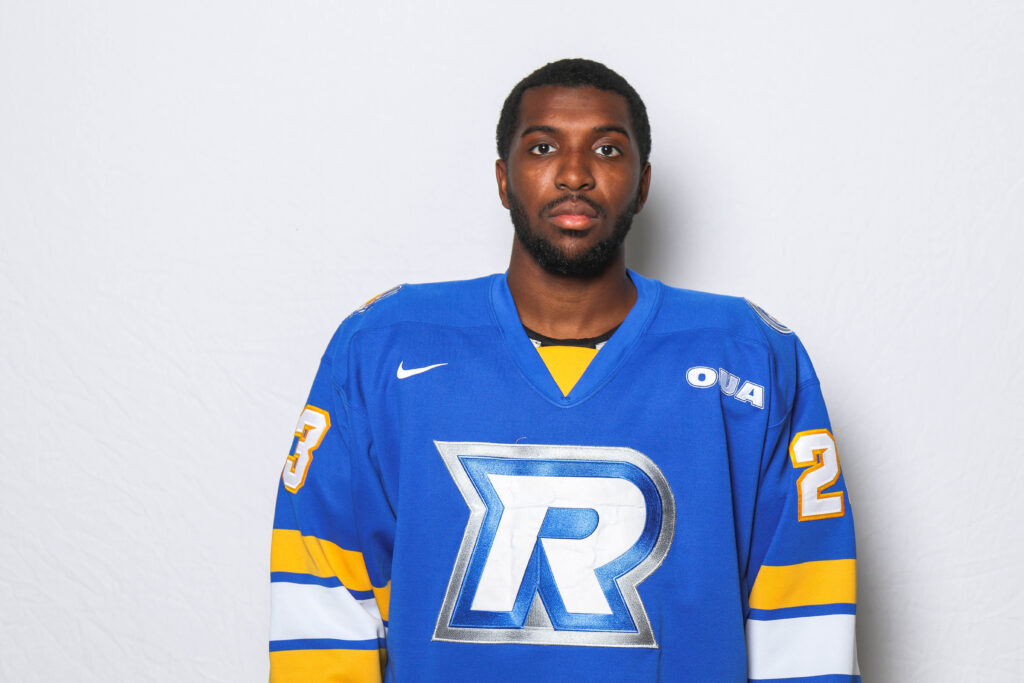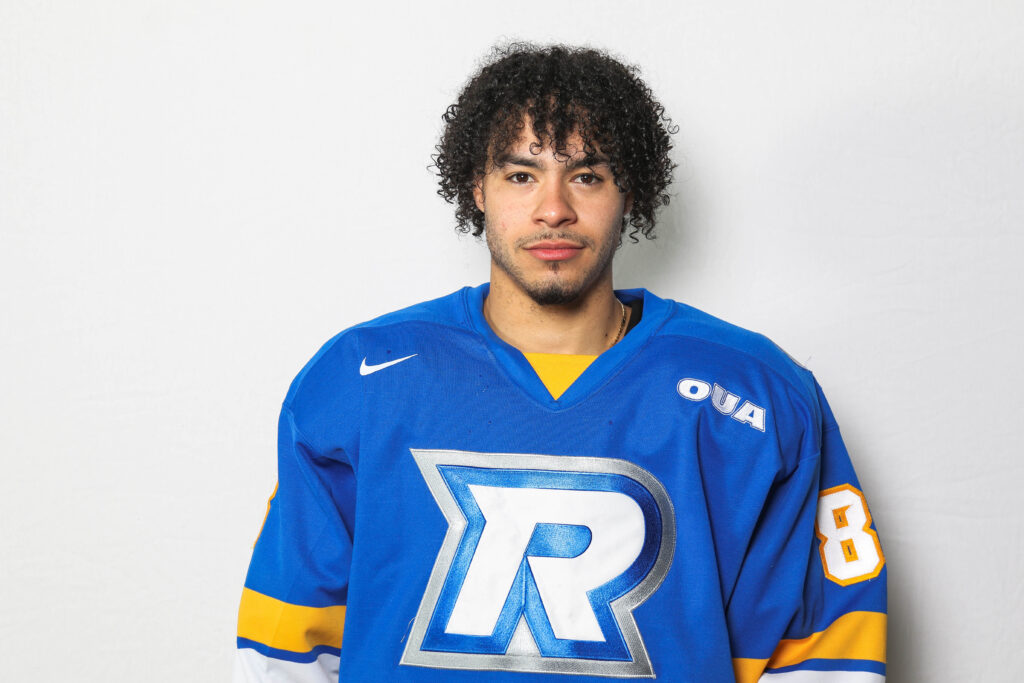 Kyle Bollers, Elijah Roberts, and Jacob Kamps are three out of the four Black players on TMU Bold, out of a roster of 26 players. They have had nothing short of a great experience on the team thus far. Roberts said that he has had teammates approach him to educate themselves on how to be better teammates and recognize racist occurrences in hockey culture.
"If you talk to most Black athletes, they will tell you that there was a time in their lives at some point where they felt they didn't get the same opportunity. Or, you walk into a new team and there are maybe guys staring at you because you don't look the same as everybody else," said Roberts, forward for the TMU Bold.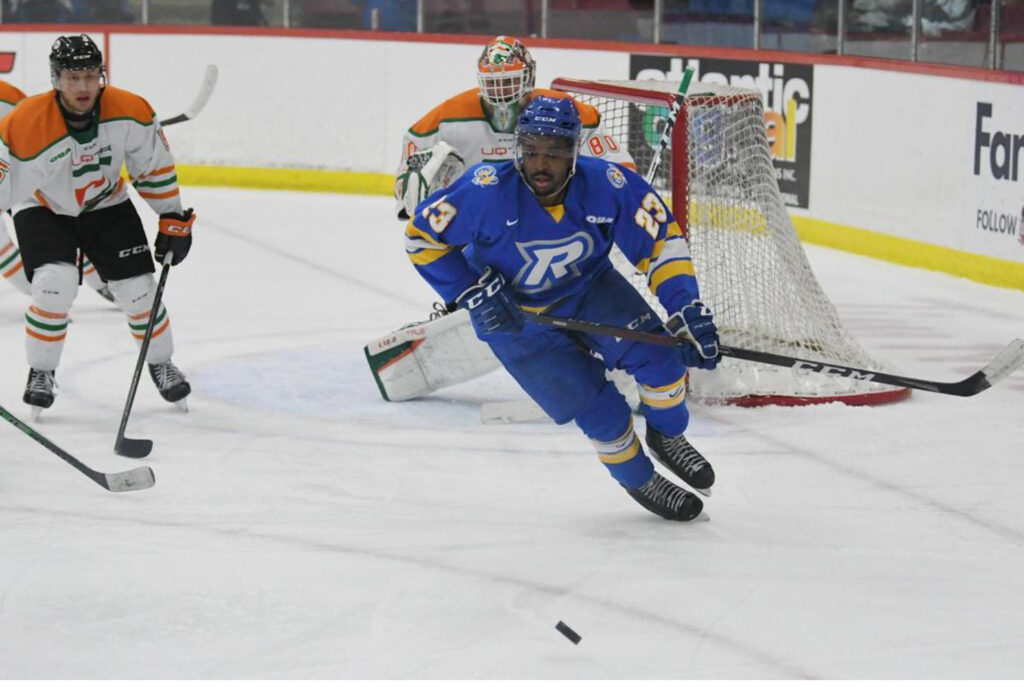 In hockey, there is little diversity both on ice and in the administration a known issue in professional leagues all the way down to recreational youth leagues. The NHL has existed for 103 years, and until this year has never employed a Black general manager and only one black head coach. There are only a handful of POC athletes in the NHL.
The Ontario University Association (OUA), the league in which the TMU Bold play, released an Anti-Racism report in October 2021 that reported 71.3 per cent of their student-athletes were white, 78.5 per cent of coaches were white, and 80.1 per cent of administrators were white. Ice hockey was reported as one of the sports with the least diversity in all three measures with only 14 per cent representation of people of colour on the ice and coaching.
In August 2020, the OUA established a Black, Biracial, and Indigenous task force, in an attempt to better support these marginalized communities.
At the core of this movement forward is a partnership between the OUA Board of Directors, the University of Toronto's Faculty of Kinesiology and Physical Education, and the Indigeneity, Diaspora, Equity, and Anti-Racism in Sport Research Lab, led by Janelle Joseph.
"There are a range of inequities for people of colour, from overt exclusions and name-calling, to more covert racism, such as ongoing use of symbols of hate like confederate flags and demeaning mascots," said Joseph, in an email statement. One example of this is the Chicago Blackhawks, a team in the NHL who faced a controversy that came to a head in 2020, due to its controversial reference to Native Americans.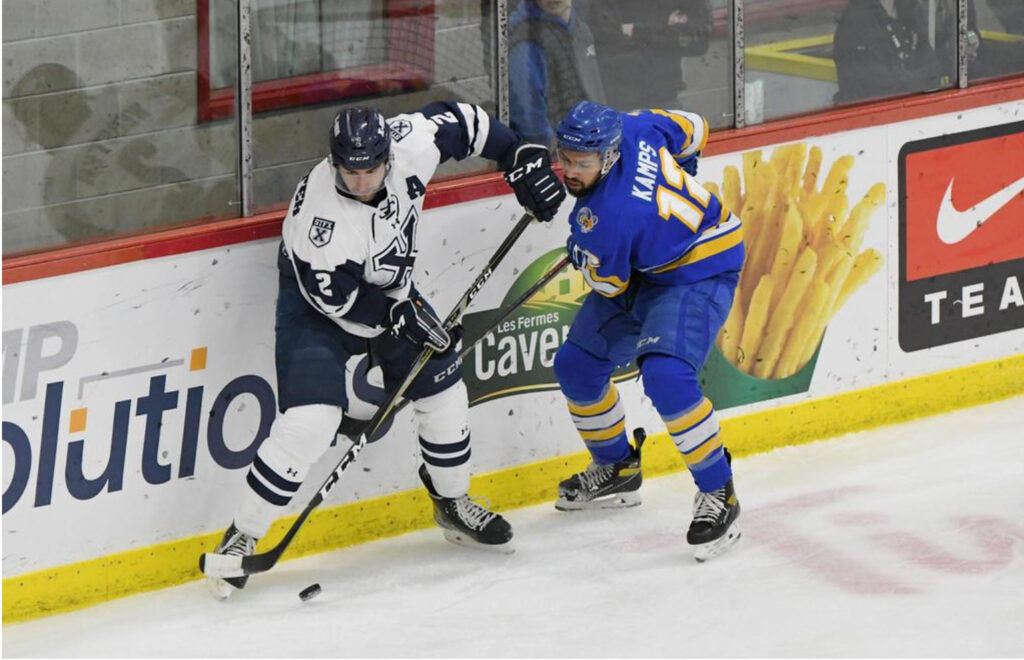 Bollers, Roberts, and Kamps have all heard racist remarks on the ice. According to published reports, this seems to be the most common form of racism in hockey.
"I've definitely had experience with racism in hockey and different things that have hurt me mentally but these things have made me grow into the person I am today," said Kamps, forward for the TMU Bold.
Black industry professionals such as Akim Aliu and Evander Kane, are some of the few players advocating for a diverse generation of hockey players. Aliu founded the Hockey Diversity Alliance with the support of Kane and other Black hockey players to fight systemic racism and intolerance in hockey through grass-root hockey development and equipment programs.
Regina's Matt Dumba was the first marginalized athlete to take a knee during the U.S anthem at the height of the BLM movements in 2020, which received mixed reactions from NHL fans, players, and administration.
"Obviously it's not going to change overnight but I think it's been a great thing that you are seeing more and more of people not accepting what has been accepted in the past," said Kamps.
The TMU players have described their experience with their school and team as welcoming and a comfortable place for them to continue to thrive in.
As a rookie, Bollers, has found success as a biracial athlete winning TMU male athlete of the year, the first hockey winner since 2018, and the first organized hockey win in over 20 years. He also won the Dr. Randy Gregg Award, which is the USport Student-Athlete Community Service Award.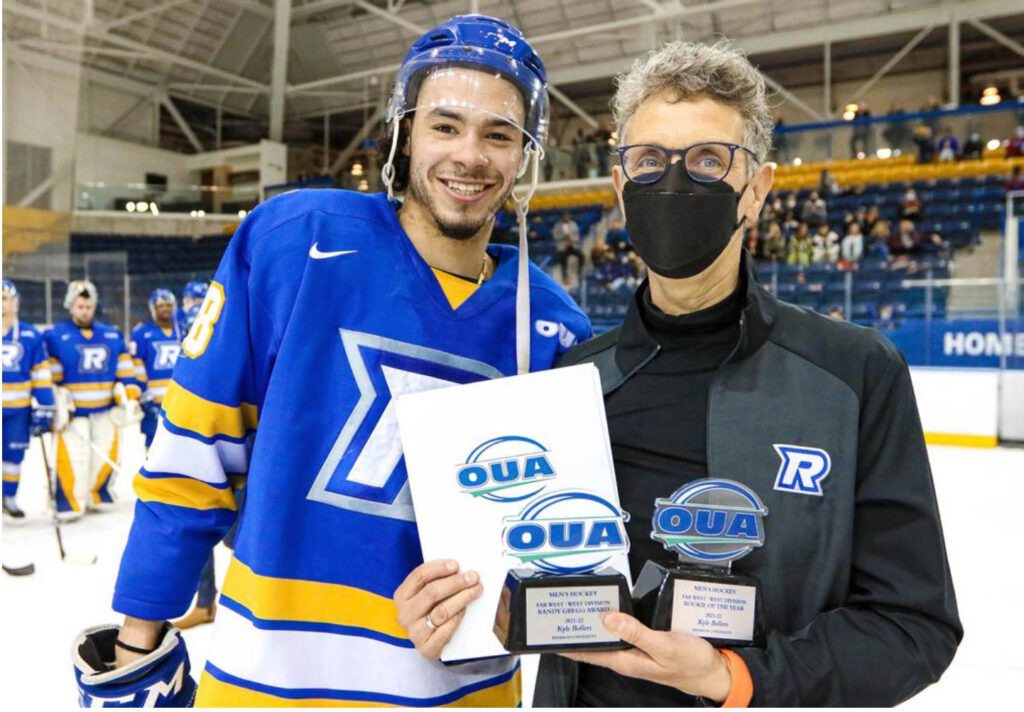 "I feel that I have to work harder than others because I want to be the best and achieve optimal success. I'm motivated and determined to prove others wrong. I'm just a hockey player who happens to be biracial," said Bollers.
Roberts said he believes this starts with how they hire people, ensuring that a diverse number of people are present at every level, involved in decision making, and creating equal opportunity for all.
"We have to do more to acknowledge the problem. Those who don't experience racism regularly don't understand that it can be a daily occurrence for others," said Joseph via email statement. "Create opportunities for people who have been harmed to share their experiences safely and training for players and coaches to know how to speak up and intervene if racism occurs."
Bollers, Kamps, and Roberts hope to inspire athletes and be allies for the community. Bollers works in mentor programs, and Roberts runs a podcast. They encourage young athletes to keep their heads high, work hard, and prove their talent with their work ethic and teamwork.
"Being a student-athlete, playing a traditionally Caucasian sport proves that anything is possible if you believe in your abilities. Hopefully, I could inspire others to play a sport they wouldn't have considered playing," said Bollers.
"It's been nothing but great. I have been here for five years now," said Kamps. "We've had a few ups and downs, especially our biggest high is last year, going to nationals. I have no better way to be able to end my career here."