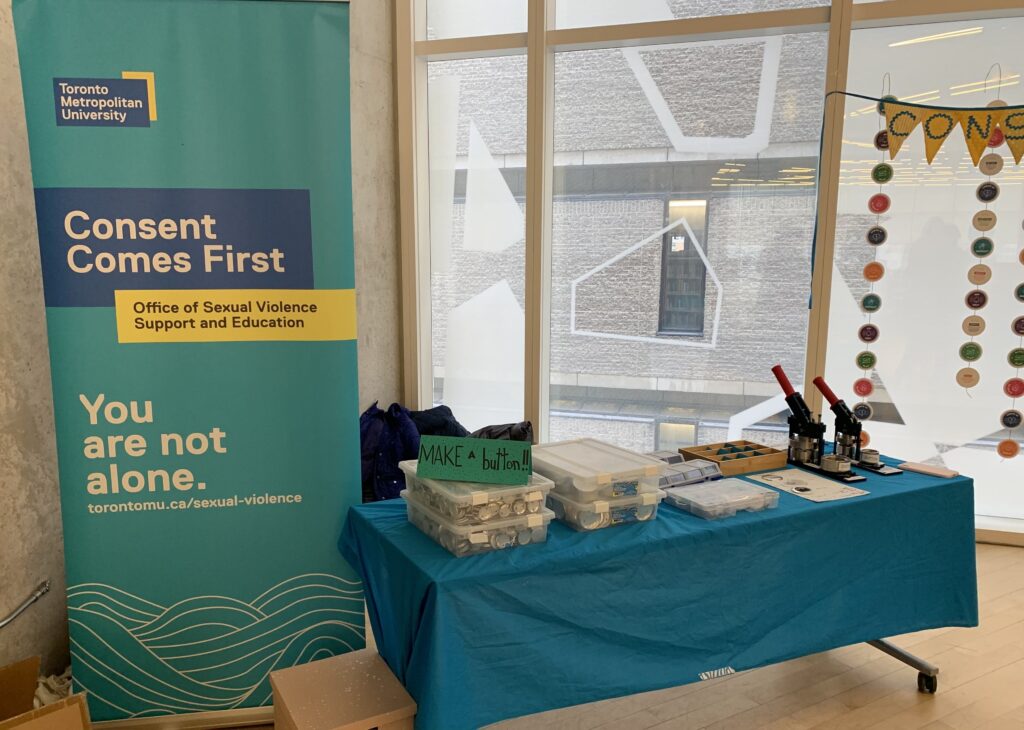 Consent Action Week launched on campus in the midst of growing student and staff safety concerns in light of recent sexual assaults in Kerr Hall and the resulting heightened security measures on campus.
Throughout the week, Consent Comes First, a TMU office that provides support and resources to students affected by sexual or gender-based violence, is hosting events ranging from a craft session to a sexual health and pleasure community fair. Consent Comes First did not respond to requests for comment from On The Record.
Areesha Qureshi, vice-president of equity at the Toronto Metropolitan Students' Union, and Samantha DeFranco, coordinator at the Centre For Safer Sex and Sexual Violence, said many students only understand sexual violence as an act from a stranger because that's what they see in media.
"We want students to understand what the realities of sexual violence actually are, and that begins with Consent Action Week," said Qureshi and DeFranco via email. Both organizations are helping with event programming.
TMU president Mohamed Lachemi issued a statement on Jan. 20 saying that the university "cares deeply" about student, faculty, staff, and community safety.
Karolina Dabrowski, a third-year social work student, said these events help open up the conversation about what resources are accessible to students in the wake of the Kerr Hall sexual assaults.
"Sometimes we feel so alone in all of this, that just having this kind of space it really helps bring forward some of the issues that have been happening on campus," said Dabrowski.
Aimee Skye, an associate psychology professor at MacEwan University, said having access to information about consent creates more room for understanding and growth.
"Consent education is important to ensure that everyone knows and understands their rights and responsibilities," Skye said via email.
"'What is consent' lessons are important, but so is creating opportunities for people to practise applying their knowledge and in so doing enhance their skill and confidence in sexual consent," she said.
Sofia Alda, a third-year sociology major who volunteers at Consent Comes First, said Consent Action Week should be a fun way for students to learn about consent and know they aren't alone.
"I hope it helps," said Alda. "I think it helps people realize that there are people on campus already there for them."