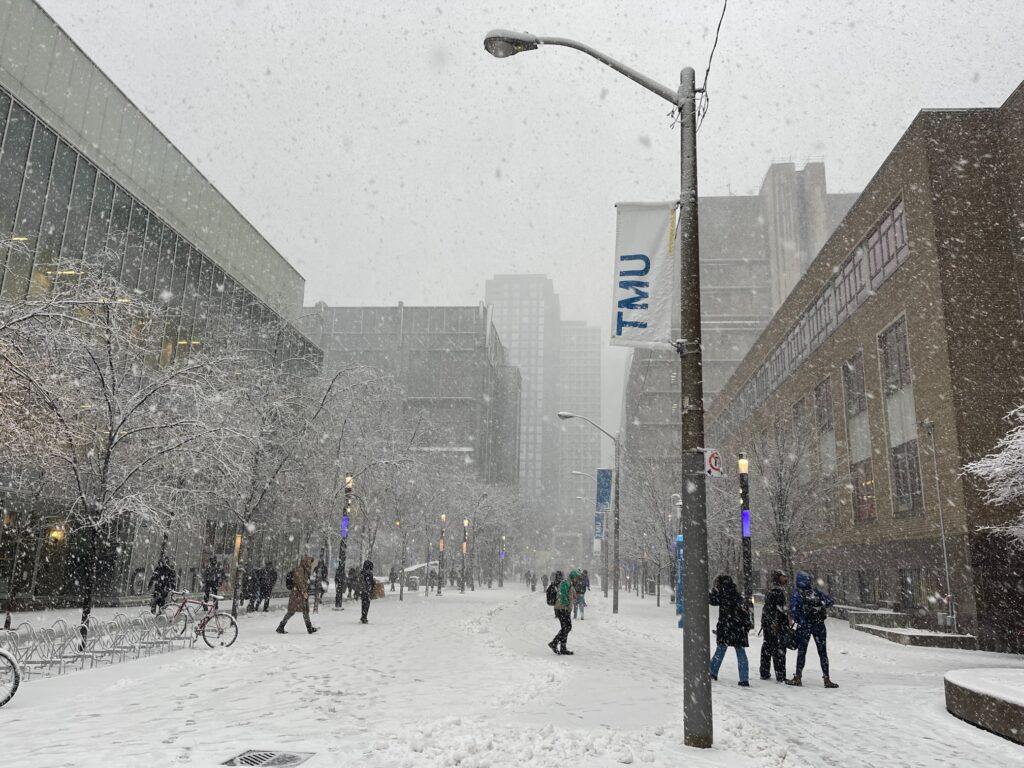 Toronto Metropolitan University says classes will be in-person again Thursday.
On Wednesday afternoon, TMU Safe announced it was cancelling classes for the rest of the day due to severe winter weather.
In an email statement, TMU Safe told community members that as of 4 p.m. all in-person tutorials and classes were cancelled.
Campus remained open for those who are still here but the university advised against coming in if it's not necessary.
On Wednesday morning, Environment Canada issued a weather alert for the city of Toronto forecasting up to 20 centimetres of snow.
At 6 a.m. on Thursday, TMU Safe sent an alert notifying that "regular business operations will resume."
Students are advised to touch base with their instructors or teaching assistants on any missed work due to Wednesday's closure.