The 40th annual march has been cancelled due to rising COVID-19 cases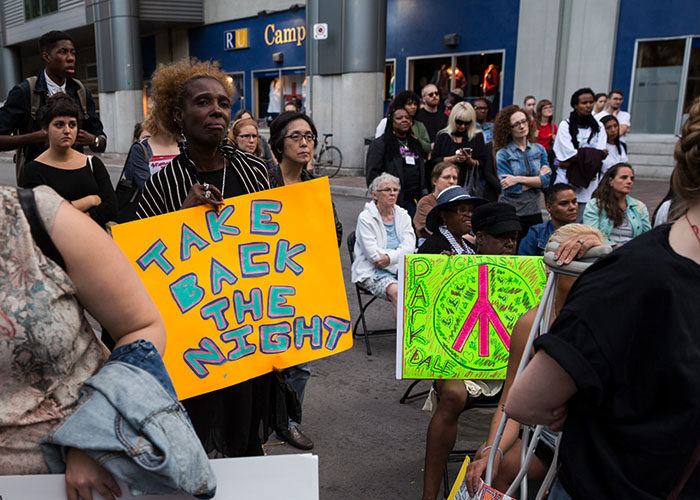 The 40th annual Take Back the Night march has been cancelled due to COVID-19 concerns.
Toronto Rape Crisis Center (TRCC) board member Samira Zia Rehman confirmed the cancellation on Tuesday in an email to the Ryersonian.
"There were developments earlier today that forced us to make this decision," said Rehman. "We are bummed."
The event, organized by the TRCC, was going to be a demonstration against sexual and gender-based violence towards women-identifying individuals.
Some neighborhoods have planned their own march. A Facebook page named "Take Back the Night Manor community green," has advertised a "smaller, socially distanced walk to reclaim our streets from sexual violence."
While there may not be a Toronto-wide march this year, the TRCC will continue to fight for safer streets for trans, non-binary, and women-identifying individuals.
"We are tired and we are enraged," said Rehman, "but we will never stop marching for justice."