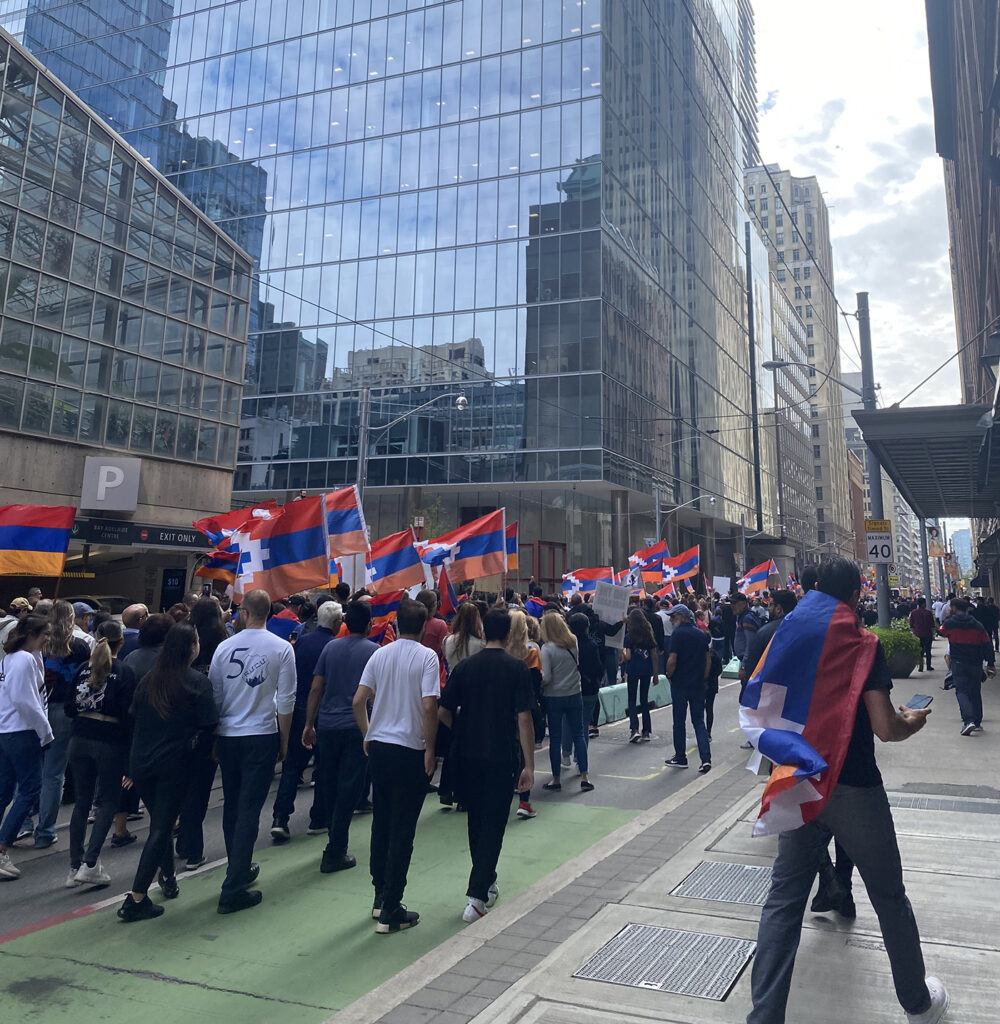 Armenian-Canadians watched as a humanitarian crisis has unfolded in their homeland, after over 100,000 Armenians fled the contested region of Nagorno-Karabakh last month.
The mass exodus from Nagorno-Karabakh came after the Azerbaijani military attacked the Republic of Artsakh, an ethnically Armenian de facto state within Azerbaijan's internationally recognized borders, on Sept. 19. The attack was preceded by a 10-month blockade of the Lachain Corridor, the sole road connecting Artsakh with Armenia, where Azerbaijani forces prevented the movement of people and supplies through the area. Within 24 hours, a ceasefire was declared and all of the disputed territory was ceded to Azerbaijan.
In the Greater Toronto Area there are some 20,000 Armenians, many of whom arrived in Canada after fleeing prior conflicts and ethnic cleansing. The community is concerned about human rights abuses against Armenians.
One of those whose family was displaced was Yeraz, a member of the University of Toronto's Armenian Students' Association (ASA). "My ancestors all fled during the 1915 genocide. We came from what was western old Armenia, and what is now eastern Turkey. But it seems as though the same thing is happening today with people in Artsakh being forcibly driven away from their homes," said Yeraz, referring to the Armenian Genocide where about a million Armenians were killed or displaced by the Ottoman Empire in 1915.
"It's just horrifying that the legacy of the genocide has continued on to the 21st century. And right now, I think a lot of people, especially diaspora Armenians are feeling hopeless, because we are so far removed that it's difficult to do something," said Anahit, another member of the ASA. (Yeraz and Anahit's last names are omitted due to concerns of anti-Armenian harassment online.)
Fin Depencier, a Toronto journalist who has been reporting from Armenia since 2020 and was in the capital of Yerevan over the course of these events, said Armenians living under Azerbaijani rule is "not possible" due to "long-standing ethnic hatred".
"Armenians have been living there for literally thousands of years. Azerbaijan is an indisputably fascist dictatorship that teaches people to hate Armenians from birth. It's one of the least free countries in the world. No kidding that Armenians don't want to live as part of that government," said Depencier.
Azerbaijan attacked Nagorno-Karabakh in 2020 resulting in the annexation of most of the region by Azerbaijan, leaving only the enclave that was just ceded. During this conflict, countless war crimes and human rights violations were reported, predominantly carried out by Azerbaijani forces. Veronique Aynedjian of the ASA said this fits into a history of those forces seeking to "eliminate Armenians from their historic land using any means necessary."
Yeraz said that when she visited Artsakh, the people she met were "peaceful and they just kind of want to continue residing. They're on their ancestral lands, they don't want to be pushed out."
In Toronto, the Armenian diaspora has been calling for action. Members of the ASA and over a thousand others, according to organizers, gathered in downtown Toronto on September 24th to raise awareness and protest the international community's lack of action.
The Canadian government promised $2.5 million in aid to Armenia and several government officials, including Minister of Foreign Affairs Mélanie Joly, have released statements condemning Azerbaijan—but Armenian-Canadians still feel like they're being left out to dry. "We see that our lives have no value to not just Canada, but also to the rest of the world. And so, because maybe saving our lives doesn't give governments political game they choose not to say anything," said Anahit.
Another issue the Armenian community is tackling is a lack of awareness. "It's because the media isn't covering it that I constantly feel the need to educate other people on it. And the general public of Canada does deserve to know when a crime against humanity of this magnitude is occurring," said Yeraz.
However, Depencier said the reason for this is complicated. "It's about hard power and diplomatic relationships and military relationships and leverage in the halls of Congress." Armenia was a Russian ally, but their relations have soured partly due to Russian peacekeepers' complicity in Azerbaijan's military operation according to Depencier. Meanwhile, Azerbaijan is politically adjacent to Canada; "Turkey is a NATO member, with Turkey throwing its full weight behind Azerbaijan, what can Canada do?" This means Armenia is effectively left on its own, facing an enemy it is "orders of magnitude weaker than".
This isn't the first time Armenians have seen such a crisis, and some are worried it won't be the last. "I'm sick and tired of seeing politicians with crocodile tears after a genocide. For once, this is Canadian politicians' chance to stop a genocide before it occurs," said Aynedjian.
Depencier said an invasion of Armenia proper is "inevitable". He claims the reason why Armenians were allowed to leave was because "Azerbaijan needs political capital for their coming conquest of Armenia proper."
Anahit and many others are concerned about an invasion; "We are not very optimistic. Armenia proper, sovereign Armenian territory, is the next target. Which is extremely frightening. It's extremely terrifying to know that there are nations in the world that hate you so much that they want to see you dead, they want to see you cease to exist," she said.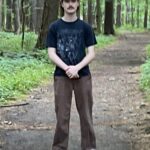 Patrick Pearson is a fourth-year journalism student at Toronto Metropolitan University. He is also a contributor at The Modern Insurgent.