Outbreak follows the closure of three downtown restaurants for failing to comply with pandemic protocols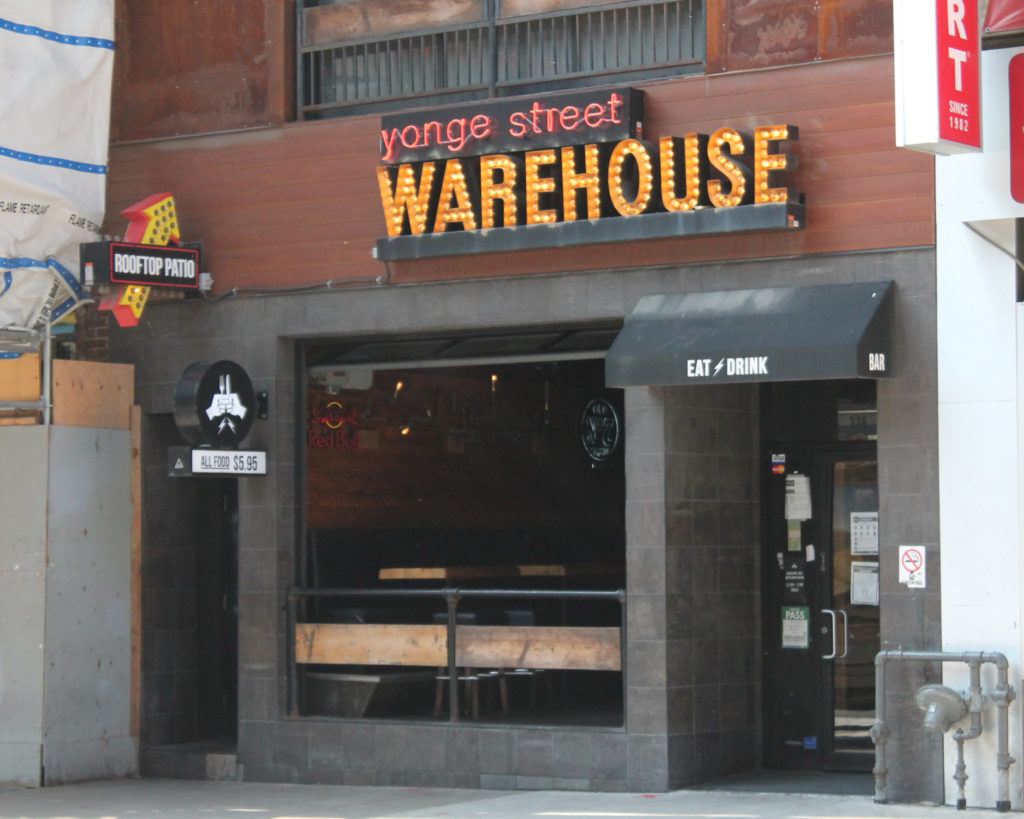 Five employees and two patrons at Yonge Street Warehouse have tested positive for COVID-19, according to Toronto Public Health (TPH).
"TPH has followed up with all known close contacts. The close contacts have been asked to self-isolate for 14 days and to go for testing," the agency said in a statement.
Roughly 1,700 people who visited the pub between Sept. 10 through Sept. 17 may have been exposed to the virus. TPH is asking anyone who has visited the location between those dates to monitor and report their symptoms and self-isolate for 14 days after their visit.
Yonge Street Warehouse remains open since it was following pandemic guidelines. However, TPH announced the closure of three King Street West restaurants after they failed to comply with COVID-19 restrictions. King Taps, Casa Mezcal, and MARBL are now closed.
Dr. Eileen de Villa, the city's chief medical officer of health, said there were reports of workplaces neglecting employee and customer safety.
"Investigators with the city also became aware of concerns regarding staff being pressured to work while ill at one of the locations and found that the operators of at least one business were 'frequently uncooperative' with officials," she told reporters.
Toronto Public Health reported 161 new COVID-19 infections on Sept. 25, bringing the city's total to 18,679.