Economist Jim Stanford speaks to Ryerson doctoral candidates about employment after COVID-19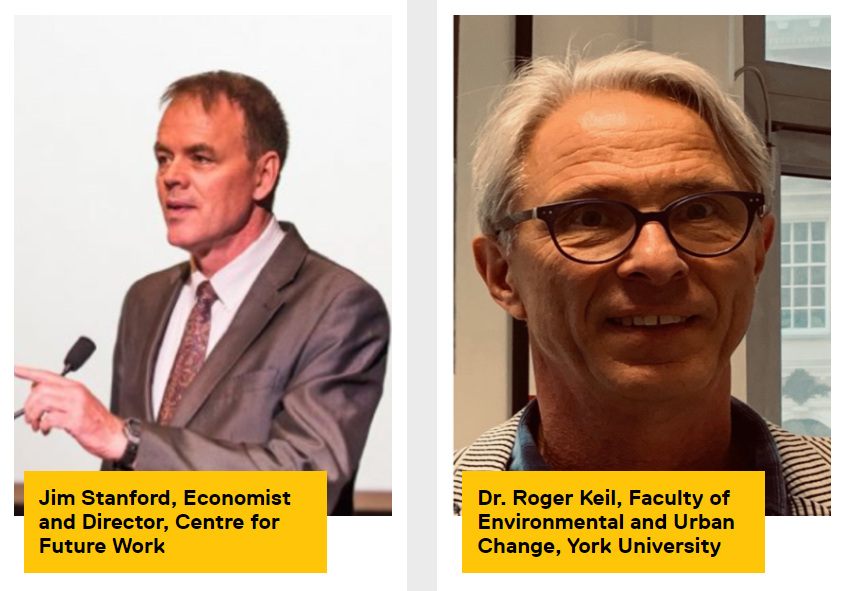 Canadian economist Jim Stanford spoke in a Zoom seminar Sept. 25 about his predictions for employment and the legislation he says should change in light of the impact of the COVID-19 pandemic.
The seminar, which was titled "Work after the pandemic: What has to change," was the first in a series of virtual keynote speeches hosted by the policy studies PhD program at Ryerson. Stanford explained what he believes needs to be done on the part of the government, employers, and unions in order to build the economy back after the pandemic.
"I completely reject the idea that there has to be a tradeoff between protecting human health and protecting the economy," Stanford said.
He explained that while some are calling for a complete rebound of the economy once the situation normalizes, he expects only a partial recovery followed by economic stagnation unless there are major changes to employment legislation.
Some of the changes Stanford proposed include allowing people to have more personal space at their work sites, making work from home more sustainable, and rolling back precarious employment. These are three of the points Stanford wrote about in his research paper, "Ten ways the COVID-19 pandemic must change work for good," published in June through the Centre for Future Work, of which Stanford is the director.
"When I say work must change for good, I mean it in both senses," Stanford said. "It must change for the better, and it must change permanently."
Stanford's speech was one of four planned for the series in the fall semester, which is titled "Cities, work and democracy in uncertain times: insights from a policy lens." Ronald Vogel, director of the PhD policy studies program, said there will also be four more virtual talks in the winter semester.
"There have been a lot of big impacts this year and I think these people are going to help make sense of it all," Vogel said.
Vogel said he wasn't sure how the digital aspect was going to work, however, he was quite pleased with the turnout. He estimated there were around 70 participants in the Zoom call for Stanford's seminar.
"In some ways, it's easier to do it virtually," Vogel said. He added that the policy studies PhD program could get "more bang for their buck" as all the speeches will be recorded and uploaded to the program's website so the speakers can be heard more over time.
"I could see a professor using (these lectures) in a course," Vogel said, "or a student using it as a source for a project."
The speaker series is a new initiative this year designed to help connect and inform faculty and students in the PhD program, says Vogel, but sees the program continuing to hold both virtual and in-person presentations in the series in years to come.