To get dressed or not to get dressed, that is the question. The Ryersonian asked students, both abroad and in the city, to describe what they're wearing from home and how they are adjusting to virtual classes.
Brooke Houghton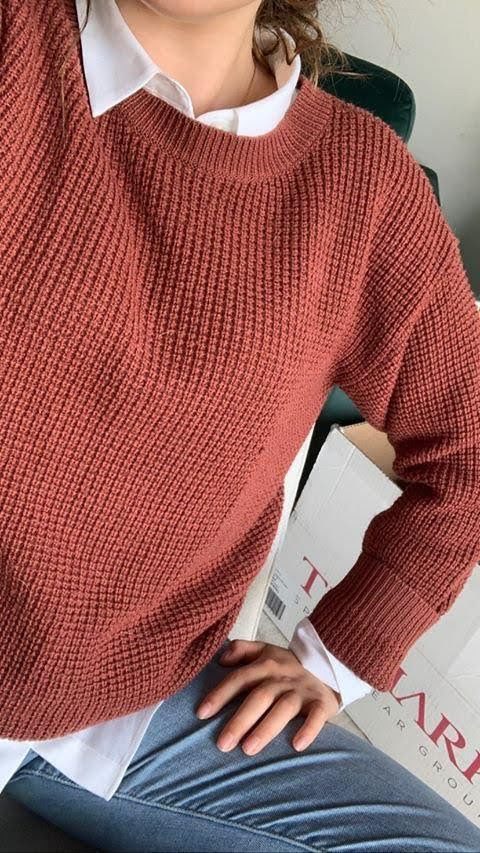 Brooke Houghton is a fourth-year journalism student with a busy schedule this semester, balancing five classes and serving as editor-in-chief of CanCulture Magazine.
Her go-to outfit for a busy day? "A good hoodie and dress shirt combo. Comfy and I still feel motivated," she says.
Although she enjoys working from home at her makeshift office (a desk in her room), Houghton misses interacting with others, "having people around, learning how to create academic connections and how to engage in active learning in online courses," she says.
Ivana Vidakovic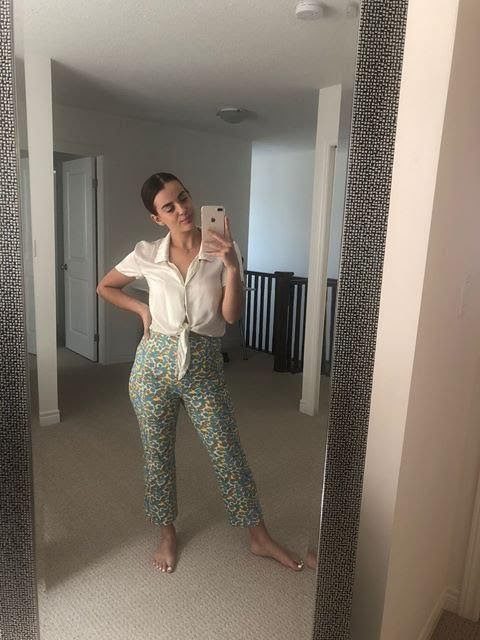 Ivana Vidakovic is a fourth-year marketing management student balancing a full course load of seven classes as well as a part-time job.
While she doesn't have a go-to outfit for studying at home, Vidakovic says she likes to keep it joyful. "I just like wearing fun things that cheer me up when I'm in the middle of so much work," she says. For Zoom calls, in particular, she says she likes to keep it pretty casual.
Staying organized is Vidakovic's key to a successful online year. "Basically, what I did was I looked at all of my courses and laid out a daily, weekly and monthly plan that has me informed on when I need to have certain things done like readings, quizzes and assignments," she says
"I like to move around a lot, especially now that I'm home all the time. I switch it up between my desk, my kitchen counter and a coffee shop. Never my bed though, I can't concentrate in bed."
Atiya Siddique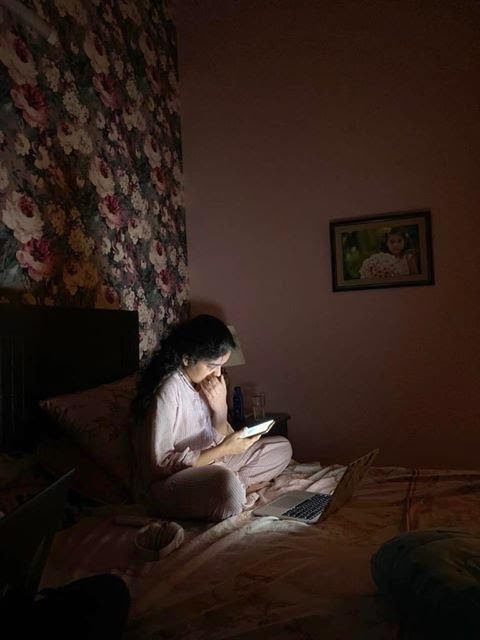 Atiya Siddique is a third-year English student juggling six classes from Pakistan, "because of COVID-19, my parents wanted my siblings and me to be at home."
Since Pakistan is nine hours ahead of Toronto, Siddique's fashion choices are a little more relaxed. "I just work from my bed," she says. "None of my classes require the mic and camera to be on, so I just stay in whatever I was wearing around the house. So basically, sweats or PJs."
Despite the time difference, Siddique manages to keep up with school by rewriting her timetable to adjust to her time zone. 
Correction: in an earlier version of this story, a source was not identified correctly. We apologize for the error.