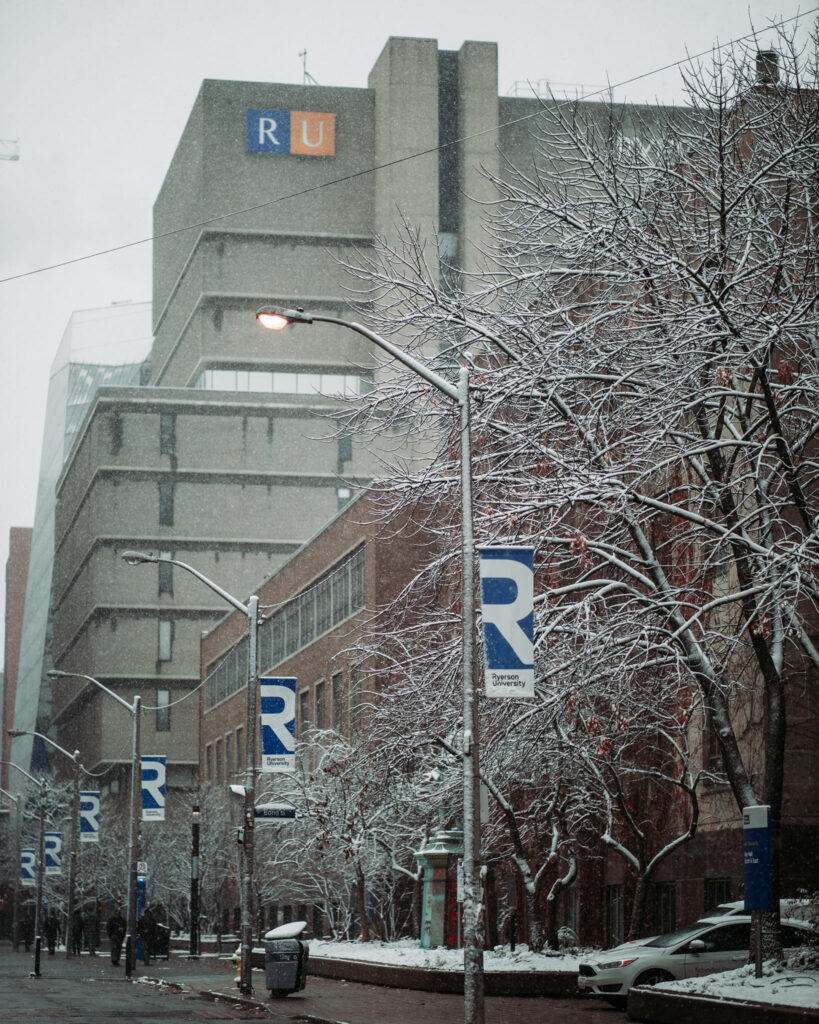 The university should change the way it plans to conduct the return to in-person learning this semester, say Ryerson professors who are experts in infectious diseases, public health and workplace safety.
Eight faculty members from the School of Occupational and Public Health say they are concerned about "the proposed model of return" the university has set forth. In an open letter addressed to university president Mohamed Lachemi and their faculty dean, they write that departments should be allowed to determine what is a "safe" course delivery system, "particularly based on class size."
In the letter, the tenured faculty members emphasized the significant risk of exposure posed by large gatherings in classrooms, as the majority of the courses in their program have more than 100 students enrolled in them.
"Given the still very high rates of community transmission in Ontario and possible increases in contacts from easing in restrictions, it is likely that students, faculty, and staff will be exposed to (COVID-19) if on campus in the coming weeks…During an epidemic wave that is overwhelming hospitals, such large classes should be delivered remotely," stated the letter.
The letter also calls on the university to release "comprehensive and transparent management strategies" addressing things such as crisis management plans, contingency plans for the future, and implementation of safety measures regarding shared spaces.
"The health of those affected by delays, and the working conditions of health-care providers, rely on our collective effort to slow community transmission," the letter read.
In a statement released Jan. 19, Lachemi said the university will begin a gradual return to in-person learning on Jan. 31 and that a full return to campus is expected on Feb. 28. In that statement, Lachemi said the return-to-campus plan was in part based on "the continued assurance from public health authorities that the spread of this variant will begin to abate in the coming weeks."
In an apparent reference to that in their letter, the professors write: "The cited hope of abatement of the epidemic wave is optimistic."
The letter was posted on Twitter by Ian Young, an associate professor, and was signed by eight faculty members who listed their areas of expertise as: epidemiology, infectious diseases, public health practice, workplace safety, worker health, safety science, emergency management and risk assessment.
On The Record has asked the university for a response to the letter, but has not received a reply.