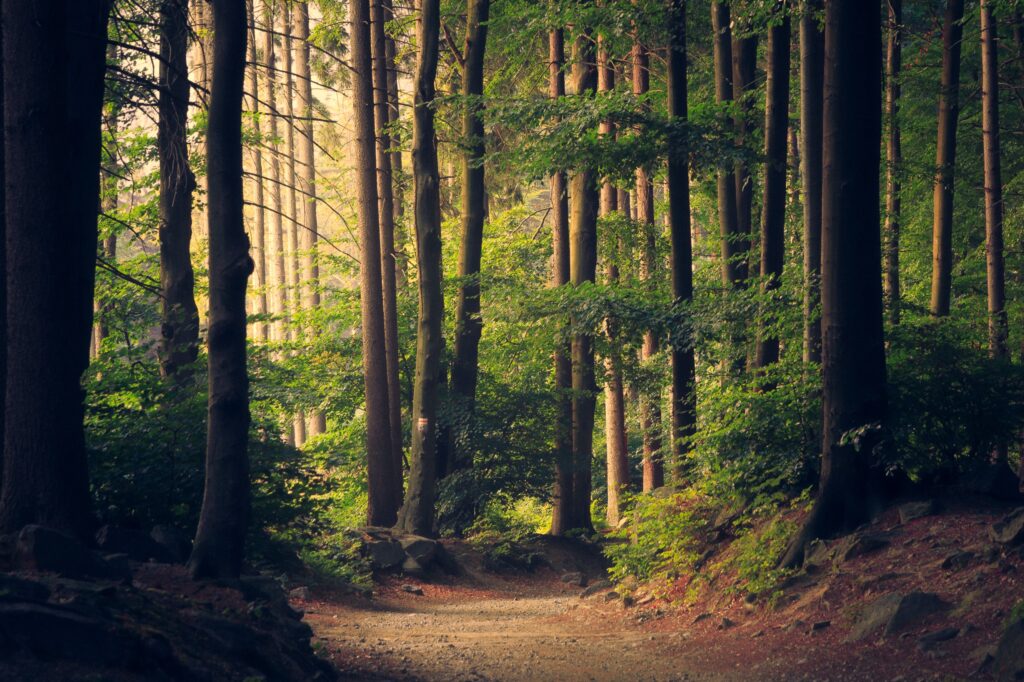 Faced with a pandemic that's pushing students indoors, Mood Routes is finding a way to share the benefits of nature through a screen.
Mood Routes is a weekly walking group that aims to promote the positive effects of nature on student well-being, including reduced stress, improved concentration and an overall mood boost.
Due to the pandemic, they now host weekly nature livestreams on Instagram. But the new format has posed some challenges for the group.
"We wanted to keep the program alive," says Natalie Pavlovich, a graduate from Ryerson University's psychology program who has worked on the Mood Routes team since 2018.
Before the pandemic, the Mood Routes team and any students who wanted to come along would meet on the steps of the Student Learning Centre (SLC). Every week, rain or shine, the walking group would explore a green space near campus — ranging from the open fields at Riverdale Park to the waterfront views at Sugar Beach.
Now, even with a limited number of students on campus, the nature walks are still going strong — virtually. Every Thursday at 12 p.m., a team member films their walk through a Toronto park or trail for about 10 minutes on the Mood Routes Instagram account. They also post shorter nature-themed clips on TikTok. Sometimes the videos include breathing exercises or meditations led by the student narrator.
Mood Routes is part of a larger provincewide initiative called Mood Walks, led by the Ontario branch of the Canadian Mental Health Association. The initiative aims to raise awareness of the benefits of being active in nature for mental and physical health. For those with mild cases of depression, the Mood Walks' website states that taking a daily walk in nature is just as effective as taking antidepressants.
Ryerson's Mood Routes is a chapter of Mood Walk's campus mental health program, which encourages students "to be physically active, to engage with their community, and to benefit from exposure to healing effects of nature."
Mood Routes is also a part of the ThriveRU initiative, a collection of resources and initiatives that support student well-being at Ryerson. Many of these, like wellness workshops and workbooks, were easily able to move online.
But Pavlovich recalls how difficult it was for Mood Routes to make the transition to recorded nature walks at the beginning of the pandemic.
In addition to finding a new home online, the team also had to contend with mixed messages about the safety of going outside at the time. Once those were cleared up, "[the team] wanted to inspire students who could go out to notice the beauty of nature around them," says Pavlovich.
She says accessibility is one benefit to the group's new virtual format. The livestreams are saved to the group's Instagram page and are available to be viewed at any time, so they can reach students no matter where they are.
Research has shown that even virtual exposure to nature can lead to improved attention and boost your mood overall. However, these effects are stronger if one is physically present in nature.
"There are some things in nature that are just so much better experienced when you're actually in person," says Amtoj Kaur, a mathematics student at Ryerson who joined the Mood Routes team during the pandemic. She says the unique smells and sounds of nature are difficult to replicate in the virtual format, and the exercise component is lost completely.
Kaur creates videos for the group's TikTok page, and says that most videos average around 200 views. While the view counts they receive on social media are higher than the number of participants at a typical in-person Mood Routes walk, Pavlovich says the team still struggles with a lack of engagement. "Mood Routes was a program that was so heavily reliant on that face-to-face interaction."
But she remains optimistic that the group is still making an impact on student well-being.
"I think it's fulfilling a different need," she says. "People are using it if they don't live near green spaces or if they're really stressed and they want to look at something that's calming."
She says even a small shift in mood after watching a Mood Routes video can help infuse students with the energy they need to continue their studies. "It's something that you don't have to spend a lot of time on to see the positive effects," says Pavlovich.
Tasha Pendawa, a student in the language and intercultural relations program, found out about Mood Routes last year. After watching a Mood Routes winter nature walk on Instagram live, she's watched their content a few times since and interacted through comments on their videos.
"Knowing that they're getting exercise is also pushing me," says Pendawa. "The week after, I went to a trail with my friend and it was so refreshing."
Pavlovich and Kaur have also noticed positive effects after spending time outside.
"It's made me rethink my relationship to nature and being outside and moving my body outdoors," says Pavlovich. "I feel less stressed and more able to take on the day."
Kaur adds that being completely silent while recording videos for Mood Routes allows her to focus on being present in nature — something she struggled to do before.
"I can 100 per cent attest to the fact that it does have such amazing benefits," says Kaur.
The students behind Mood Routes seem determined to keep sharing the benefits of spending time with nature, pandemic or not.
As written in the group's Instagram and TikTok bios: "Life can be stressful, let's walk about it."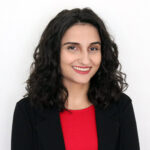 Annemarie is a 4th-year journalism student and the Co-Editor of Arts & Life at On the Record in Fall 2021.