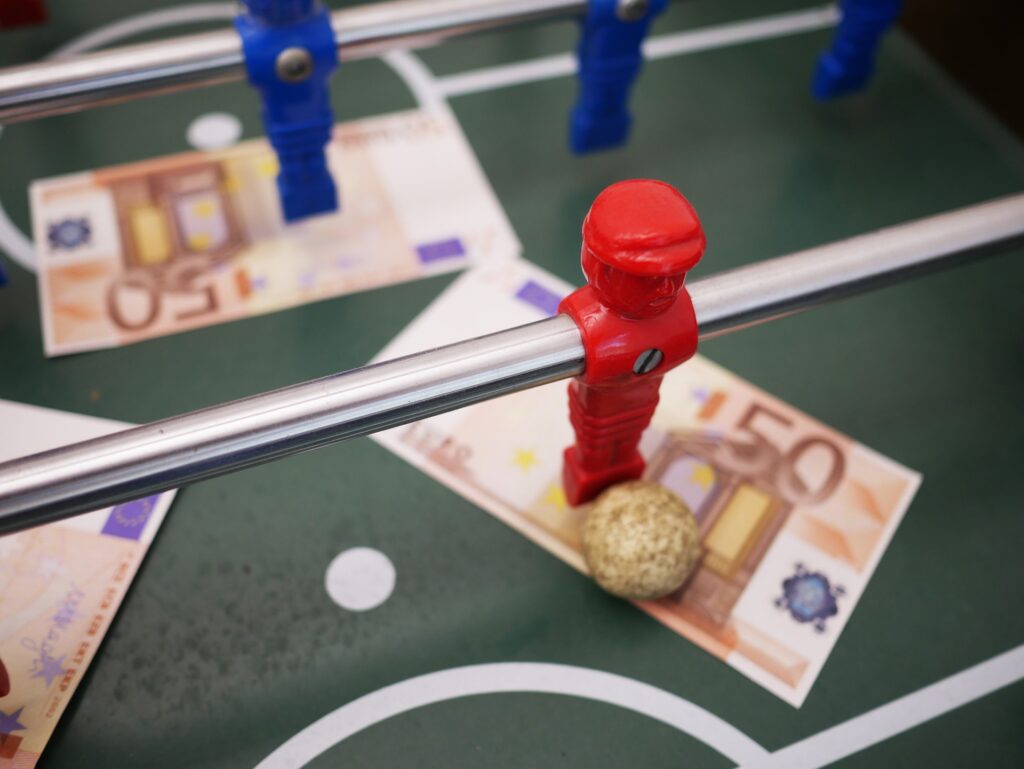 When the NHL season begins on Oct. 12, Canadians will have the opportunity to pursue a new form of sports betting.
In August, the federal government enacted Bill C-218, legalizing single-game sports betting. The bill amended the criminal code, removing a prohibition on betting on "any race or fight, or on a single-sport event or athletic contest." This was the third push over six years to legalize single-game betting.
Now, hockey has the potential to be the dominant sport of choice for bettors in Canada, similar to the NFL in the U.S., says Cabbie Richards, executive producer of sports betting content at Sportsnet.
Still, he says, it's not exclusively professional hockey that could be a huge draw to bettors. American bettors care about the NBA as well as college football and basketball, he says, but Canadian bettors are more varied, also enjoying MLS and combat sports.
Richards sees the upcoming 2021 World Juniors Ice Hockey Championship in Edmonton as a potential larger event that could be on par with March Madness with respect to gambling.
"It seems like every two or three weeks there's a [marquee] event," says Richards. "Then we'll be right there for all of them, offering something cool for our audience."
Sportsnet is not the only news outlet that has incorporated betting into their content. Canadian-based digital media company The Score has launched their own mobile betting app called FUSE. However, the app is limited to residents in Colorado, Iowa, Indiana and New Jersey as they are the only states in the U.S. that have legalized mobile sports betting.
While The Score hasn't brought its betting app home just yet, Mark Silver founded The Parleh Media Group earlier this year in an effort to create content solely surrounding Canadian sports betting.
Currently, Proline is the largest contender within the Ontario sports gambling market right now, according to Steve McAllister, editor-in-chief of The Parleh. Proline has its own platform for single-event betting on league sports called Proline+. Proline is a division of the Ontario Lottery and Gaming Corporation.
Both McAllister and Richards say that the difference between lotteries, casinos and slot machine-style betting and sports betting is the emotional attachment to teams.
"It's your actual money that you have at stake. It's not just your fandom," says Richards. "It probably changes your fandom a little bit, because you might bet on your team emotionally."
McAllister says that sports betting might be better off as a hobby.
"I think the best thing is to just have fun with it," he says, "You're going to lose money. The success rate is around 55 per cent, so looking at it that way, it's a real slap in the face. Though I think the idea is that you can even have a bit of fun and hopefully you do win once in a while."
Sports gambling has a level of skill attached to it as opposed to luck-based gambling like slot machines, says Andrew Kim, chair of the Canadian Psychological Association's addiction psychology section.
"You can do your research and see which team is doing really well," he says, "either who's on a hot streak or who's on a losing streak."
The main draws for younger people to be attracted to gambling include competing against friends in sports pools and to win money, Kim says — as students are typically on tighter budgets and "may be enticed by the potential that they can maybe have extra money to pay for a night out or money to help subside the rent."
Some students are hesitant about the dangers that come with sports betting. Fourth-year entrepreneurship and strategy student Eytan Weisz says that young sports bettors could be spending money that they do not have based on pressure — inadvertent or purposeful — from friends.
"Sports betting could be dangerous if not monitored and could easily spiral out of control for compulsive gamblers," says Weisz. 
That is a worry that Kim acknowledges. Sports gambling is growing because of the rate of play being much quicker than other forms of gambling, he explains.
Long-term gamblers tend to develop a tolerance to the activity to the point where it is no longer rewarding and becomes compulsive, Kim says.
The biggest factor when it comes to a gambling addiction is the rate of reinforcement, he explains, and how quickly someone can play to potentially earn a reward. The higher rate of reinforcement in sports gambling comes through prop bets, which are not directly tied to the outcome of the game.
The difference between a prop bet compared to general sports bets is that they are more specific. For example, if a certain player scores less points or more points than a specific number that is set by an oddsmaker.
"If you have two students, one is betting on an outcome of the game and the other one is engaging in prop bets. The student who's engaging in prop bets is going to have a higher risk of developing gambling addiction, just because of the rate of reinforcement," says Kim. "How quickly and how frequently you can have wins and losses is just significantly greater."
Cheri Bradish, founder and managing director of Ryerson's Future of Sport Lab, says that sports betting will create many opportunities in Canada because it will shrink offshore betting.
Sports are "definitely a big player in the industry," she says, although how positive or negative the impact of single-game betting winds up being, remains to be seen.
"It's massive money coming into the Canadian marketplace," Bradish says, but "lots of people are worried about the challenges of it."