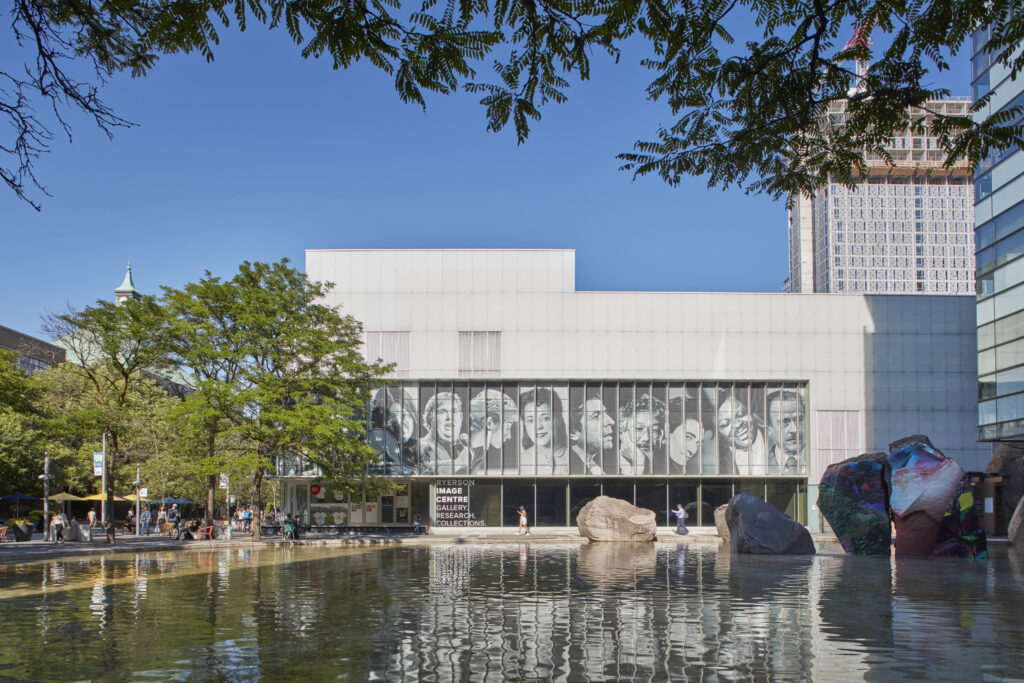 The Ryerson Image Centre (RIC) opened its doors on Wednesday for the first time since October 2020. The gallery has returned this fall with a new lineup of exhibitions and safety protocols their visitors must follow.
The RIC first closed in March 2020 due to COVID-19 restrictions. It reopened in September 2020 for less than a month, before the pandemic's second wave led it to close again.
Gaëlle Morel, the RIC exhibitions curator, says, "since the situation is constantly changing, it was challenging to make sure we could reopen in the best conditions possible for the staff, the university and the general public."
The RIC will follow the same COVID-19 protocols as the university. All guests will have to submit proof of vaccination and complete the RyersonSafe health screening before their visit. Masks must be worn at all times inside the building.
Hours have been reduced to 12 p.m. to 6 p.m. on Wednesday through Saturday. Free tours will take place every Tuesday, by appointment only. Visitors can book a tour by phone or email.
Morel says this fall's featured artists are eager to finally display their work in an in-person setting, and show off the elements of their work that don't quite translate in the same way through a screen.
"It's really impressive and arresting to be in the rooms with all those very big pieces facing you," says Morel. "It's a confrontation that is interesting to have in the gallery space itself and not just online," she adds.
The main exhibit at the RIC this fall is from Hunkpapa Lakota artist Dana Claxton, winner of the Scotiabank Photography Award in 2020. Claxton's work examines representations of Indigenous people in mainstream culture and colonial appropriation. Her exhibit includes large-scale vinyl prints and her signature LED "fireboxes," according to the RIC website.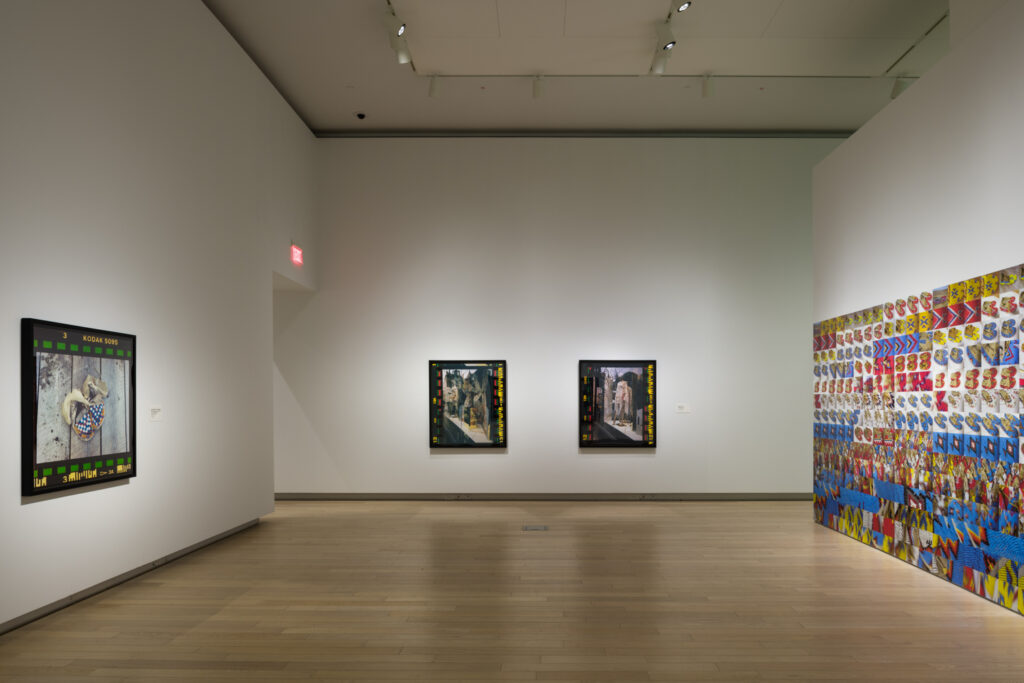 "1/1000th of a Dunam" explores the symbolism of soil for Palestinians
Rana Nazzal Hamadeh's exhibit, "1/1000th of a Dunam," showcases soil Hamadeh collected from Palestine as a symbol of belonging, attachment to one's homeland, and the formation of memories. In addition to the soil, the exhibit includes panoramas of Palestinian landscapes and a short film.
"Displaced peoples often collect and cherish soils from their lands of origin," writes Hamadeh in her artist statement. "It symbolizes memory and takes on new meaning as it travels from one occupied land to another."
Hamadeh says many people advised her to not include the physical soil in her exhibit, but she insists using the material was crucial to her work's message. She began collecting soil from Palestine when her father, a refugee, asked her to bring some back to him. "My dad wouldn't have been satisfied with the photo of the soil," she says.
Hamadeh said she hopes her work will help viewers see Palestine in a different light and challenge some myths in how it's often portrayed or discussed. "Palestine is a land that's talked about a lot," says Hamadeh. "It's on everyone's tongue, and nobody really sees it."
The exhibit is part of her work in Ryerson's Documentary Media master's program, which she graduated from in 2020. "1/1000th of a Dunam" was originally set to be exhibited in late October 2020, but the RIC shut down due to COVID-19 restrictions just weeks before.
"Slide | Lecture" is a window into the past
In another new exhibit this fall, Guelph-based photographer Susan Dobson looks back at abandoned libraries of university lecture slides. She says many professors stopped using slides in the late 1990s, so these libraries became like a time capsule.
Part of Dobson's project includes photos of Ryerson's dismantled slide library. Some of the slides contained lectures she attended herself when she was a student in the 1980s.
"I'm really happy to be showing [at the RIC] because it's almost like coming home to the place where I first started studying photography," says Dobson.
As a professor, Dobson was fascinated by how different education was when the slides were being used. She noticed that students were taught art history and photography from "the greatest hits" which often focused on white, male artists and excluded works of art from marginalized groups. Her exhibit examines these outdated teaching methods and shows "a way forward toward more diverse and inclusive representations," according to the RIC website.
Dobson says an in-person viewing experience is essential for her exhibit due to the physicality of the slides. The centre of "Slide | Lecture" features a pile of slides that were being disposed of from the University of Guelph's collection.
"You just want to touch them and hold them because they're like little gems. You can't get that experience from a reproduction," says Dobson.
https://www.instagram.com/p/CTXOKQVguBo/
The details that many photographers carefully consider, such as the type of paper and texture, can only be fully appreciated in person, says Dobson. "Some of my pieces are really designed to engage the body, so they're scaled to the body, but you can't tell that when you're looking at it on screen," she adds.
The meditative and slow atmosphere of her exhibit, with the walls painted dark to mimic the setting of a classroom where slides are being projected, is a notable contrast to the fast-paced digital world, says Dobson.
Also being featured this fall at the RIC is Emmanuelle Léonard's "Deployment", a video and portrait exhibit that captures the experiences of soldiers deployed in the Canadian Arctic.
The fall exhibitions at the RIC are open until Dec. 4, 2021, except for Hamadeh's exhibit that closes on Oct. 23. The RIC is also hosting several virtual events throughout the Fall semester where the featured artists will discuss their work.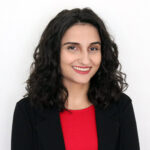 Annemarie is a 4th-year journalism student and the Co-Editor of Arts & Life at On the Record in Fall 2021.