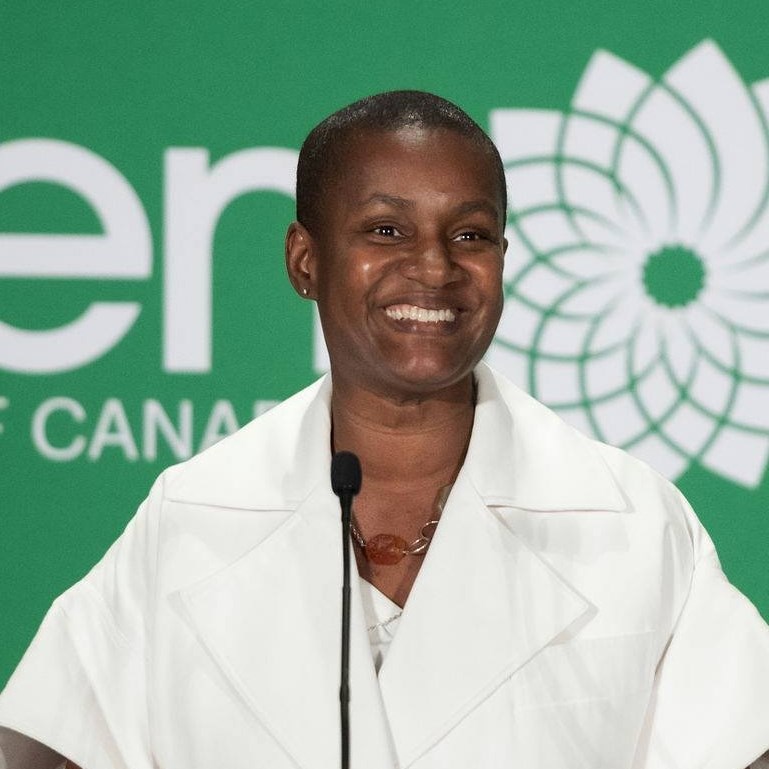 Green Party Leader Annamie Paul announced in a press conference today that she is stepping down as leader of her party following electoral defeat and a tumultuous campaign.
"I just asked myself whether this is something I wanted to continue," Paul said. "I just don't have the heart for it."
Paul's decision to step down comes after the party initiated a leadership review over the results of last Monday's federal election. She failed to secure a win or grow the party's seat count in the House of Commons and Paul says she blames the party's undermining of her leadership.
"When you head into an election being under the threat of a court process from your party, it's going to be very hard to convince people to vote for your party."
Last October, Paul was chosen to lead the Green Party following the resignation of longtime leader Elizabeth May. Paul became the first permanent Black leader of a major federal political party and pushed for diversity within the party. However, her time was hindered by internal conflict and attacks.
"This has been extremely painful. This has been the worst period of my life in many respects," she said.
Under Paul's leadership, the Green Party's percentage of the national vote dropped from 6.5 per cent in 2019 to 2.3 per cent in 2021.