While things aren't back to normal, many services are available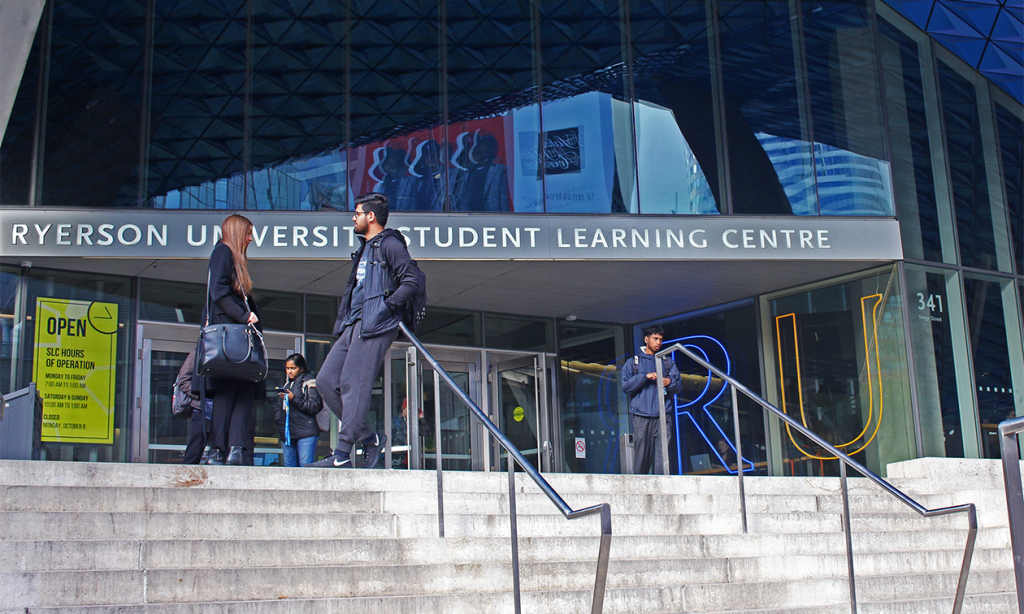 With the first week of classes over and the option to return to campus starting Monday, it's important to know exactly what you can expect in the fall.
Besides masks, physical distancing and screenings, all students are required to be fully vaccinated before heading to campus for any reason, unless granted an exemption. The vaccine has to be one approved by the World Health Organization. Visitors to campus can submit proof of immunization through the RyersonSafe app or website for approval before entering any buildings on campus.
Students, faculty, staff, contractors and visitors who are not fully vaccinated and those who are granted an exemption are required to undergo a rapid antigen testing program.
OneCard Office
Alongside screening, a student's OneCard is crucial for accessing campus. All Ryerson buildings are locked without it and it's an important piece of identification every student should have.
The OneCard office is open by appointment only. Students can schedule an appointment with the school's system. Appointments are available until this Friday, Sept.10.
Student Learning Centre (SLC)
We all need a place to work outside of our home sometimes and the SLC is a great place to do just that. The SLC opened to students starting Sept. 7 and desks have to be pre-booked online. One can work alone or in groups but the Collaborative Work Rooms will be available at a 50 per cent capacity.
To book a desk, students can do so on Skedda and screenings will be done on arrival by SLC staff.
Mattamy Athletic Centre (MAC)
Exercising is a great way to unwind and release stress. Ryerson has two gyms available: the Recreation and Athletics Centre (RAC) and the Mattamy Athletic Centre (MAC). While the RAC continues to keep its doors shuttered, the MAC is open now to all students.
To visit, students need to reserve a workout slot and follow the safety measures in place. This includes keeping a mask on at all times, even while exercising.
Service Hub
The Service Hub is a front-line service for the Office of the Registrar where Ryerson students can get support for fees, financial assistance, admissions and more. The hub is open to all students and they are currently offering in-person services without any appointments necessary.
University Library
While the library continues to provide virtual assistance, it also provides on-site services. Appointments aren't required for access to services but masks and screening protocols are still in place. A OneCard is necessary to access the building.
If you wish to study inside the library, you will need to book a time-slot. You can do that through the library website.
Campus Store
Whether it's for textbooks or merchandise, the store is open for in-person shopping. You will need an appointment to enter and they are open from Monday to Friday.
Students are encouraged to order textbooks and supplies through their website or utilize the curbside pickup option.
Food Services
Pitman and the ILLC dining halls will be open this fall to meal plan holders for both dine-in or takeout. An appointment is not required.
You can also grab a bite on campus at Kinetic Café, the Starbucks at the SLC, and The Market, a new retail location in the Daphne Cockwell building.
Housing and Residence
Just like last year, living on campus is allowed. Students can stay in dorms as they normally would but face masks are required in common spaces, capacity limits are in place and there are no guests allowed for all residences.