Listen to the audio version of this story: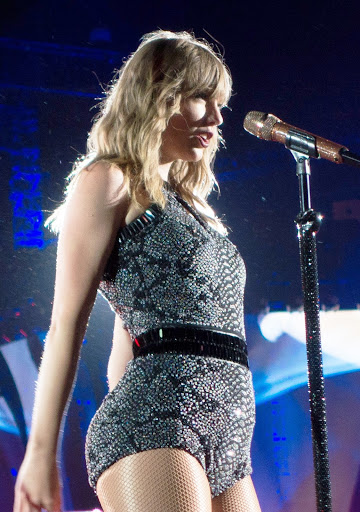 Attention, Swifties! Queen's University has launched a course focused entirely on the pop star.
"Taylor Swift's Literary Legacy (Taylor's Version)" is an English course being taught by instructor Meghan Burry this fall.
Burry is using Swift's music as an avenue to discuss larger issues. Her course description says the class aims to "cultivate an understanding of the intersections of literary and cultural studies by exploring Swift's work… and by discussing her socio-political impact on contemporary culture."
The course is one of many that have popped up in the last decade that centre around individual celebrities. Whether it be Lady Gaga, Miley Cyrus or Beyoncé, universities and colleges around North America now offer students the opportunity to earn credits for learning more about their favourite pop culture icons and topics.
Dalton Higgins, the professional-in-residence at Toronto Metropolitan University's professional music program, says Canadian schools are experiencing a long-awaited modernization. Taking the study of Black music and culture as an example, Higgins says that analyzing famous rap lyrics using hip-hop pedagogy is rare in 2022.
"When you look at your average Canadian university campus, what you see is homogeneity," Higgins said. "I've been lecturing about Black music at many different universities over the years… A lot of my peers and colleagues are in the United States where this has been happening for quite some time. In Canada, it's treated like some new phenomenon."
Last year, Higgins created and taught a class called: "Deconstructing Drake and The Weeknd." He says focusing on two of Toronto's most famous musical artists was an obvious choice when looking at their effect on the music industry.
"Unless people have been sleeping underneath a rock for the last seven years, you will have noticed that hip-hop and R&B have simultaneously become the most dominant art forms today," Higgins said. "You don't have to be a Drake or The Weeknd fan to digest this info — look at their sales."
His course studied the conditions which generated that success, specifically for two Black artists who came from single-parent households in Toronto. The class did more than just examine their music, it investigated their success and how it relates to their brand, their identity, and larger society.
Higgins says these pop culture courses ultimately come back to one thing: critical thinking.
"Critical thinking is hugely important," he said. "If you come into the university… and are not thinking critically, then clearly we as teachers haven't done our jobs."
While Higgins' course only ran last winter, every semester seems to bring new offerings across the continent. In Texas next spring, Louie Dean Valencia, an associate professor of digital history at Texas State University, is teaching a course called: "Harry Styles and the Cult of Celebrity: Identity, the Internet and European Pop Culture."
Valencia says he got the idea during the pandemic when he struggled to connect with students on a personal level through Zoom.
"The conversations that we had around Harry's music started off with the love of Harry Styles, but then it also got into some really interesting issues of how gender is portrayed in his songs, how issues like gun violence or bodily autonomy are portrayed… and it always really led to really interesting discussions," said Valencia.
But it isn't just about music. Paolo Granata, an associate professor of book and media studies at the University of Toronto, is teaching a course next spring about the hit Netflix series Squid Game. And while such courses have generated a number of headlines in recent years, he says universities using pop culture as a learning tool is not new.
"Back in the '60s, [media scholar Marshall McLuhan] was able to fire the global imagination, not by just providing theories or reflections on the media, but really commenting on what was going on in his immediate environment at the time," said Granata.
He aims to do the same, decades later: "What's better than taking a product of our contemporary media environments or a TV series like Squid Game and analyzing it from a range of different perspectives?"