TTC Riders advocates for lower fares to help a larger demographic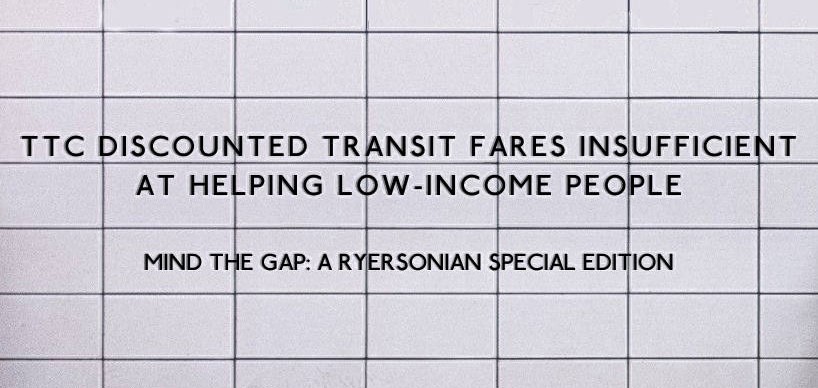 The Fair Pass Discount Program was a poverty reduction initiative the City of Toronto implemented in 2018 to assist low-income individuals in accessing the Toronto Transit Commission (TTC). Many people still think improvements need to be made.
A discount that is programmed onto a Presto card is provided to users for one year. They must load funds to access the discounted single adult fare.
People can receive the Fair Pass Discount Program if they live in Toronto, have a Presto card, and receive support through Ontario Works, the Ontario Disability Support Program (ODSP), or a child care subsidy through Toronto Children's Services.
Jasmine Patrick, a media relations officer at the City of Toronto, said at the end of 2020, more than 80,000 residents have enrolled in the Fair Pass Discount Program. Of the 80,000 cards issued, 66,098 of them (83 per cent) have been used.
"We know that low-income residents are more reliant on public transit to move around the city, yet the cost of travel acts a barrier to accessing critical services and support," said Patrick. "The program has enabled increased ability to participate in daily activities among other positive outcomes."
Patrick said in 2021, the City of Toronto approved funding to extend the eligibility to people who are receiving housing supports.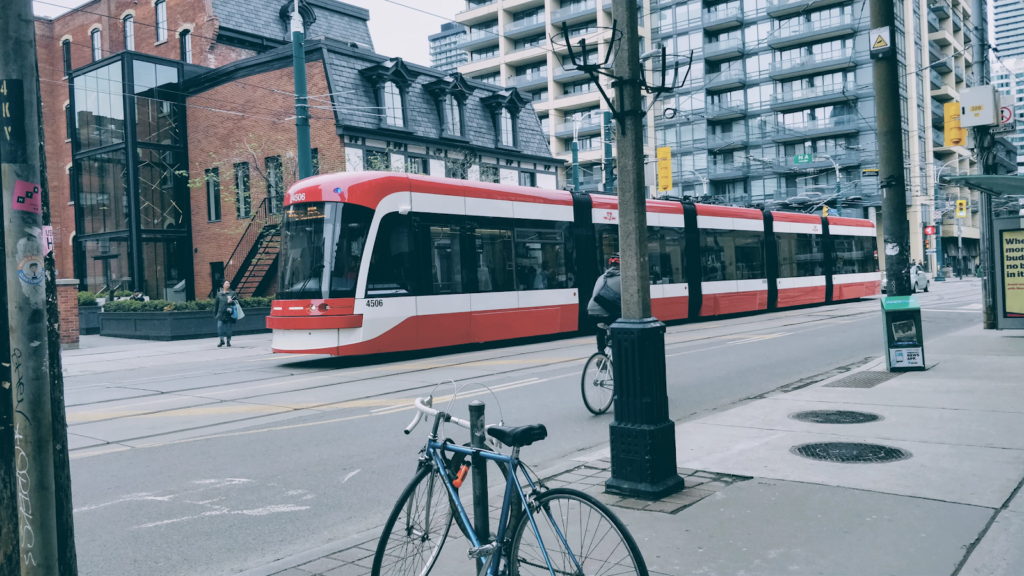 Kethees Navaratnam, the transit organizer school co-ordinator at TTC Riders, said the program has a long way to go. 
"The Fair Pass Discount Program is still unaffordable for many people because the discount isn't deep enough for transit riders who are low-income," said Navaratnam. "TTC Riders thinks they should be getting a greater subsidy off the regular price of that fare pass."
A single adult fare for the TTC costs $3.20, but the Fair Pass Discount Program reduces it to $2.10. The adult monthly pass can be purchased for $156, yet the discounted transit pass drops the price to $123.25.
Ontario Works provides people who need assistance covering their basic needs with $733 per month. ODSP pays people with disabilities $1,169 per month.
Navaratnam said people who get assistance from Ontario Works or ODSP are on limited incomes, so the cost of these discounted transit fares ends up taking up a significant portion of people's welfare cheques. He feels the TTC should be free for these individuals, and there should be a discounted fare for people who earn around minimum wage.
The COVID-19 pandemic led the city to halt applications to the Fair Pass Discount Program in March 2020. Applications were suspended because the City of Toronto closed down some offices when the pandemic started and deployed staff to support other critical services.
The city resumed applications in December, but it took nine months of advocacy for changes to be made. Low-income people might have been unable to have discounted transit fares when making trips for groceries and medical care services during this time.
Michael Widener, a geography and planning professor at the University of Toronto, said a more discounted transit fare could further reduce movement barriers.
"Lower fares encourage more trips, which in turn encourages increased participation in social and economic systems," said Widener. "When the fraction of distance is reduced, it makes it easier for a person to say 'yes, I'm going to make this trip,' especially for trips that may be considered more discretionary."
Widener said the best approach to making the TTC more affordable is reducing the reliance on fares to fund the operating budget. This approach might require more investment from relevant governments and increased taxes, but it could lead to reduced car traffic and more opportunities.
Hayden Poon, a second-year urban and regional planning student at Ryerson University, volunteers with TTC Riders. Poon has been helping TTC Riders advocate for lower fares.
"I think the Fair Pass Program should be expanded to more residents," said Poon. "The current criteria is narrow and covers a very small group of people."
He said a further discounted transit pass would allow low-income individuals to explore more of Toronto, enabling them to apply to different jobs and go to venues.
Navaratnam said while there are problems with the discounted transit fare, he anticipates changes to the discounted fare for a larger demographic to be made in the next few years.
"Transit is a social determinant of health, and everyone knows it," he said. "If we are falling behind on building equitable transit, we're contributing to inequality, poverty, and other social dilemmas."