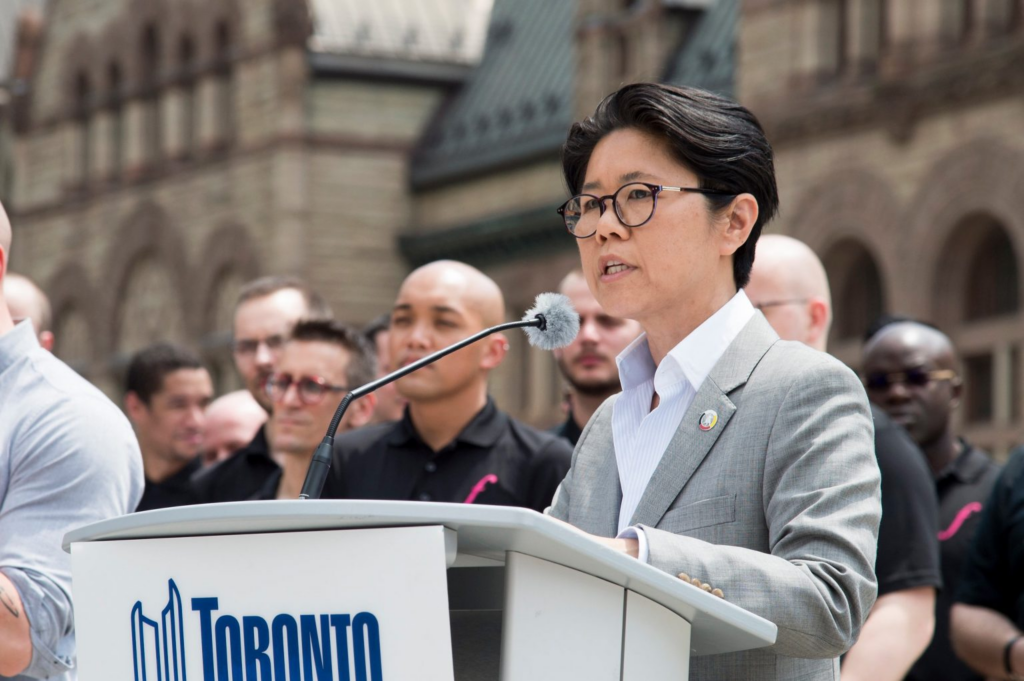 Toronto city councillor Kristyn Wong-Tam won't be extending her role as vice-chair at the Toronto Board of Health when it expires in December, she announced in a statement on Monday night. 
The announcement follows criticism surrounding an op-ed she wrote for the Toronto Sun which was published on Sunday. Wong-Tam also apologized for spreading misinformation about vaccines in the statement.
In the op-ed, Wong-Tam said that those who are vaccinated spread COVID-19 as easily as those who are unvaccinated, citing public health statements. She also cited Ontario Chief Medical Officer Kieran Moore, stating that natural immunity should be considered in the province's reopening plan.
"The more vaccinated people we have, the less transmission we have. I regret that my inclusion of inaccurate information distracted from my main reason for writing the article," Wong-Tam wrote.
Wong-Tam says that her article was intended to be a genuine effort to promote dialogue about a polarizing topic.
"In the process I unfortunately made an honest mistake with the information I shared from an August 2021 memo from the Chief Medical Officer of Health. That memo is outdated and the context in which I shared it was misleading and left the wrong impression. For that, I am very sorry."
"In short, I believe the scientific evidence is clear: vaccinations are an essential tool in ending the pandemic. Everyone who is able should get their shot. " Wong-Tam wrote.
However, Wong-Tam said in the statement that she remains conflicted about vaccine mandates and that she wants to protect public services and recognizes that communities of Black, Indigenous and people of colour (BIPOC) are "broadly represented in those who are unvaccinated.""​​I want them to be vaccinated as soon as possible, but I do not like seeing them lose their jobs and I do not like seeing the city having to reduce public services that benefit the communities that need them most," said Wong-Tam.
Maria McCollum was the Co-Commentary and Opinion Editor and Copy Editor at On The Record in the fall 2021 semester.