Mayor Tory says other cancellations will likely follow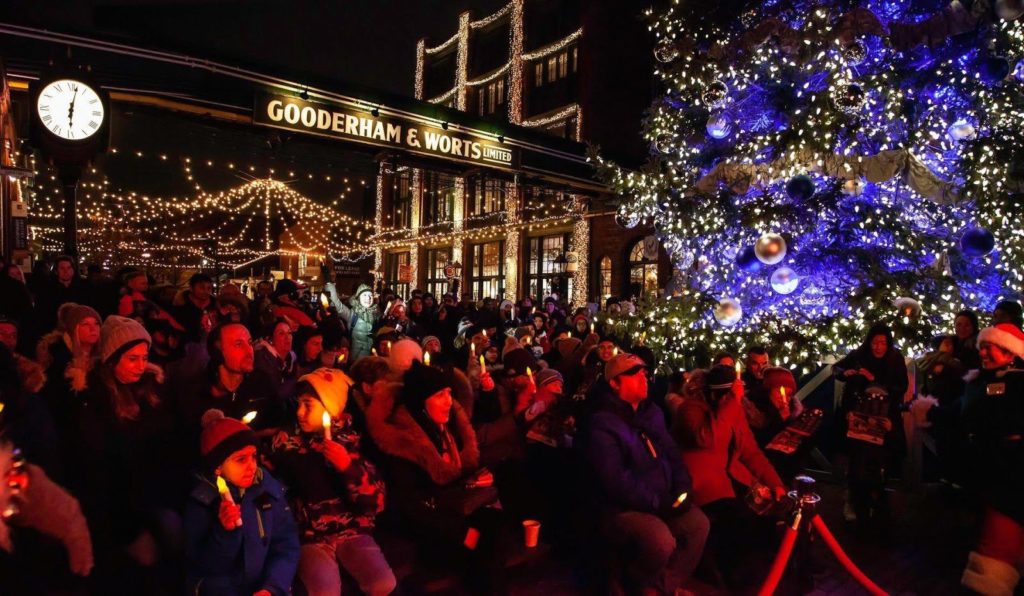 The 2020 Toronto Christmas Market has been cancelled as fears of a second wave of COVID-19 take hold, organizers confirmed Monday.
"The health and well-being of our patrons is of the utmost importance," the market organizers said in a statement. "Given the pandemic and the number of patrons who attend this event, we regret to advise that, for the first time in 11 years, the Toronto Christmas Market will be cancelled."
Organizers said the seasonal market sees about 700,000 attendees during the six weeks it's open a year.
Mayor John Tory also commented on the closure during Monday's press conference at city hall.
"As with most of the cancellations this year, the decision has been taken by the organization itself," Tory said. "It's regrettable — extremely regrettable — because these are things that bring people joy and get them outside, even in the colder weather, but a lot of things have changed this year."
Tory added that the city would see a return to normal traditions eventually "if we follow along, not only by cancelling these events, but by behaving in the way we've talked about for the last few days."