Hailey Salvian attributes her time at Ryerson for her success as the beat reporter for the Ottawa Senators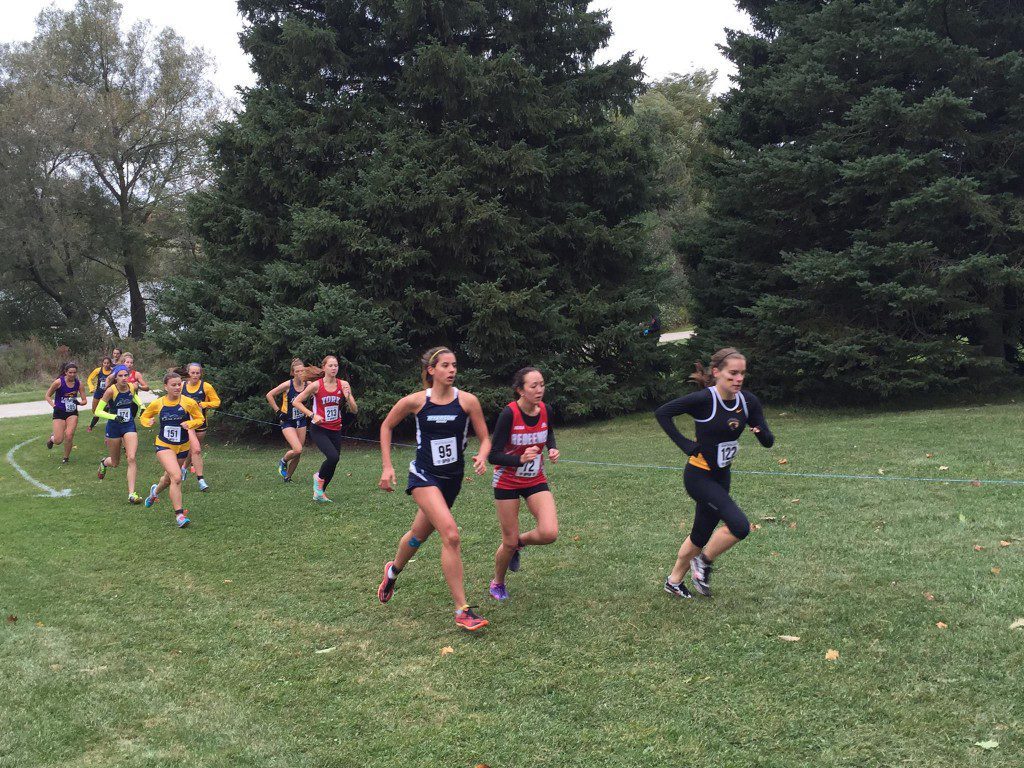 Four years ago, a student in Ryerson University's journalism program writing for the Ryersonian, wrote a story about a new publication in Toronto. Today, she's one of their reporters.
Hailey Salvian, who graduated from Ryerson University in 2017, just finished her first year as a beat reporter for the Ottawa Senators of the National Hockey League (NHL) and her second year reporting for The Athletic.
This was when things began to come full circle for the Ryerson graduate.
When Salvian was still a student, she recalled a grade she got on her first assignment in a certain professor's class: a 50 per cent. Now, Salvian credits that same professor, Sean Fitz-Gerald, a senior national writer for The Athletic, as one of the main reasons she got a career in the sports reporting industry.
"I graduated three years ago, and it's just been kind of crazy, you know, trying to fit in all these things, and just trying to advance in my career," said Salvian. " But, I did a lot in a short amount of time."
In her fourth year at Ryerson, Salvian said she was interning at the CBC while still being a part of the school's cross-country team. She was then hired after her internship and began working full time at CBC while still in school.
"I just remember, I was studying for exams and like working on stuff during the commercial breaks in the control room," said Salvian.
While at CBC, Salvian said she was promoted from editorial assistant to producing and then web writing, but she wanted to cover sports.
After she graduated, Salvian got a job as the in-game host for the Oshawa Generals in the Ontario Hockey League while still continuing to work at CBC.
"I was doing that on the side to keep my foot in the door in the sports world," Salvian said.
Her position at CBC ended up taking her to Saskatchewan, where she was able to do more television and radio for the company. It was there that Salvian decided to pitch a story on the Women's National Basketball Association (WNBA) to The Athletic.
After the WNBA story, Salvian said she was hired to do general assignment reporting covering "a little bit of everything" at The Athletic.
"I was kind of asked to cover the bases of what's really under-covered at the company," Salvian said.
That included women's basketball, women's hockey and the Toronto Marlies of the American Hockey League, according to Salvian.
After one year of general assignment reporting, Salvian said she was then promoted to be a beat reporter for the Ottawa Senators of the NHL.
"I just tried to cram so much in. I just wanted to make myself a good candidate," said Salvian. "But it worked out."
While Salvian admits that the stretch was "definitely a lot," it also prepared her for her first season covering hockey at the highest level.
Dating it back to her time at Ryerson and how much she'd done in such a short time period, Salvian said she "never felt like a fish out of water in a new job."
"A lot of that goes back to the professors at Ryerson," Salvian said.  "Like, they don't sugar coat things, they will rip your stories apart to make you better and deadlines are tough."
Salvian said she was also lucky enough to have "great" people to "show me the ropes."
Notable sports media figures like TSN's Ian Mendes, Sportsnet's Christine Simpson and The Athletic's Katie Strang all reached out after she got the Ottawa promotion, said Salvian.
From that point on, Salvian said there were no big issues during her first season covering the beat.
Now, it's given her opportunities to write stories on Senators players like Brady Tkachuk, Mark Borowiecki, and recently, Bill Masterton Memorial Trophy winner Bobby Ryan.
With the Senators season now over, Salvian said she's turned her attention to the upcoming NHL Entry Draft on Oct. 6 to 7 and getting ready for the next season.
"Right now, the plan is to be back in Ottawa whenever hockey's able to start again," Salvian said. That start date may be late December or January, according to nhl.com.