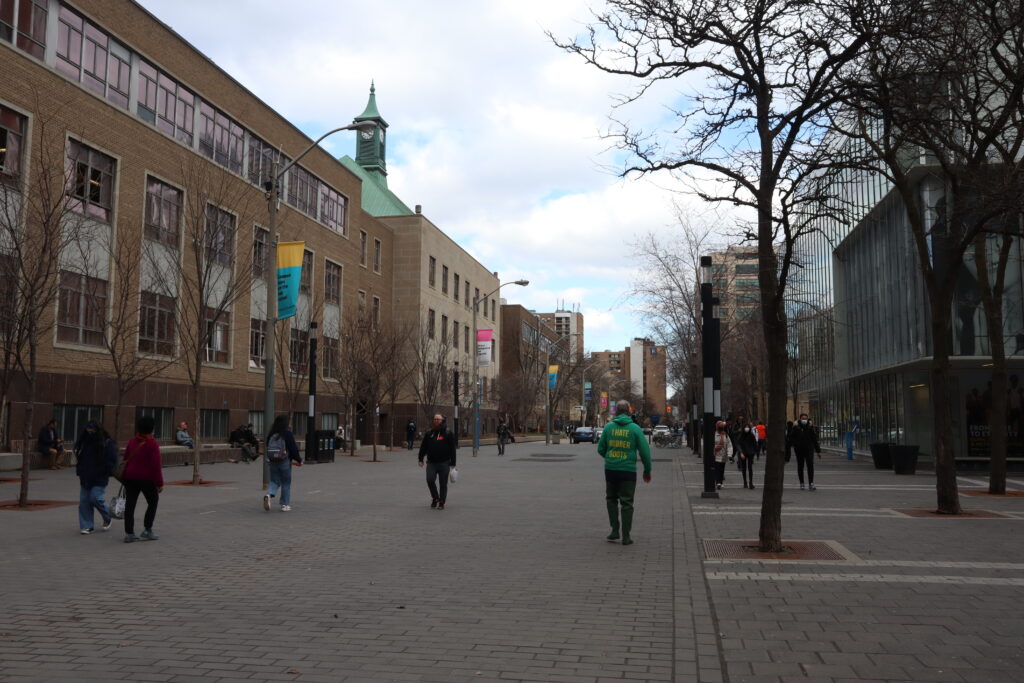 Listen to the audio version of this story:
From Nov. 1-3, Toronto Metropolitan University (TMU) students will be able to vote on increasing the student well-being fee from $3.93 to $38.83 per semester.
The Board of Governors (BoG) authorized the referendum in September, which calls for raising the levy cost for all full-time undergraduate and graduate students. The university will implement these changes in September 2023 if students vote in favour of the proposal.
According to the September BoG minutes, the higher cost will fund more health and well-being staff, programming, and support for students that will shorten wait times for services. It will also improve physical and mental health outcomes, and support high-quality care.
According to BoG documents, the fee will be modified for students enrolling in part-time studies.
In the last academic year, over 4,600 students had at least one appointment with the TMU Medical Centre services, according to the student health and well-being department. Usual wait times vary throughout the year and range from three days to two weeks for non-urgent concerns.
The increased fees will also go toward paying for a brand-new student wellness centre that will be built close to the O'Keefe House on Gould Street. The project is still awaiting BoG approval, but if permitted, it would open in the fall of 2025.
"The space is envisioned as an opportunity to consolidate all dimensions of student well-being at a single, central location on campus," according to a TorontoMet Today article.
More information about the referendum can be found on the Board of Governors referenda site.
Students can vote online by visiting my.torontomu and clicking on the referendum link under the "Participate" section.
Voting starts on Tuesday, Nov. 1, 2022, at 12:01 a.m. and ends on Thursday, Nov. 3, 2022, at 11:59 p.m.
In an earlier version of this story, we calculated the total cost at $34.83. This number has been corrected in this version.