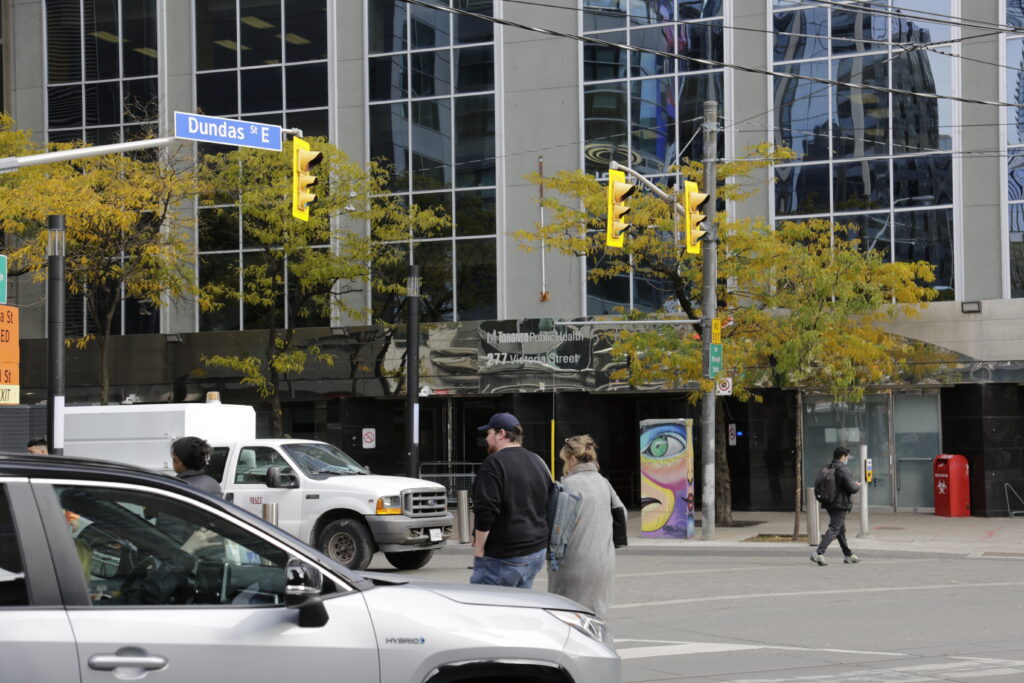 Listen to the audio version of this story:
Following two years of low influenza rates as a result of public health restrictions limiting travel and socialization, Ontario is now bracing for a potential flu surge — one that would overlap with rising COVID-19 case counts.
Australia's influenza season, which typically gives the northern hemisphere a glimpse of what to expect during peak flu season, saw weekly cases exceed its five-year average in April.
The current lack of public health measures in conjunction with the worsening flu season will cause more people to fall ill, said Timothy Sly, a public health expert and professor emeritus at Toronto Metropolitan University (TMU).
"This year, the situation is potentially worrying because so many people are not wearing masks in confined spaces, and they seem to be mistakenly under the impression that no one is at risk anymore," said Sly.
"The indoor season is arriving, with the holiday season just around the corner, and influenza and respiratory syncytial virus (RSV) are predicted to present a much higher threat this year because of the drop in natural immunity over the last two-plus years."
TMU president Mohamed Lachemi said the university is keeping an eye on COVID-19 across the city and province as it plans for the winter season.
"The university may reinstate requirements for vaccinations and masks in indoor settings should public health indicators change," he said. TMU initially suspended its vaccination and mask requirements on May 1 — leaving the decision to wear a mask or not up to students, teachers, and staff for now.
Lachemi said that the university is putting a framework in place in order to accommodate students who are sick. Currently, TMU students needing accommodation as a result of COVID-19 can make that request via the academic consideration requests system.
"Students who miss class or an assignment due to cold or flu-like symptoms or due to self-isolation may select COVID-19 as a reason and are not required to provide supporting documentation one time per semester," Lachemi said.
In the meantime, the university is reminding students to take precautions to protect their own health and safety on campus. Their recommendations include wearing a mask (especially in areas where distancing is not feasible), washing your hands, staying up-to-date on vaccinations, and staying home if you are not feeling well.
Students will be able to get flu shots from pop-up vaccination clinics on campus, however Toronto Public Health is also offering free flu vaccinations beginning Nov. 1.
Vaccines will be administered by appointment only at all six Toronto Public Health immunization clinics. Appointments can be made using the TPH Appointment Booking System.